The Wommack Awards from Rivals 3 Stripe Camp Nashville
MR. GO GET IT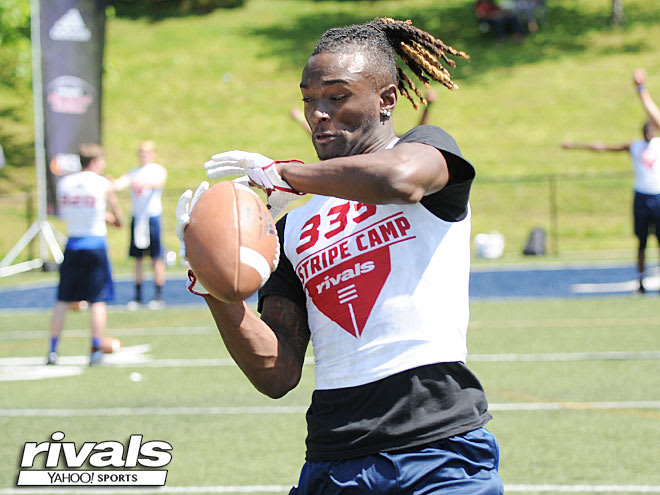 This award is named in honor of former five-star and current Georgia wide receiver Terry Godwin, who earned the nickname for making several eye-popping catches during his days at a recruit. On Sunday, it was Hamilton and Mattison who played that part as both made incredible one-handed catches during one-on-ones. It was part of a great day for both prospects who were both in the mix for MVP honors against four-star prospects Lance Wilhoite, Trey Knox and Milton Wright.
Hamilton is known for his soft hands and was able to get good separation, especially when lined up against linebackers. He is the type of prospect that could translate to H-back or tight end depending on the scheme at the next level. Mattison is a two-way player who could play corner or wide receiver in college.
PHYSICAL SPECIMEN
This award is pretty self-explanatory and considering with how Casey, the eventual linebacker MVP, looked and performed, it's easy to see why he earned the nod. Casey is a big, fast prospect with great instincts and even when standing next to one of the best linebackers in Pittsburgh Steelers history, camp linebackers coach Levon Kirkland, Casey looked imposing. He has a limited offer list after missing time last season with an injury, but he is now fully healthy and looks the part of a future star.
BRICK WALL
While Chris Morris walked away with offensive line MVP honors, Tucker was right there in the mix while working as an interior lineman. A versatile prospect also capable of playing tackle, Tucker was tough to beat, even for the strongest defensive tackles he went up against. Tucker has great feet as well and there's a reason why he already holds offers from many of the country's top programs.
EIGHTH WONDERS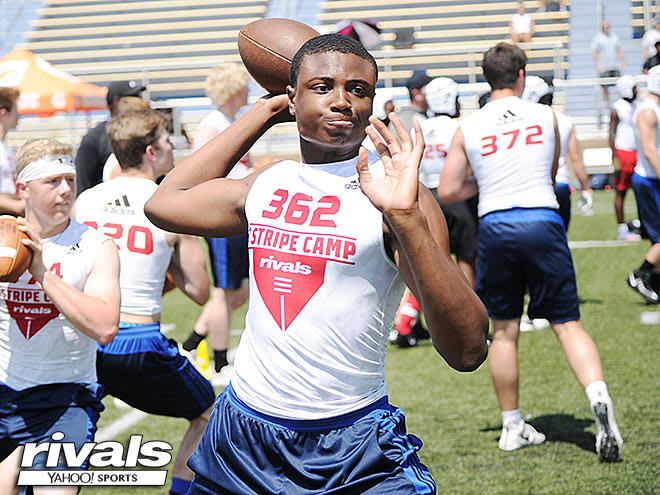 Another award worth sharing as the pair of class of 2022 prospects showed up and showed out among a talented group of quarterbacks. Both players are eighth graders, making their performances even more impressive.

At one point, Carter was standing next to class of 2018 three-star Louisville commit Jaden Johnson and it was impressive to see that he already had a similar build and was actually even taller than Johnson already. Meanwhile, Simpson was very accurate and showed arm strength comparable to pretty much any other prospect in attendance. These two will be fixtures on the recruiting circuit for years to come.
MR. VERSATILITY
The four-star Memphis commit decided to workout at both wide receiver and defensive back and gave opposing players fits on either side of the ball. Mullins future is on defense at safety or perhaps even linebacker if he continues to add to his already impressive frame. Mullins physicality is what gives him such an edge over opponents and his ball skills from his days at wide receiver will only help him on defense down the road. Memphis worked hard to grab his commitment over Georgia, South Carolina and others and will have to continue to fight to keep him close to home.
THE SPEEDSTER
This award was two days in the making for the class of 2020 prospect Smith, who showed up at Saturday's Rivals adizero Combine and turned in one of the fastest times on the circuit this year, running 4.4-second laser-timed in the 40 yard dash.

Smith then showed he's not just a straight-line speed guy, using his quickness in space to evade linebackers during the open field tackling drill and during receiving one-on-ones. At nearly 180 pounds and just an underclassman, Smith's versatile skill set should make him very appealing to schools in the coming months.