Prospects that earned their stripes at Rivals 3 Stripe Camp in Nashville
NASHVILLE, Tenn. – The Rivals 3 Stripe Camp presented by adidas made it's debut in Music City, and the stars came out to compete. This camp produced one of the largest number of invitees to the Rivals100 Five-Star Star Challenge presented by adidas, which also made the MVP battles very competitive.
RELATED: Updates from RCS Nashville | Full Rivals Camps Series schedule
QUARTERBACK MVP
The top of the quarterback position on Sunday featured several prospects from states south of Tennessee. Four-star Bo Nix of Alabama and three-star Zach Calzada of Georgia are well-known names who were in that conversation, but they were edged out Fomby, an unranked prospect. Missouri has jumped in with an offer for Fomby, and he may be in line for more. From beginning to end the Georgia native was very consistent. He got his passes out on time and was able to throw receivers open throughout the day.
RUNNING BACK MVP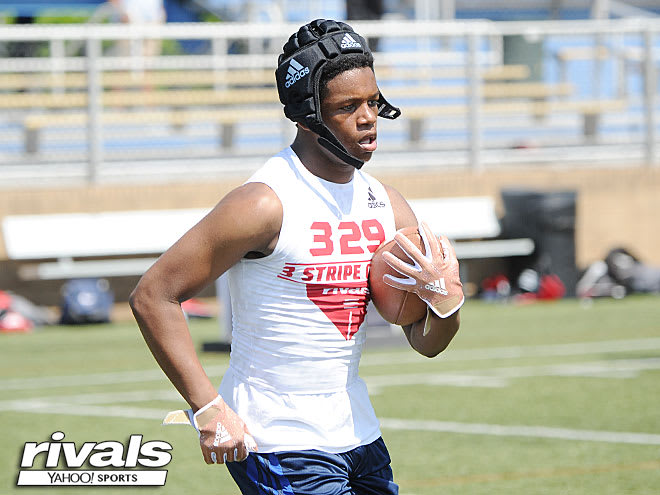 There were plenty of well-known prospects who walked away with MVP honors on Sunday, and then there was Small. A class of 2020 prospect from West Tennessee who holds an early Central Michigan offer, Small won the Running Back MVP award with his explosiveness and ball skills. He first caught our attention in the cat-and-mouse drill where he showed great change of direction, then proved to be a natural pass catcher and sharp route-runner during the one-on-one session.
WIDE RECEIVER MVP
The depth of the wide receiver position was one of the storylines from Nashville, and local product Lance Wilhoite won a hard-fought MVP award on Sunday. The Rivals100 prospect was impressive to watch ply his craft from beginning to end. He makes the difficult look easy and has a natural, fluid way about him that tends to create space and get him into the end zone. Wilhoite proved to be a natural pass catcher with great body control who can make the spectacular happen regularly, and he is also headed to the Five-Star Challenge.
OFFENSIVE LINE MVP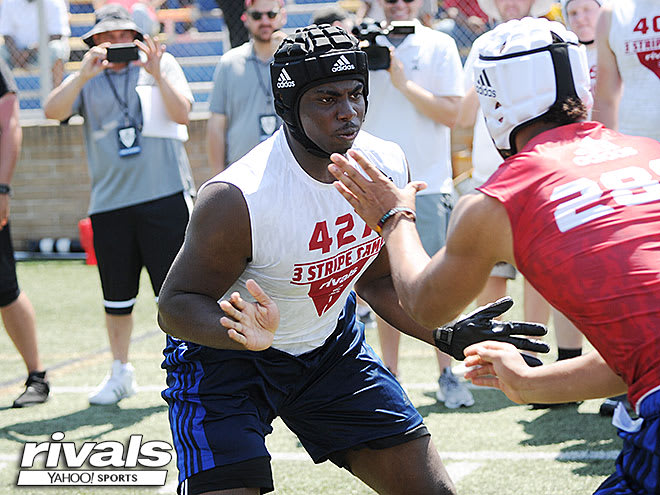 While most position groups had close competitions for the MVP award, Morris was pretty clearly the top performer at his position group. Just a sophomore, the 6-foot-3, 265-pound tackle played beyond his years and above his listed size on Sunday. Fundamentally he is well ahead of the curve and was always in good position with his set. He anchored well and was able to hold up power rushers, while also showing the fleetness of foot to handle the speed rushers. His play earned a Five-Star Challenge invite.
DEFENSIVE LINE MVP
It was a slow start for Rivals100 defensive end Stephen Herron, but he built momentum throughout the course of the event and by day's end was dominating reps. Early in the session he went against Offensive Line MVP Chris Morris and Morris got the better of him, but when the two matched up again at the end of the one-on-one session it was Herron who won the pair of reps. The Michigan commit lacks ideal height for the end position, but he is explosive, athletic and strong at the point of attack. He was also invited to the Five-Star Challenge.

LINEBACKER MVP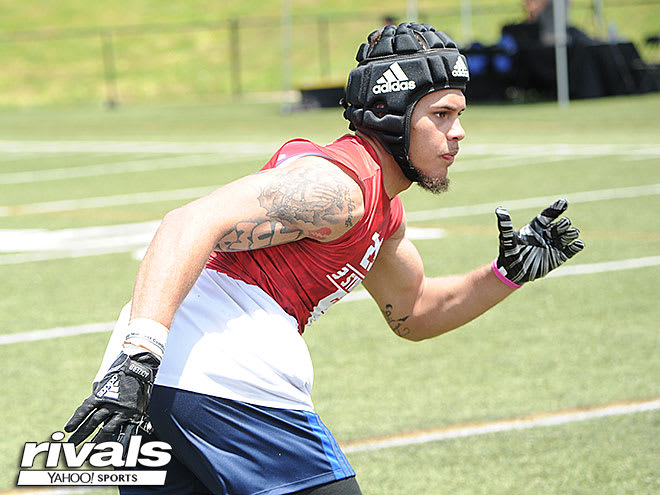 From the very first reps of the day people were asking who No. 293 was in the linebacker group. As a junior Casey was forced to miss his entire season due to shoulder surgery. Programs like Cincinnati and Purdue have nevertheless found him and extended offers, but the 6-foot-2, 215-pound linebacker was such an impressive performer from the first whistle of the day that casual observers surmised he must be a national-level recruit. In six month's time that may be the case, because from speed to size to athleticism to football IQ, Casey was outstanding.
DEFENSIVE BACK MVP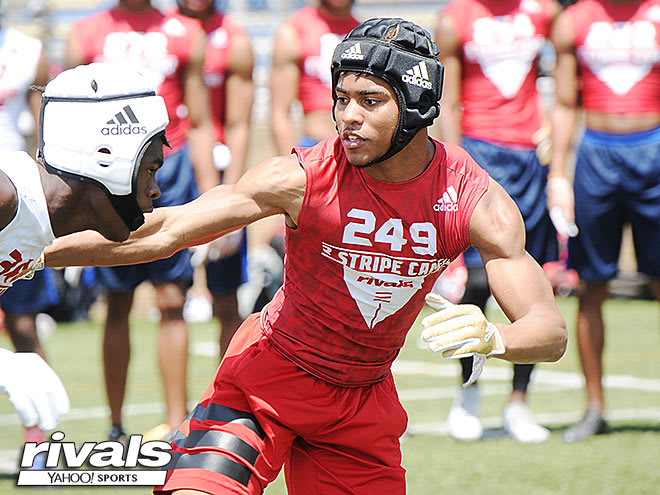 This was a position award that was close all the way until the final reps, with prospects like Alabama three-star Jaydon Hill and Kentucky's Trel Riley, among others, making strong cases. At day's end it was the consistent, impressive play of Washington that won the award. A solidly-built cornerback who looks like he can be an asset in run support, Washington continually repped against the top wide receivers at the event and was impressive in coverage throughout. His play also earned him an invitation to the Five-Star Challenge.
GATORADE AWARD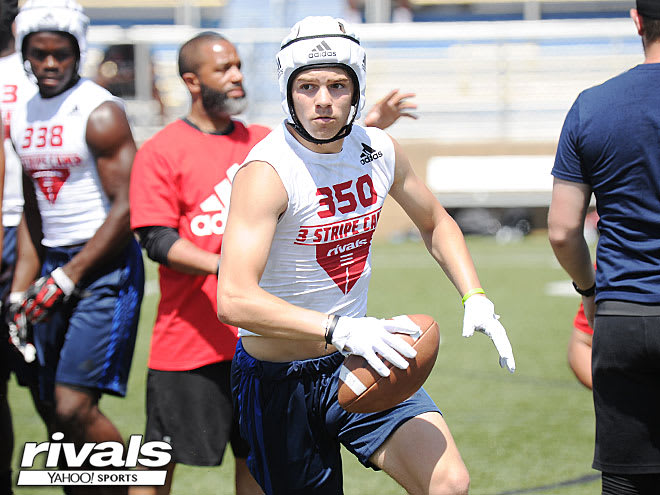 Late in the conversation for the Wide Receiver MVP award there were a lot of well-known names, like four-stars Lance Wilhoite, Trey Knox and Milton Wright, and then there was Riley Speed. Virtually unknown in recruiting circles, the 5-foot-10, 161-pound pass catcher out of nearby Franklin Road Academy lived up to his name and blew by defensive backs throughout the course of the day. He came just short of winning position MVP honors, but his play was worthy of the Gatorade Award for effort and excellence.
ADDITIONAL FIVE-STAR INVITES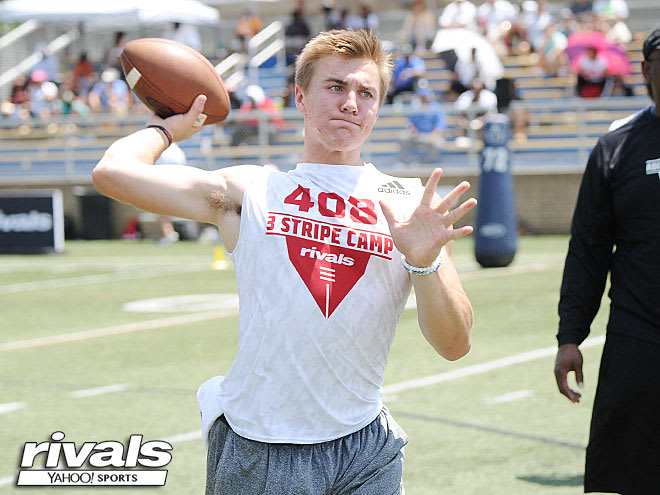 The No. 1 ranked quarterback prospect in the 2019 class did not win his position MVP award, but he definitely showed why he is highly-ranked and heavily-recruited. Camps do not showcase how well a quarterback can read a defense, how he escapes pressure, etc., but it does show how he gets the ball from Point A to Point B, and Nix does that about as well as anyone. He has plenty of arm strength and on this day the Auburn commit was spot-on with his accuracy as well to earn a Five-Star Challenge invite.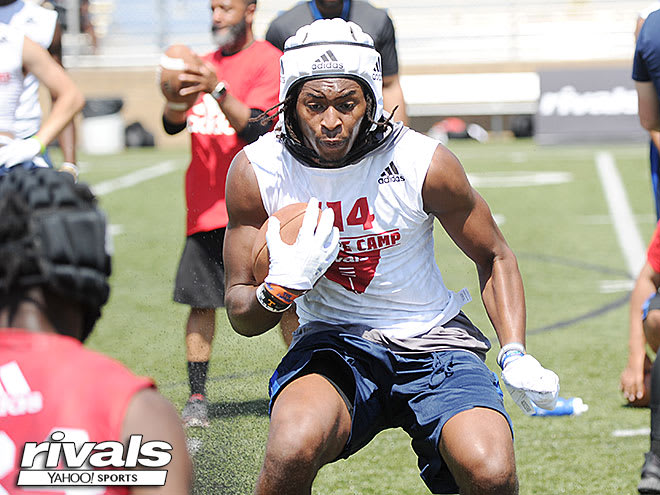 Physically Knox is one of those first-off-the-bus types. Measuring in at 6-foot-3 and 203 pounds, he is a long and solidly-built wide receiver who has surprising speed and quickness for that size. He knows how to use his frame to shield defenders from the football and his height allowed him to win several jump balls on the day. Knox is uncommitted, but strolled into the event with an Ohio State visor on. He will get a chance to showcase his skills at the Five-Star Challenge.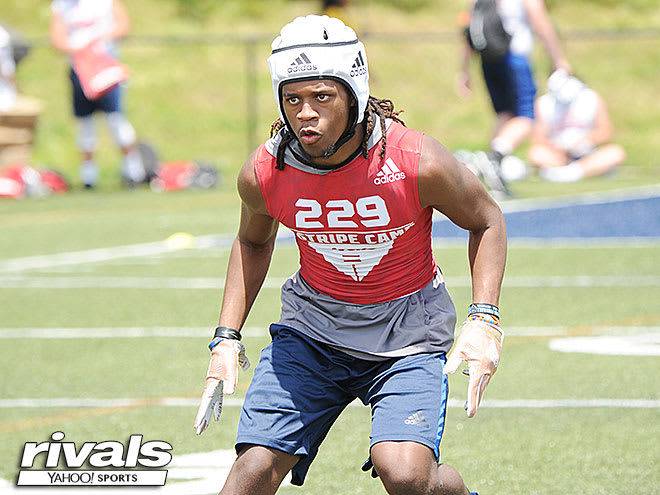 Otey was another prospect who was in the conversation late for Defensive Back MVP honors. In the past the Rivals250 prospect has had a tendency to let speedy receivers get behind him, but he did a very good job of not letting that happen on this day. He plays faster because of his natural feel for the position. Otey anticipates routes well, was always around the football and made several pass break ups en route to a performance that earned him an invite to the Five-Star Challenge.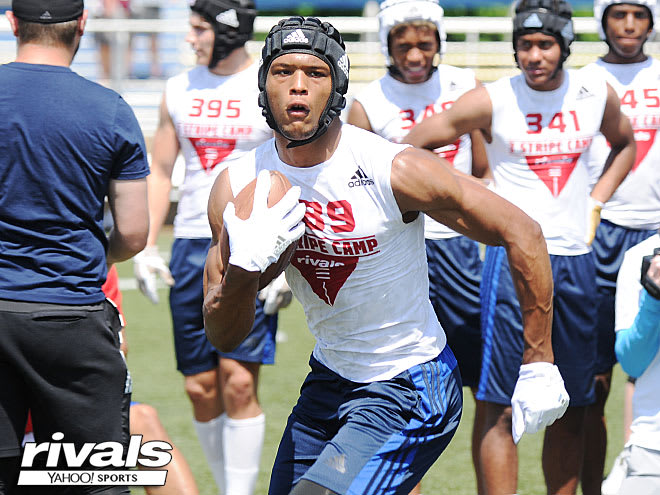 Another big wide receiver who measured in at 6-foot-3 and nearly 200 pounds, Wright is surprisingly fast for his size. Even more impressive, though, was how sharply the Louisville native popped in and out of his breaks. Slot receivers tend to be the ones who create separation with their route running and quickness, while big receivers like Wright use their size and speed, but Wright was getting separation coming out of his breaks all day and will be fun to watch at the Five-Star Challenge.