Top 10 former three-stars selected in the 2017 NFL Draft
1. MITCH TRUBISKY - No. 2 to the Chicago Bears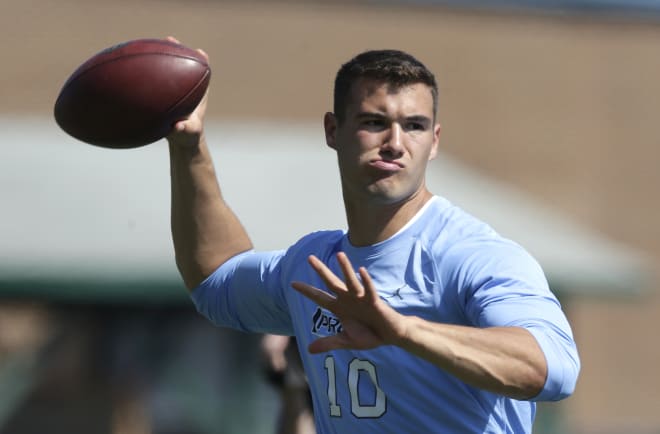 The skinny: Trubisky committed to the Tar Heels during the spring over offers from Tennessee, Michigan State, Cincinnati, Minnesota and Northwestern.
Farrell's take: From three-star stat stuffer to the No. 2 pick in the draft, Trubisky certainly did much better than we expected albeit in only one year as a starter. We could look back and see this as one of the biggest reaches in recent NFL Draft history.

2. JOHN ROSS - No. 9 to the Cincinnati Bengals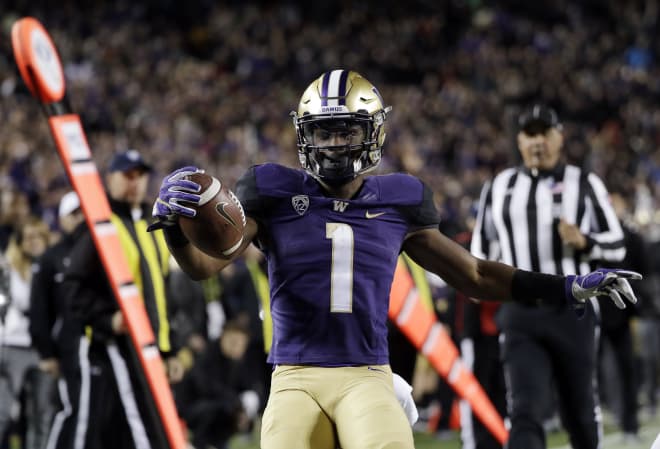 The skinny: Ross took official visits to Washington, Oregon, Oregon State and UCLA before committing to the Huskies after the Semper Fidelis All-American Bowl.
Farrell's take: We worried about the lack of size with Ross out of high school and there are some injury concerns moving forward as well. But that speed was always there and he just got faster and faster. The slot receiver has arisen in the NFL and maybe we won't worry about the size of the next John Ross.

3. PAT MAHOMES - No. 10 to the Kansas City Chiefs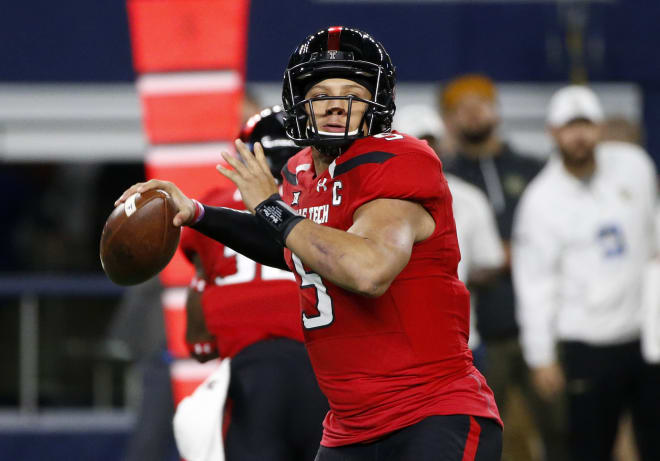 The skinny: With in-state offers from Texas Tech, Houston and Rice, Mahomes committed to the Red Raiders during the spring after his junior season.
Farrell's take: No one seemed to agree with my "DRAW" grade on ranking Mahomes as a high three-star and having him end up as a top 10 NFL Draft pick. That's understandable. He was kind of the same way in high school as he was in college, a high-risk, high-reward guy who made many more better plays than poor ones.
4. MALIK HOOKER - No. 15 to the Indianapolis Colts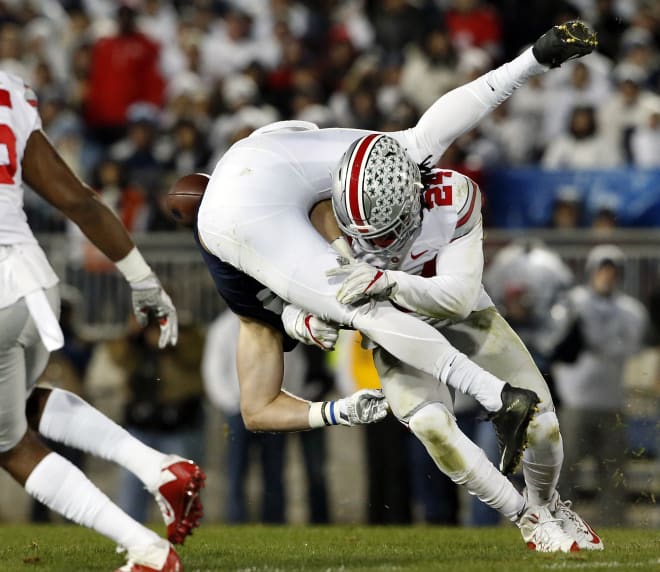 The skinny: Hooker committed to Ohio State over Michigan, Pitt, Virginia Tech, West Virginia and Penn State in the summer prior to his senior year.
Farrell's take: Hooker was a great athlete and a very good basketball player but as a football player he was raw. That raw athleticism was honed well in Columbus and turned him into a ball hawk center fielder who outplayed his ranking in a big way.

5. JARRAD DAVIS - No. 21 to the Detroit Lions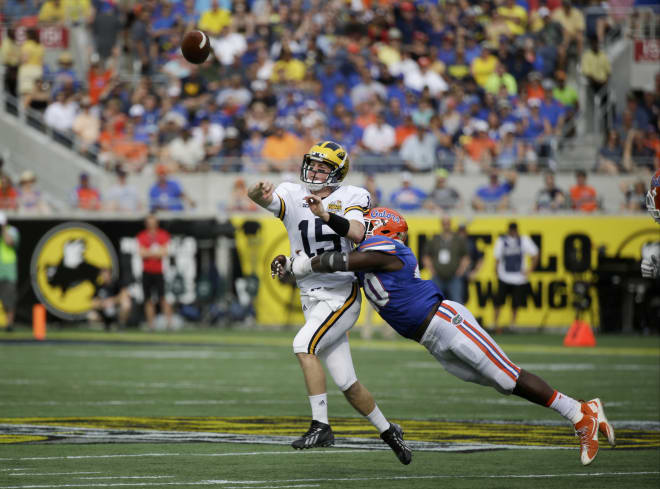 The skinny: Davis was originally committed to Auburn, but a December official visit to Florida changed everything as it led to his flip to the Gators.
Farrell's take: Out-shadowed by a couple of fellow linebacker commitments in his own recruiting class, we were worried about how physical he would play in college. He had the size and quickness but didn't thump as much out of high school. Now he's thumped his way to the first round.

6. EVAN ENGRAM - No. 23 to the New York Giants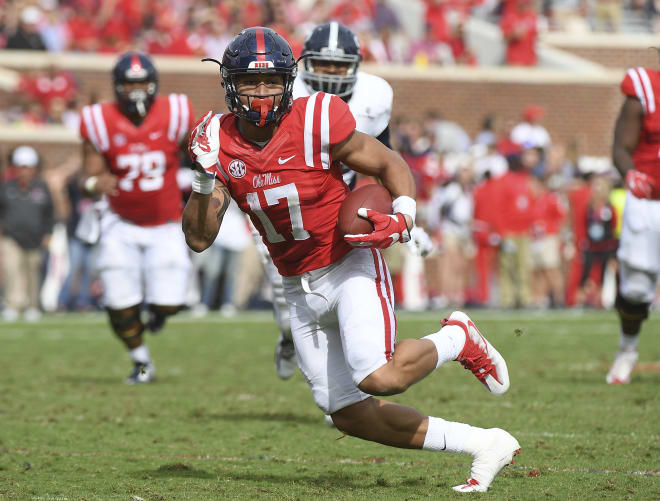 The skinny: Engram committed to Ole Miss over Wake Forest, Marshall and several other FBS programs during the summer prior to his senior season.
Farrell's take: Engram was under-recruited out of high school with the size questions following him as a tight end prospect but after his amazing season and combine, his stock soared. He's a weapon that is hard to handle because he has the skill set of a smaller wide receiver with the size of a smaller tight end.

7. GAREON CONLEY - No. 24 to the Oakland Raiders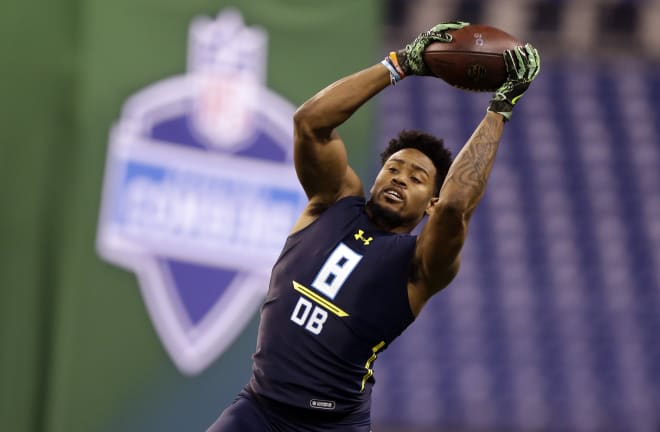 The skinny: Conley initially committed to Michigan, but after re-opening his process in November, a successful early December official visit to Ohio State quickly resulted in his commitment to the Buckeyes.
Farrell's take: Conley was a high three-star but couldn't crack four-stars because he wasn't naturally fluid at defensive back and needed to fill out and get much stronger on his tall frame. All of that has obviously been figured out.
8. DAVID NJOKU - No. 29 to the Cleveland Browns
The skinny: Njoku initially committed to Rutgers, but then de-committed during his senior season after a visit to Penn State. He then took official visits to Miami, Ohio State and Happy Valley before committing to the Hurricanes in the days leading up to National Signing Day.
Farrell's take: Njoku was a freaky athlete who was very raw coming out of high school. In fact, he was better known for his ability on the track than he was as a football player. He played wide out in high school and was new to football but that athleticism blossomed on the field in Miami.
9. T.J. WATT - No. 30 to the Pittsburgh Steelers
The skinny: With his brother, J.J. Watt, obviously making a huge name for himself at Wisconsin, it didn't come as much of a surprise when his younger brother committed to the Badgers during the spring over Minnesota and Northern Illinois.
Farrell's take: Perhaps based on his bloodlines we should have had Watt ranked higher? When will we learn? T.J., like his brother J.J., was as much a tight end prospect as he was a defensive prospect and really hit his stride in college.
10. KEVIN KING - No. 33 to the Green Bay Packers
The skinny: King committed to Washington over offers from California, Utah, Colorado, West Virginia and San Diego State in August. He did take an official visit to Washington State in January, but signed with the Huskies on National Signing Day.
Farrell's take: King had some solid offers out of high school and had length, but he was skinny and wasn't overly physical. However, all of that changed in college and he was coached up to be nearly a first-rounder.