The top RBs still available in the 2022 class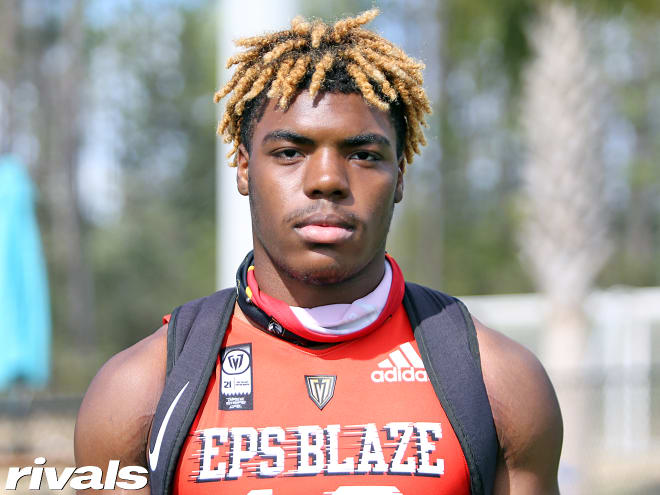 Nearly all of the top running backs in the class signed last week. There are 29 running backs rated four-stars or higher and all but five are totally off the market. Here are the names to know at the position with the February Signing Day not too far off in the distance.
TREVONTE' CITIZEN
A former LSU commit, Citizen held off on committing because of the unstable coaching situation in Baton Rouge. Brian Kelly was hired a few days after he decommitted but teams like Auburn and Florida have been pushing for Citizen. LSU appears to have regained some momentum but this isn't a slam dunk for the Tigers.
*****  
TREVOR ETIENNE
Etienne's recruitment is one to keep an eye on for multiple reasons. His finalists are Clemson, Florida and LSU but he's also testing the NIL waters. Etienne partnered with a company that will allow fans to pick his uniform and purchase NFTs. Conventional wisdom might give Clemson an edge because his brother, Travis, was a star for the Tigers but Florida and LSU are very much in play.
*****  
JOVANTAE BARNES
USC appeared to have the inside track for Barnes but the sudden move by Trojans running backs coach Tashard Choice to leave Los Angeles for Texas has opened the door again for Oklahoma. The Las Vegas native is very close with Sooners running backs coach DeMarco Murray and Oklahoma has always been high on Barnes' list. Keep an eye on the Sooners but remember Florida State is still one of his contenders as well.
*****  
JORDAN BRYANT-JAMES
There isn't much drama in the remainder of Bryant-James' recruitment. The Tennessee native is locked in with Georgia and is planning on signing with the Bulldogs in February unless Kirby Smart and his staff decide to bring in a transfer. The Vols and Oklahoma were the other top contenders for Bryant-James when he originally committed.
*****
DE'ANTHONY GATSON
A former USC commit, Gatson kept a fairly low profile while the season was underway. In the summer he took official visits to Colorado, Texas and USC but hasn't traveled much since then. Missouri appeared to jump at the chance to get his attention after his decommitment but that didn't go very far. Michigan and Texas have been keeping an eye on Gatson and it will be interesting to see if either turn up the heat on him as the February Signing Period gets closer.