Ten freshmen to track for 2018 college football season
Mark Pszonak contributed to this report.
True freshmen are making more and more of an impact on the college football landscape, so we thought it would be interesting to take a guess at which 10 will make the biggest impact this season.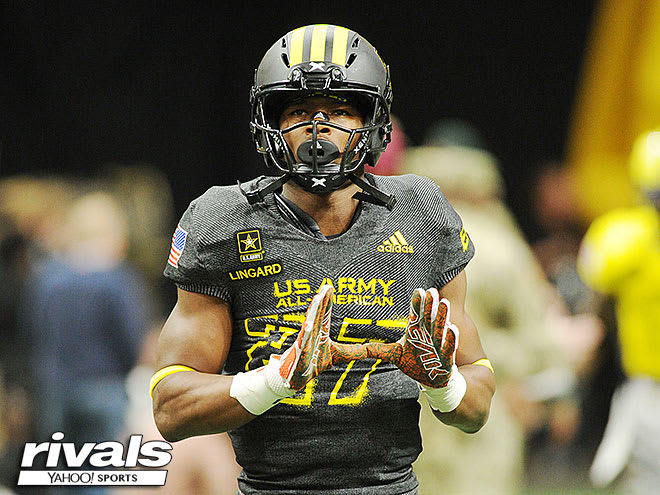 Recruiting: While Florida and Alabama were also in the picture at the time of his commitment, Lingard was always considered a Miami lean. He made his decision a few days after 2017's National Signing Day and firmly stuck with the Canes through signing his National Letter of Intent.
Situation: The Canes lost Mark Walton to the NFL, despite him missing a majority of the 2017 season with an injury, and return leading rusher Travis Homer, as well as DeeJay Dallas. Homer, who just missed out on a 1,000-yard season last year, will undoubtedly be the returning starter, but Lingard brings too much to the table to keep off the field. If nothing else, his combination of speed and size will add another exciting dynamic to the Miami offense.
Farrell's take: Lingard was a five-star running back for many reasons. He had size, speed, agility and he was evasive in space coming out of high school and he's too talented not to see the field this season. Miami has some talented backs, but the Hurricanes haven't recruited a prospect at the position with this level of talent in years.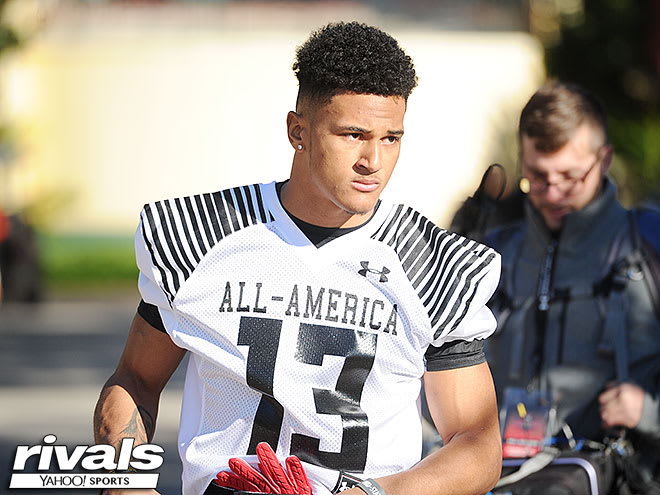 Recruiting: Taylor initially committed to the Vols, but then re-opened his recruitment in November due to the coaching change in Knoxville. However, despite also taking official visits to Georgia, Notre Dame and Wake Forest, new head coach Jeremy Pruitt did a fantastic job reeling Taylor back to Tennessee during the early signing period in December.
Situation: The buzz has been building around Knoxville regarding Taylor, who was initially listed as both a cornerback and wide receiver on the official team roster after mainly being recruited as a receiver. Now it looks like he will focus on the defensive side of the ball, mainly because the position is of need and Taylor has the skillset and athleticism to make the transition smoothly. He has impressed to this point and will definitely get on the field this fall. While there will likely be a learning curve, especially against pass-happy West Virginia in the opener, it should only be a matter of time before he gets more comfortable at his new position.
Farrell's take: Taylor was an athlete for us out of high school so it's no big surprise he could have ended up on either side of the ball and has found a potential home on defense. He liked to work out at wide receiver quite a bit but some of us felt he was a more natural defender and that could show early. He'll have a chance to compete for playing time and show the skills we loved out of high school, including great feet and hips.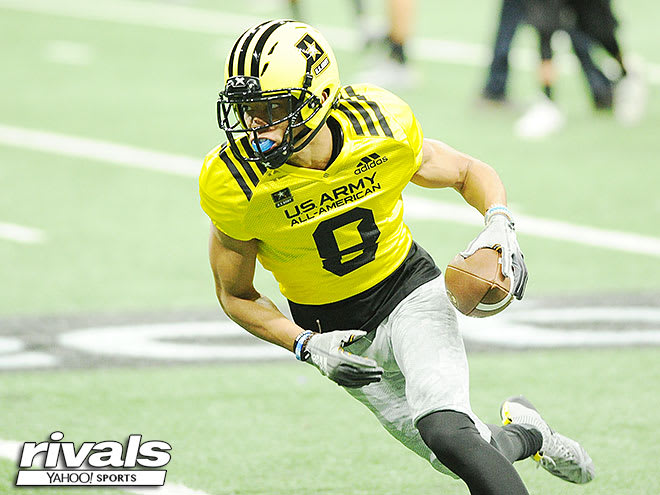 Recruiting: While St. Brown has had brothers playing at both Notre Dame and Stanford, USC pulled away down the stretch and earned the commitment. He made his decision at the U.S. Army All-American Bowl in early January.
Situation: With Tyler Vaughns and Michael Pittman Jr. both returning at receiver, St. Brown won't feel the immense pressure immediately, but everyone knows that he has the skill set to become a contributor for the Trojans in 2018. One wild card in his development may be the quarterback, which is still up-for-grabs, and very well may be fellow true freshman JT Daniels.
Farrell's take: St. Brown was one of the most dominant receivers I've seen in my 20 years of scouting. He could easily gain separation, fought for the ball in the air on 50-50 balls, ran great routes and was powerful. He couldn't be checked at the line of scrimmage and couldn't be stopped at any level. He should be a superstar at USC, no doubt.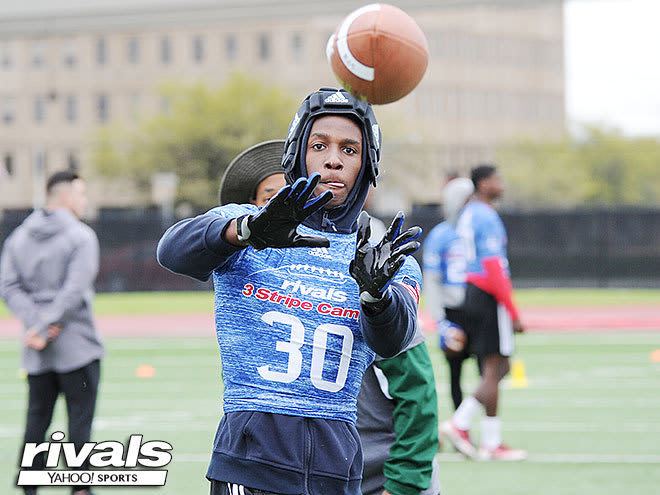 Recruiting: Marshall took official visits to LSU, Texas, Texas A&M and Florida State before committing to the Tigers in late December and signing during the early period.
Situation: There is plenty of opportunity for a wide receiver to make an early impact at LSU in 2018. Fellow freshman JaMarr Chase is another one to watch, but Marshall looks to be the more equipped at this stage to jump into the spotlight. Jonathan Giles, the transfer from Texas Tech who sat out the 2017 season, will likely to take the lead role at the position, but look for Marshall to play immediately.
Farrell's take: Marshall was a five-star for many reasons. He had great size, agility and body control and his catch radius was off the charts. It's no wonder he's ready to make an impact early in college. The biggest question is, will he be able to impact with the quarterback issues LSU has had over the years?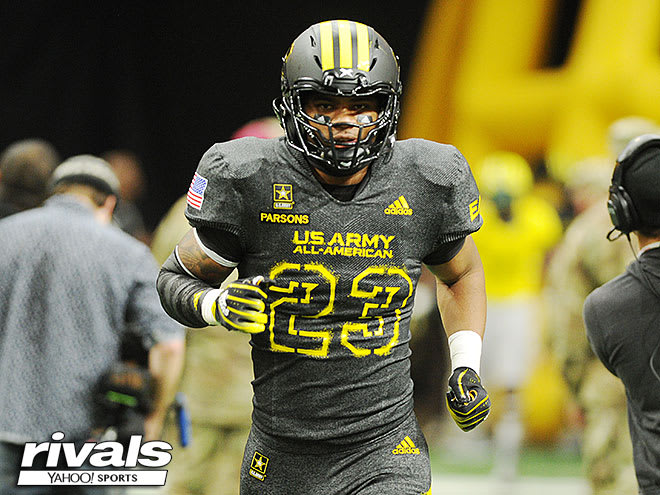 Recruiting: After initially committing and then decommitting from Penn State, Parsons eventually made his way back to the Nittany Lions by re-committing in late December. He also took official visits to Georgia, Oklahoma, Ohio State and Nebraska before making his decision. Parsons signed during the early period and enrolled in January.
Situation: It is still unknown what position Parsons will play in 2018, but his overall talent is too impressive to keep off the field this season. With the ability, size, athleticism and strength to line-up at either linebacker and edge rusher, look for the Nittany Lions to find ways to place Parsons in good positions to make plays as a true freshman.
Farrell's take: Parsons was a freak of nature out of high school, one of the best pass rushers I've seen from a standing position at defensive end in my career. He also showed great ability in space and the quick-twitch speed needed to cover a ton of ground. I'm surprised he's being looked at as a middle linebacker to some extent, but his athleticism was so off the charts in high school that I guess he could play safety and I wouldn't be stunned.

Recruiting: Surtain took official visits to Alabama, Clemson, Miami and LSU before committing to the Tide during the February Signing Day. LSU was thought to have the slight edge heading into his decision, but Alabama pulled off the five-star win at the end.
Situation: It is pretty rare for the Alabama defense to come into a season with a question mark, but after a great deal of turnover in the secondary, there is an immediate opportunity for players to make an immediate impact. Surtain looks poised to take full advantage of this opportunity, and has the skill level to be the next great cover corner for the Tide. Asking him to start from day one may be a bit too ambitious, but look for his playing time to increase as the season progresses.
Farrell's take: Surtain had the size, instincts and length to make an impact right away out of high school and with the coaching he'll get at Alabama, an instant impact would not be a surprise. He was one of our top-ranked corners for many reasons and he showed the maturity to play as a true freshman.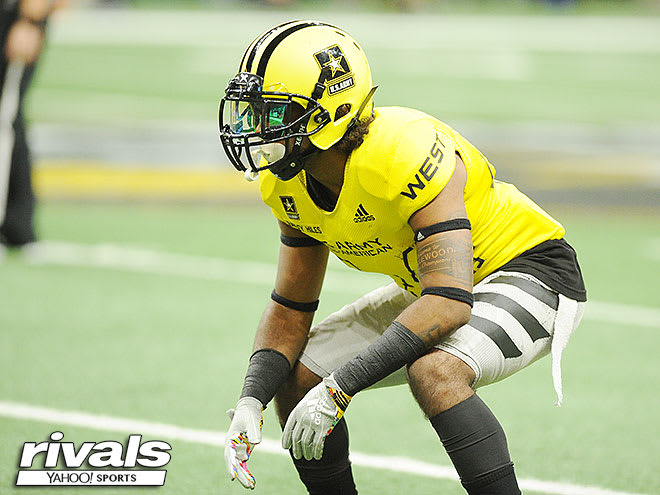 Recruiting: Radley-Hiles was initially committed to Nebraska, but re-opened his recruitment in November. He had already taken an official visit to Oklahoma at this point, and then added additional visits to Clemson, UCLA and Florida State, before committing to the Sooners at the U.S. Army All-American Bowl.
Situation: After enrolling early at Oklahoma, the buzz around Radley-Hiles has continued to get louder and louder. He impressed everyone during the spring and is more than ready to contribute immediately this fall for the Sooners. Seen as a playmaker, Radley-Hiles will likely start off as a nickel back, who will be given the opportunity to roam the field for the Sooners.
Farrell's take: Radley-Hiles' instincts are off the charts and he was a willing and aggressive tackler out of high school who could cover like a lockdown corner. He played the ball very well, had great ball skills and was a natural leader. He reminded me of Jamal Adams of LSU and NY Jets fame because he was an undersized kid who played much bigger than his size and showed no fear. He should be a team leader for Oklahoma.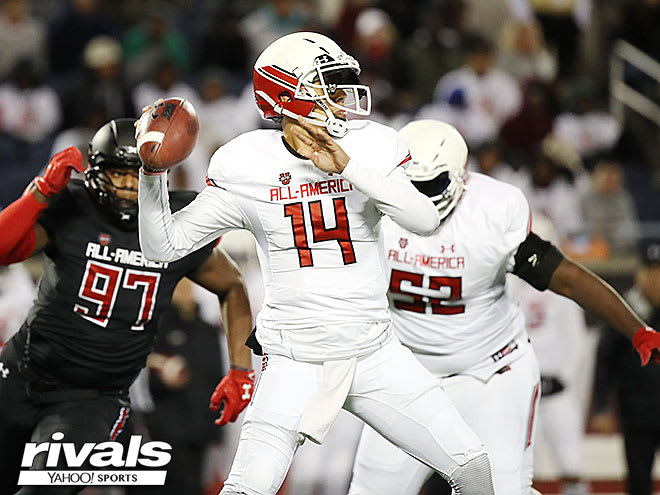 Recruiting: Martinez was initially committed to Tennessee, but after an official visit to Nebraska in early December he quickly flipped to the Huskers.
Situation: It may take Martinez a little bit of time to become acclimated to the speed of the college game, but considering he is Frost's first quarterback recruit with the Huskers, it is likely that he will get a chance to shine in 2018 especially after a great spring.

Farrell's take: Martinez will be a star at Nebraska as he has the mobility, poise and arm talent to be a stat-stuffer for the program. His maturity really impressed me out of high school as nothing seemed to be too big for him to handle. I was especially impressed with him at the Under Armour All-America Game week where he looked like one of the more elite quarterbacks in the country and picked up everything so quickly.

Recruiting: Sterns initially committed to LSU during his junior season, but then flipped to Texas during the spring. Sterns made the flip public a few days after taking an unofficial visit to Austin to take a closer look at the Longhorns' program.
Situation: Texas is introducing a star-studded group of true freshman defensive backs this year, so several players could gain this honor, but Sterns' performance during the spring put him over the top. Seeing increased playing time with the first-team defense at safety due to a lack of numbers, plus injuries, Sterns shined and gave the Longhorns something additional to look forward to this fall.
Farrell's take: Sterns is a big hitter and aggressive kid who will be great in run support in college. But his coverage ability and field vision is also excellent and was impressive coming out of high school. He has the chance to make an impact early and be one of the better defensive backs for Texas in recent history.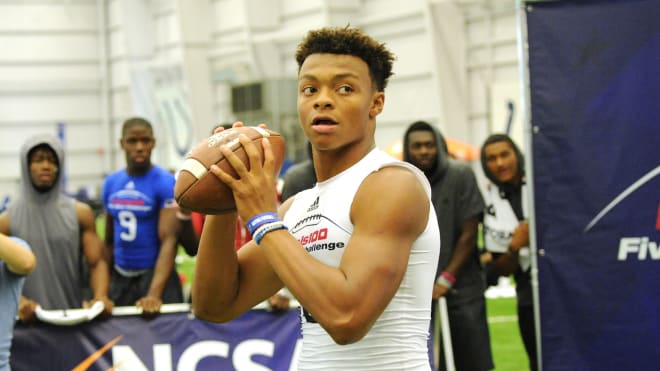 Recruiting: Fields was initially committed to Penn State, but re-opened his recruitment last summer. Georgia, LSU, Alabama, Florida, Auburn and Florida State all became major players for Fields, who committed to the Bulldogs after taking official visits to Baton Rouge and Tuscaloosa.
Situation: Considering Jake Fromm is coming off of a highly impressive and successful true freshman season, there is no reason to think that he won't be the starter in 2018. However, Fields possesses a skill set that will likely make it difficult to keep him off the field, even if it's only for a handful of plays a game.
Farrell's take: With Fromm under center, it's hard to imagine Fields making an impact, but he's too talented to be kept on the bench. His mobility, ability to throw on the run and how he can keep defenses off balance is exceptional and he can be put in certain packages to make Georgia even more dangerous.