Storylines to follow heading into National Signing Day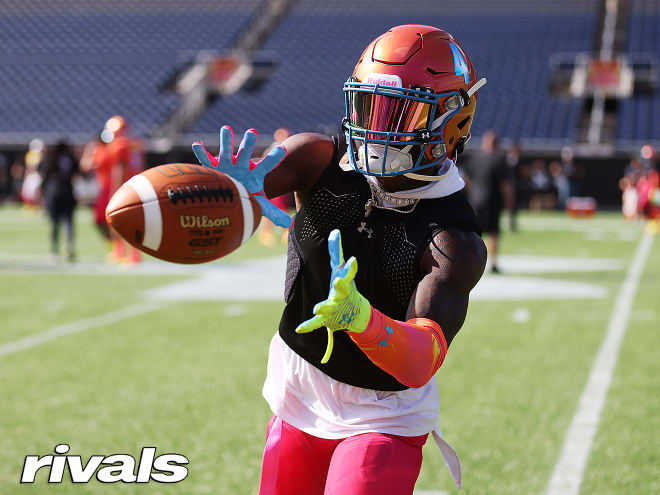 While the majority of top players signed in December there are still many significant storylines heading into Wednesday's National Signing Day. Here is a look at five we're watching most:
CAN TEXAS A&M OVERTAKE ALABAMA?
Alabama currently holds a slight lead in the team recruiting rankings over Texas A&M and Georgia but it's probably the Aggies who have the best chance to unseat the Crimson Tide and take over the top spot. But some things definitely have to fall their way. Crunching the numbers can be difficult but the idea right now is that if Texas A&M signs five-star DE Shemar Stewart only then it would not be enough points to topple Alabama for the top spot. But if Texas A&M lands Stewart and/or five-star Jacoby Mathews or four-star Harold Perkins then coach Jimbo Fisher's club would retake the No. 1 position. Either way, no matter what happens, this Texas A&M class is phenomenal and could be the group that helps the Aggies get to the College Football Playoff.
*****  
CAN LSU FINISH STRONG?
Let's see if new LSU coach Brian Kelly can close come signing day because if he does really well then the Tigers are going to load up with some phenomenal talent. Some local, some close, all very good who could contribute early in Baton Rouge. Five-star safety Jacoby Mathews and four-star linebacker Harold Perkins visited LSU this past weekend. The Tigers are probably the front-runner for Mathews and Perkins is very serious about LSU, too, after a short pledge to Texas A&M. Four-star running back TreVonte' Citizen from Lake Charles (La.) Lake Charles College Prep is also on the radar and it will be interesting to see if LSU can hold off Auburn, Florida and Miami down the stretch. Kelly is not only doing viral-worthy bad dances with recruits during visits, he could be putting big-time finishing touches on his first class in Baton Rouge.
*****  
WHAT DOES CHRISTEN MILLER DO?
The thinking is that the four-star defensive tackle from Ellenwood (Ga.) Cedar Grove ends up doing what many thought he would do for months: Pick Georgia. But Christen Miller is not conventional and a surprise might be in order as Ohio State is still very much a contender, he loved his visits to Oregon and Florida A&M and Miller is at Miami this weekend. The Hurricanes seem to have some guarded optimism that the four-star ends up there. But Georgia will be tough to overcome. The Bulldogs have been there for a long time, he loves the coaches there and Miller admitted at the All-American Bowl that it would be tough to turn down the opportunity to play with close friend Mykel Williams, a five-star defensive end already in Georgia's class.
*****  
CAN LANNING KEEP MOMENTUM GOING?
Former coach Mario Cristobal did a phenomenal job recruiting to Oregon. He finished with multiple No. 1 finishes in the Pac-12 team recruiting rankings. First-year coach Dan Lanning will have some catching up to do but there's a very good chance the Ducks could finish strong. Four-star cornerback Jahlil Florence is visiting Eugene again this weekend. Four-star running back Jordan Bryant-James could flip from the Ducks to the Bulldogs. Four-star OL Dave Iuli is still in play battling Miami and USC and others could join the class as well. The early reviews on Lanning have been very positive and a strong finish to the 2022 class could go a long way as well.
*****
WILL CLEMSON CLOSE STRONG?
Over the last few weeks, Clemson has been loading up with a handful of commitments but all have been three-star prospects, guys the Tigers like but that don't have big rankings. A strong finish could be coming for the national powers as four-stars Caden Story and TJ Dudley and three-star running back Keith Adams Jr. are all visiting this weekend. Coach Dabo Swinney and his team struggled through this season but a big finish in recruiting could provide a lot of momentum heading into the offseason.