Sting factor: The James Cook decommitment from Florida State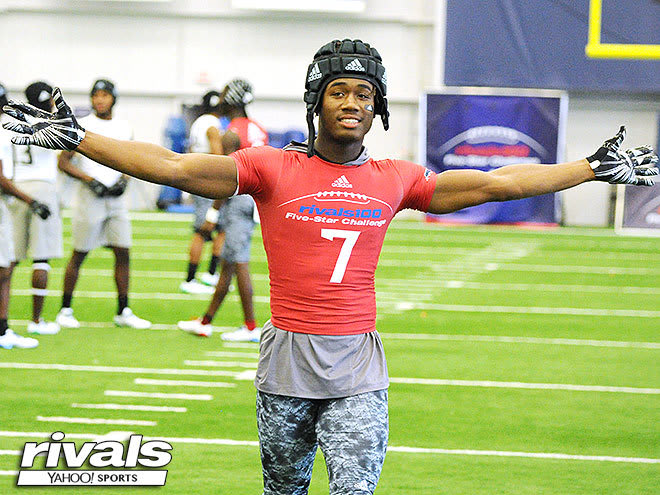 The situation: Five-star running back James Cook had been committed to Florida State for some time. For a time, most saw him as a lock to the Seminoles. The younger brother of former Florida State star Dalvin Cook, James Cook seemed destined to play in Tallahassee. He began to waver over the last few months, however, and it all came to a head when he announced his decommitment with a tweet on July 4. Georgia, Miami, USC and to a lesser extent others now seem to be in the mix.
MORE: Sting Factor - Anderson decommits from LSU | Southeast recruiting notes

Local reaction: If it was any other position, it would likely be a higher mark, but FSU is really stacked at the running back position when you consider three former Rivals five-stars on the roster in Cam Akers, Jacques Patrick and Khalan Laborn. Still, you have to be fair in noting it does sting because James is the younger brother of Dalvin Cook, who had a storied career with the Noles. Plus, he had been committed to FSU for a while. However, as guys like Akers have emerged in the spring, this move wasn't a total shocker. Many mention that Cook could re-commit, but I don't see that happening. I think the biggest issue is following Dalvin, and that's not changing. Anything is possible I guess in recruiting, but for now I would call it unlikely. - Michael Langston, Warchant.com
Sting factor: 6
Regional reaction: If James Cook's last name was "Chef" or "Smith" or "Samson," the sting score would be lower. Fact is, FSU is absolutely loaded at running back. The Seminoles landed two five-stars at the position last February and have some impressive veteran options at the spot as well. Problem is, James Cook's last name is none of those other words, and losing the younger brother of an FSU-made superstar like Dalvin Cook hurts. This stings fans more than it does the program, though, so let's qualify it as a superficial sting … like a stern slap to the face. This number increases if he somehow lands at Miami, which seems pretty unlikely. - Rivals.com Southeast analyst Rob Cassidy
Sting factor: 7
National reaction: Losing a five-star running back always stings, and losing a legacy recruit like Cook might add to the sting, but FSU is in great shape at running back, including three former five-stars on the roster and Zaquandre White in this 2018 class. Normally this would be a nine or 10 on the sting scale, but I'll put it as a six simply because of FSU's running back riches. - Rivals.com National Recruiting Director Mike Farrell
Sting factor: 6
Total sting score: 6.33
What happens now: Who the heck knows? There will likely be official visits. USC will get one. Georgia will as well. FSU will also likely be a player until the end. In fact, it's not much of a stretch to think Cook will re-commit to the Seminoles before Signing Day. Georgia and USC seem to be the major threats here, but USC's depth chart presents a more favorable situation. At this point, nothing would be a total shock. Cook is a bit of a wildcard.