Sting Factor: Mark Fletcher decommits from Ohio State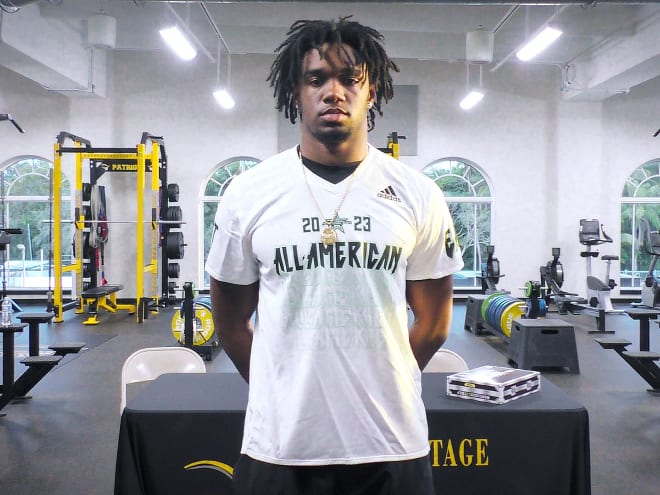 When a major program loses a key recruit, Rivals.com takes a look at how big of a blow it is to the respective school, analyzing it from a local and national level. To quantify the "sting" of each decommitment, we assign a score from one to 10, with one being no big deal and 10 being a catastrophic hit.
THE STORYLINE
Mark Fletcher formed a bond with Ohio State running backs coach Tony Alford and fell in love with Columbus, the program, the people, what the Buckeyes have done and continue to do on the highest level.
The Plantation (Fla.) American Heritage four-star running back committed to Ohio State in April and said it was the first visit he didn't feel homesick on, that he could have stayed there for a week.
It all came together for him. Until it all fell apart and on Wednesday, Fletcher backed off his pledge to Ohio State. Florida becomes a really serious contender especially after a recent visit to Gainesville. Miami and others could be in the mix here as well.
Fletcher is the third decommitment for Ohio State this recruiting cycle as four-star tight end Ty Lockwood flipped to Alabama and four-star defensive back Dijon Johnson has since picked the Gators.
Five-star receiver Brandon Inniss, Fletcher's teammate at American Heritage, remains pledged to the Buckeyes but Miami and others are trying to flip him as well.
*****
LOCAL REACTION
The Buckeyes have fought tooth and nail to keep Mark Fletcher and his family happy throughout the recruiting process and for the most part felt they were out of the woods when it came to any potential flip.
The sudden surge from Florida caught the Ohio State staff off-guard and the Buckeyes, for the first time, began looking for other options at running back when Fletcher informed them the visit was happening. It's a big loss for Tony Alford and Ohio State more because the Buckeyes had made Fletcher their priority for months believing him and his family when they told them these other visits were nothing to worry about.
There's no way to sugarcoat it for Ohio State. This one hurts. In the NIL era, there's going to be more and more "late" surprises like this one and until the Buckeyes dive into the muck with two feet it's possible they will be on the losing end more often than not. - Jeremy Birmingham, DottingTheEyes.com
Sting factor: 8
*****
NATIONAL REACTION
Fletcher is a very talented player and keeping that South Florida pipeline open is crucial for Ohio State to compete for national championships so in that sense it is a big loss for the Buckeyes but there's a good chance almost every running back in the country is going to leap at the chance to be in this Ohio State class.
Can Ohio State flip Justice Haynes or Rueben Owens or go on underrated prospects like Jamarian Wilcox? At least on the first two, it could be an upgrade. While Fletcher is very talented and has physical size to take a pounding in the Big Ten, Haynes and Owens are elite. If the Buckeyes choose to wait until 2024 to take a back, they should have the pick of the litter.
Losing Fletcher is not ideal but Ohio State should have plenty of options. If Fletcher's decision trickles down and influences Inniss, then this sting gets much worse. - Adam Gorney, National Recruiting Director
Sting factor: 6