Sting Factor: Isaiah Nixon's decommitment from UCF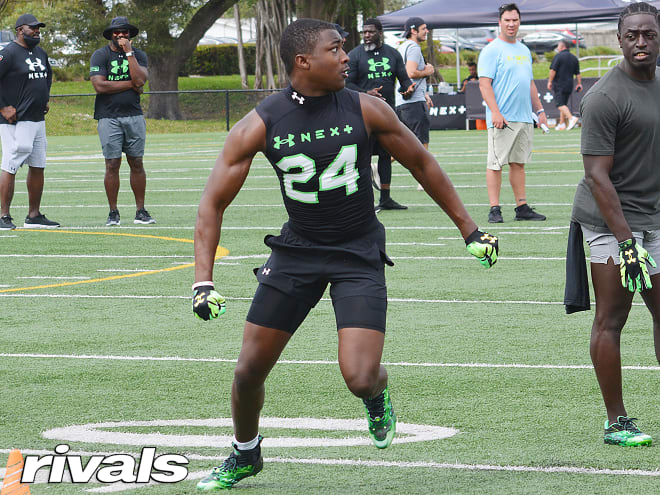 When a major program loses a key recruit, Rivals.com takes a look at how big of a blow it is to the respective school, analyzing it from a local and national level. To quantify the "sting" of each decommitment, we assign a score from one to 10, with one being no big deal and 10 being a catastrophic hit.
THE STORYLINE
Isaiah Nixon committed to UCF in mid-April and it was a massive recruiting coup for coach Gus Malzahn as his program beat out numerous Power Five programs for the four-star defensive end from St. Petersburg (Fla.) Lakewood.
But about two months later, Nixon basically flipped his commitment from UCF to Florida and gave the Gators a big-time player who has all the skills to be special anywhere including the SEC.
It was not a complete shock that Nixon picked another program but he had been highly complimentary of UCF in recent weeks and even visited for its important Bounce House Weekend.
In the end, though, while UCF did a phenomenal job recruiting him it was not meant to be as Florida made a push and convinced him to flip.
*****
LOCAL REACTION
Isaiah Nixon was one of the highest-rated commits in UCF history when he made his pledge during the Knights' spring game in April. While the news made a big splash for what will be UCF's first Big 12 recruiting class, holding on to him was always going to be a struggle if SEC powers stayed in hot pursuit. Nixon took his official visit to UCF the first weekend of June, but wasn't shutting down his recruitment. He visited Florida recently and it didn't take long to become apparent there would be a parting of ways.
Gus Malzahn and his staff are recruiting at a level never before seen at UCF, so the good news is they have plenty of time to adjust. It wasn't like this happened on the eve of signing day. As for another possible defensive end prospect, DeeJay Holmes remains at the top of the board after visiting last week. - Brandon Helwig, UCFSports.com
Sting factor: 7
NATIONAL REACTION
Losing Nixon hurts because he's an in-state prospect and one of the best edge rushers in the Southeast if not the country. There is no hiding that he would have been a huge addition to this UCF recruiting class. But Gus Malzahn and his staff are doing a great job recruiting early in this class with four-star DE Kaven Call and others that could really make an impact for the Knights in the coming years. If some of those elite players get picked off by other programs in the coming months then there should be some concern so while Nixon is not ideal, UCF is doing a great job and should receive some credit. - Adam Gorney, National Recruiting Director
Sting factor: 7