Sting Factor: Harold Perkins' decommitment from Texas A&M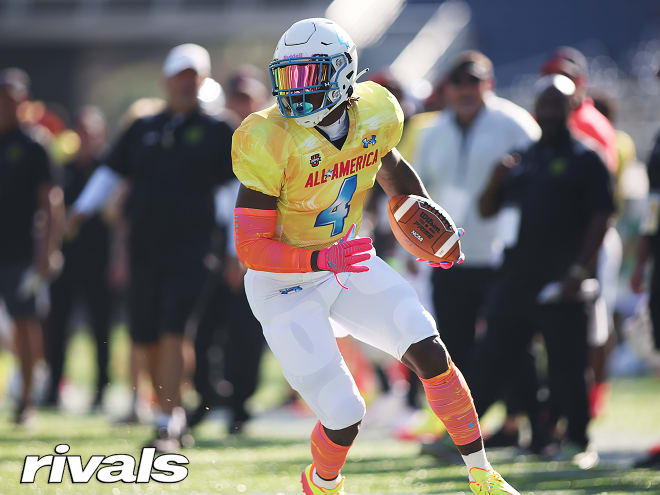 When a major program loses a key recruit, Rivals.com takes a look at how big of a blow it is to the respective school, analyzing it from a local and national level. To quantify the "sting" of each decommitment, we assign a score from one to 10, with one being no big deal and 10 being a catastrophic hit.
THE STORYLINE
Harold Perkins committed to Texas A&M at the Under Armour Game and it was another huge win for the Aggies in this recruiting class as they're especially loading up on the defensive side of the ball.
But just a few weeks later, the four-star linebacker from Cypress (Texas) Cypress Park is back on the market and is expected to take a final weekend visit to LSU.
At the Polynesian Bowl, Perkins opened up about his recruitment and why he liked the Aggies but has now also taken a visit to Florida that went really well as the Gators look to strike gold late in the recruiting process here as first-year coach Billy Napier ramps up his involvement.
The interesting part here is LSU. Perkins has seemed lukewarm on the Tigers and had said he wasn't planning a trip to Baton Rouge, however is expected to be there this weekend. The dream school growing up, Perkins had not had much interaction with first-year coach Brian Kelly but it seems like LSU is making up ground late.
And then there is Texas A&M. Always one of the front-runners, the Aggies are not out of this and should still be considered a serious contender heading into decision day.
*****  
LOCAL REACTION
Even though this may not come as much of a surprise and A&M remains in the hunt for Perkins, this hurts for two reasons. One is obvious: he's an elite talent. The other is numbers, as A&M currently has six scholarship linebackers, including new signees Martrell Harris and Ish Harris. Players of Perkins' ilk don't come around every day, so the Aggies will certainly fight to get him back. - Mark Passwaters, AggieYell.com
Sting factor: 8
*****
NATIONAL REACTION
Momentum is huge in recruiting and in the final stretch before National Signing Day, things change drastically. That's why I feel LSU is actually in the best position to end up landing Perkins but only if he ends up visiting Baton Rouge this weekend. If that happens, Kelly and his staff can sell the vision and Perkins has always loved LSU anyway so things could change quickly. But I absolutely would not count out a wild card when it comes to Perkins and so Florida cannot be discounted because his recent visit to Gainesville went great and there were numerous reasons why he picked Texas A&M in the first place. If a visit happens and it goes well and Perkins and Kelly start the process of really getting to know each other, I like LSU's chances but everything is still up in the air. - Adam Gorney, National Recruiting Director
Sting factor: 7