State of Alabama leads way in list of SEC's top five-star signees
Mark Pszonak contributed to this report.
A conference's ability to lure top five-star prospects can often correlate not only to recruiting momentum but also a rise in the level of recruitment for the conference as a whole. The SEC knows this well as the leader of five-star commitments over the last decade. In our weeklong series, we take a look at the top five-stars signed by each Power Five conference since 2013.
Today we take a look at the SEC, where Alabama, Auburn and Ole Miss have led the way.

MORE: The top five-stars in the Big Ten | SEC recruiting kings by position
The skinny: Harris was a long-time Alabama commitment who took a serious look at Michigan before ultimately signing with the Crimson Tide. He arrived on campus in January and has already blended in nicely with an already loaded backfield. While he is extremely talented and has an immense amount of potential, will Harris be able to take carries away from Damien Harris, Bo Scarbrough and Josh Jacobs?
Farrell's take: The only thing that can stop Harris, one of the top five or so running backs I've ever scouted, is Alabama's depth at running back. He may have to wait his turn and show patience. Harris has size, speed, elusiveness and can run with power as well as impact in the passing game. Simply put, he can do it all and is one of only three running backs in Rivals.com history to be ranked No. 1 overall (Adrian Peterson and Bryce Brown).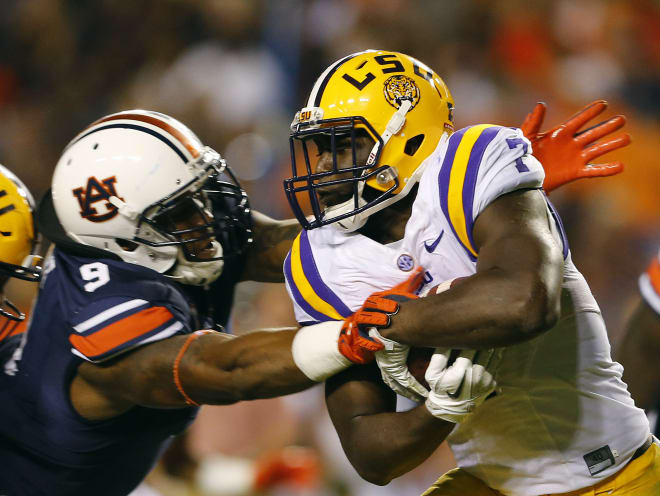 The skinny: Cowart's recruiting process was chaotic, with both Auburn and Florida in the chase until the last second. He eventually chose Auburn on national TV but then caused drama by not sending in his National Letter of Intent until later in the day. Cowart's first two seasons at Auburn have been unremarkable, as he has totaled 12 tackles during minimal playing time.
Farrell's take: Will a move to defensive tackle save his career? As a former No. 1 overall recruit, the pressure is already on Cowart to have a breakout season or be labeled a bust. In fact, some have already labeled him a bust and think he's done. Time will tell. How did we get to this point with a prospect with such power, explosion, technique and a great work ethic? It's puzzling.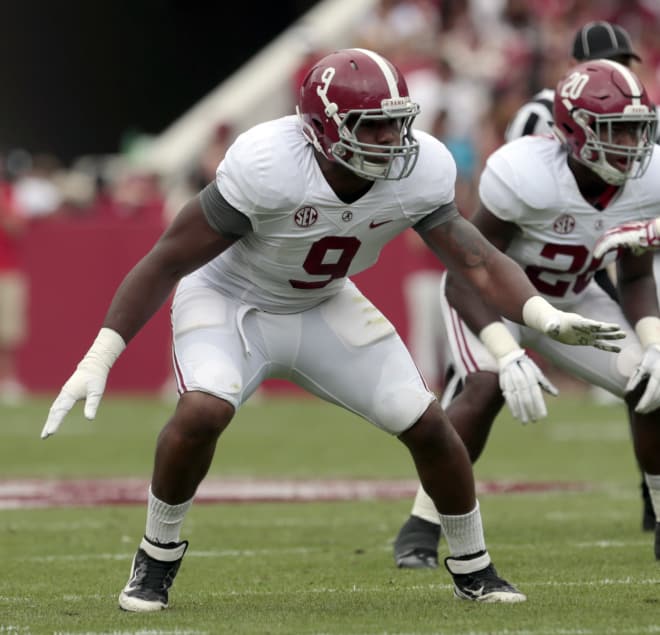 The skinny: After trimming his list of favorites down to Alabama, Florida and Michigan, it was actually the Wolverines that were seen as the favorite. The Crimson Tide finally surpassed Michigan after his official visit to Tuscaloosa in late October, which resulted in his commitment in November. Hand has yet to reach his full potential in Tuscaloosa, but after showing improved and more consistent play in 2016, a great deal will be expected from him this fall.
Farrell's take: Hand held on to the No. 1 spot in 2014 by a hair over Myles Garrett and so far it hasn't looked like the right choice. That doesn't mean Hand has been a disappointment like Cowart as he has had to play behind some stars and wait his turn. Hand has shown some flashes of brilliance, but this is his last chance to live up to the hype. Big things are expected from one of the quickest rush ends I've seen with the best balance out of high school.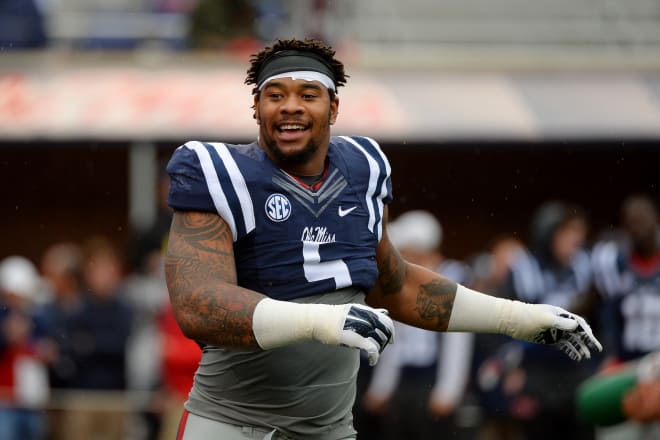 The skinny: Nkemdiche originally committed to Clemson but, with his older brother playing at Ole Miss, it did not come as a surprise when he signed with the Rebels on National Signing Day. Nkemdiche had a productive, yet unspectacular, three seasons in Oxford before being drafted with the 29th overall pick of the 2016 NFL Draft by Arizona. He totaled only one tackle during his rookie season.
Farrell's take: Nkemdiche always leaves you wanting a bit more. He was the consensus No. 1 in 2013 because of his size and incredible athleticism but his career at Ole Miss was up and down. He would show flashes of dominance and disappear a few games later. His NFL career is off to a horrible start, but as the No. 1 player, a five-star and first-rounder he has more than panned out at least in our recruiting world.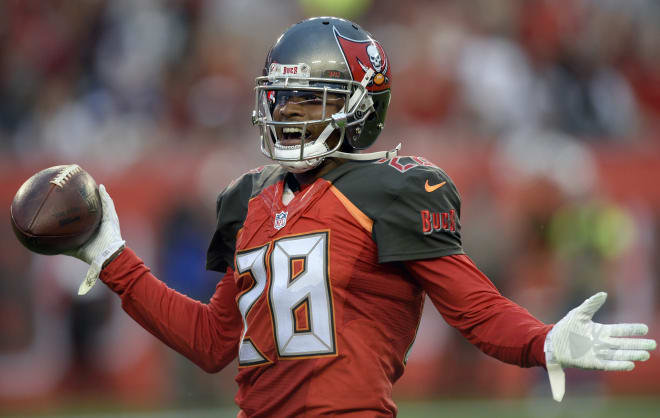 The skinny: Hargreaves seemed to keep his recruitment relatively open, until a July visit to Gainesville quickly resulted in his commitment to the Gators. Drafted with the 11th overall pick by Tampa Bay, Hargeaves experienced some ups and downs as a rookie. Overall he totaled 76 tackles and one interception for the Bucs, while also adding nine pass breakups.
Farrell's take: Hargreaves wasn't the tallest cornerback but he had such great instincts, played the ball so well and dominated at every level. He held off some other great corners for the top spot in the best corner class I've seen. His career at Florida was excellent, he ended up as a first-rounder and he played a ton as a rookie. Hargreaves has checked all the boxes.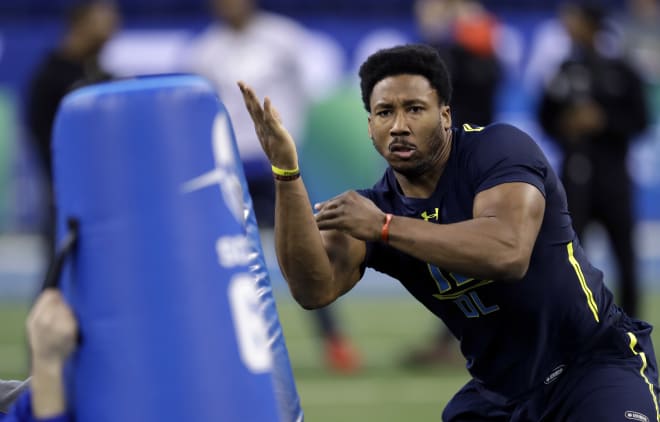 The skinny: Garrett originally had plans to take official visits to Texas A&M, Ohio State, Alabama and Florida State, but when he realized that he wanted to stay closer to home he trimmed his list down to the Aggies and TCU before committing to the Aggies during his senior season. After twice being named first-team All-American with the Aggies, Garrett became the first overall selection of the NFL Draft during the spring. As with all first picks, a great deal will be expected from him this fall in Cleveland.
Farrell's take: He should have been No. 1 in 2014 and I'll take the heat for that. His frame, length and explosion off the edge was amazing out of high school. Garrett had many moments of dominance in college and became the No. 1 overall pick in the draft. I remember seeing him for the first time at our Underclassmen Challenge and was blown away with his raw talents. And he got better each time I saw him after that.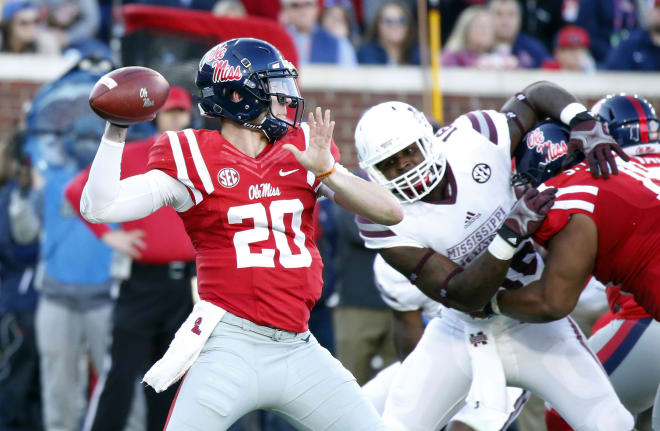 The skinny: Patterson originally committed to Arizona as a true freshman, before re-opening his recruitment during the summer of 2014. He then committed to Ole Miss in early 2015 and enrolled during the 2016 spring semester. Patterson was likely to redshirt in 2016, but a knee injury to Chad Kelly forced him into the starting lineup. Starting the final three games of the season, Patterson passed for 880 yards and six touchdowns, while throwing three interceptions.
Farrell's take: Patterson wasn't the tallest quarterback around, but he had that "it factor" that's hard to describe as a scout. He raised his game a level at IMG after a great career in Louisiana and he always seemed to make big plays when needed either with his arm or his feet. He reminded me a bit of Brett Favre with that gunslinger mentality mixed with some Johnny Manziel with his ability to improvise. He should be very exciting to watch at Ole Miss.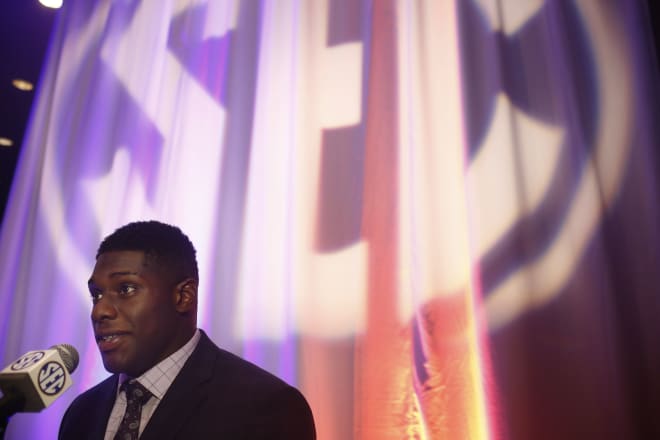 The skinny: Lawson committed to Auburn, but after the Tigers underwent a coaching change he decided to give a couple of schools a closer look. After taking official visits to both Clemson and Tennessee in the weeks leading up to National Signing Day, he stuck with the Tigers as coach Gus Malzahn was able to solidify his commitment. Overcoming injuries at Auburn, Lawson enjoyed his best season with the Tigers in 2016 before being drafted in the fourth round by Cincinnati during the spring.
Farrell's take: Lawson made a run at Nkemdiche at No. 1 in 2013 but just wasn't tall or long enough to take that spot. But he was a dominant edge rusher who flattened around the corner as well as anyone and had a non-stop motor. I think he could be an absolute steal in the draft for the Bengals and only injuries held him back in college.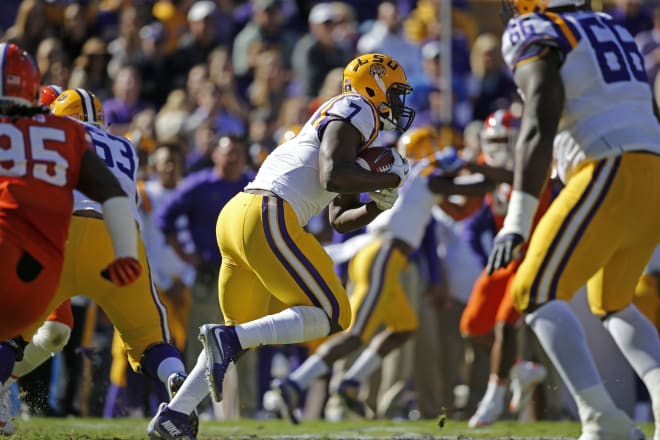 The skinny: While he dragged out his recruitment, Fournette was always regarded as a heavy lean to LSU. He did not pull any surprises at the end as he committed to the Tigers over Alabama and Texas during the Under Armour All-America Game. Despite dealing with some nagging injuries at LSU, Fournette established himself as one of the top running backs in the country. Drafted with the fourth overall pick during the spring by Jacksonville, all eyes will be on Fournette this fall.
Farrell's take: Okay, okay I've admitted it before and I'll admit it again. While I loved Fournette out of high school as evidenced by his ranking, I didn't like the industry comparisons to Adrian Peterson because they have very different running styles. And I also wondered if he had the necessary breakaway speed to bust off 80- and 90-yard touchdown runs in the SEC but he proved me wrong on that very early. We expected Fournette to be a star and he lived up to it.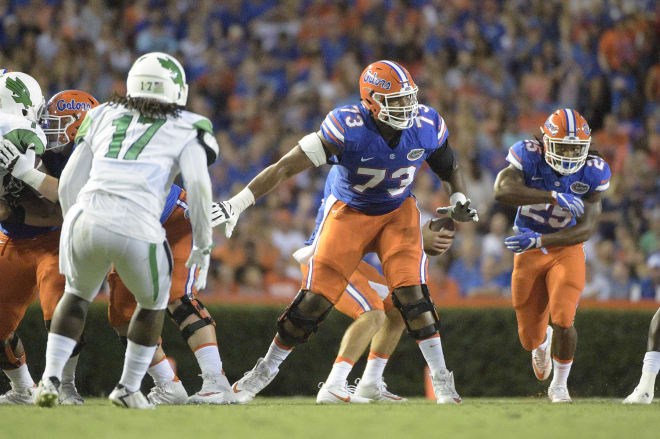 The skinny: Growing up as a fan of Florida, the Gators were always seen as the heavy favorite despite a heavy push by Auburn. In the end, he didn't pull any surprises and signed with the Gators. During his first two seasons Ivey saw a majority of this playing time at left guard, but will likely make the move to left tackle this fall. After showing great potential at guard, even more will be expected out of him at tackle.
Farrell's take: Ivey was an elite tackle with a great frame and excellent footwork in high school. He was aggressive, he re-set after contact very well and he was simply dominant in every way as evidenced by his lofty ranking. He has had his ups and downs so far and this is a huge year for him at Florida to prove he can live up to being No. 4 overall, but I think he responds well.
The skinny: Little was initially committed to Texas A&M, but re-opened his recruitment before his senior season. He eventually signed with Ole Miss after considering offers from LSU, Auburn and Alabama. As a true freshman Little took over at left tackle midway through the season and despite showing some inconsistencies, definitely held his own. With the job of protecting Shea Patterson's blind side, it will be interesting to see if Little can take the next step this fall.
Farrell's take: Little was a star early in his high school career and especially by the time he was a junior when we saw him at our Rival100 Five-Star Challenge. He held his own at that event as an underclassman and was even better the next year. What stood out to me the most about him was his footwork as he never seemed to be off-balance and never over-set even against some of the fastest pass rushers in the country. He's a special talent and could follow Laremy Tunsil into round one of the NFL Draft in a couple of years.
The skinny: Leatherwood committed to Alabama before his junior year of high school and never truly wavered despite a pair of unofficial visits to Auburn and Florida. Arriving on campus for the spring semester, Leatherwood was one of the pleasant surprises during camp. He showed enough potential that he will be battling Matt Womack for the starting right tackle position during the summer.
Farrell's take: Leatherwood is just starting his career at Alabama but if he's not a star it will be a surprise. He's physically imposing, he's aggressive and physical, and he has light feet and good arm extension. He reminds me a bit of D.J. Fluker and if he has the same success as Fluker, 'Bama fans will be happy.