Standouts impress at the Rivals Combine Series in Indianapolis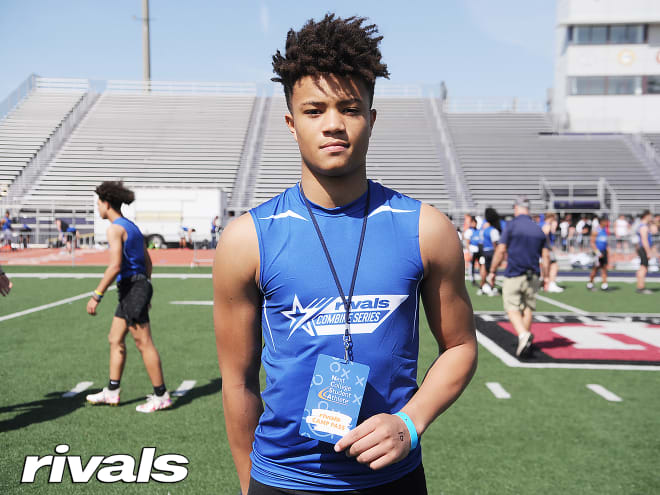 INDIANAPOLIS - About 1,000 prospects showed up at the Rivals Combine Series Saturday at Ben Davis High School to compete for a shot to come back Sunday for the Rivals Camp Series. Among the selections were these 10 prospects that stood out during the day.
St. Edwards was a beast during the 2021 season bringing home an Ohio state championship. The Eagles' ride to the ring ceremony took great contributions across the board from players like Boone. The 2024 corner reports five interceptions from his junior year with a sixth one, a pick-six, called back due to a penalty. The athletic skills that carried him through his sophomore campaign came through at the combine running a 4.48 and a 4.474 in the 40 while posting a 102.50 long jump. Boone has plans to camp at Ohio State, Lake Erie and TCU mega camps, Pitt and Cincinnati camps.
*****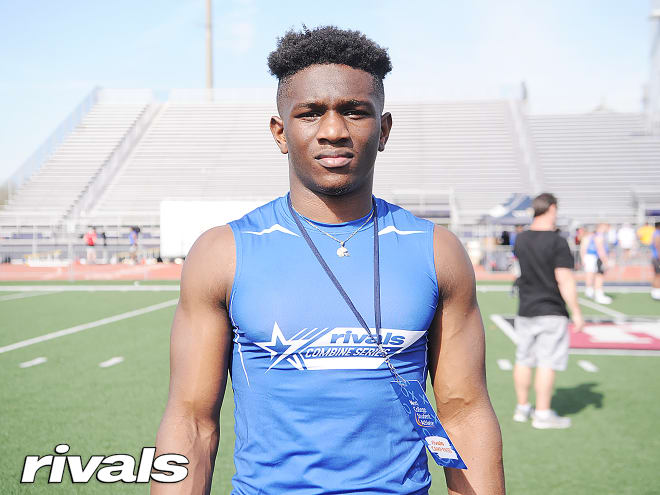 Calip is already committed to Central Michigan, but that didn't stop him from showing up and showing out at today's combine. Calip posted one of the fastest 40 times of all attendees and although Calip is already committed, don't be surprised to see Power Five teams taking a serious look at the talented running back from Ohio.
*****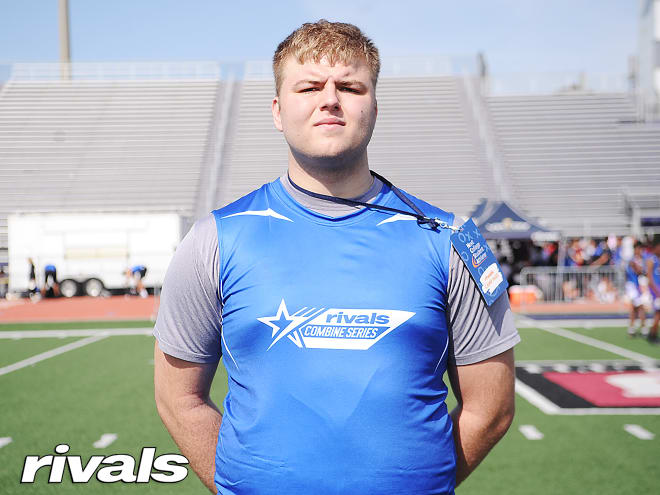 Clary is already on the radar for a lot of teams and Marshall has already extended an offer to the Ohio lineman. The 6-foot-6, 320-pound prospect is planning on doing plenty of college camps this offseason including Virginia Tech, Cincinnati, Kent State and Marshall. Clary has already visited each of those programs and he's eager to get back on each of those campuses. College coaches are excited to see Clary's development and he'll have a chance to show off all his hard work at the camp tomorrow.
*****  
It's hard not to notice Glover-Tyson when he walks onto the gridiron. In the 6-foot, 7-inch, 375-pound range, Glover has what cannot be taught. With his tremendous size, he can move as seen on Saturday during the combine. Glover was a gap eater for Louisville's DeSales working from the five-tech to zero. During his senior season Glover will be a two-way player for the Colts also lining up at tackle and center.
*****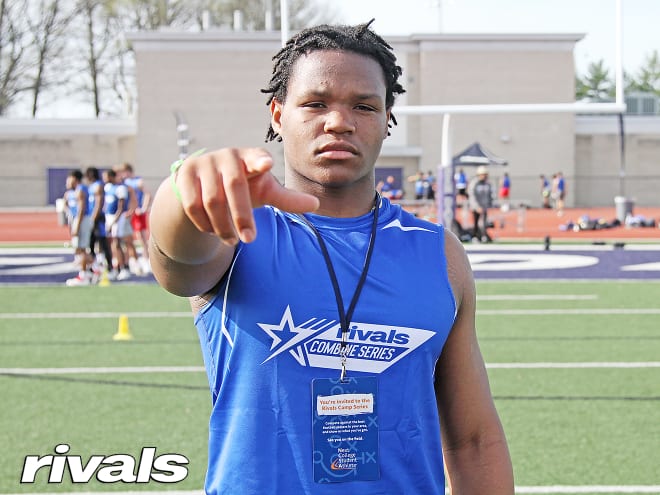 Hall wasn't on the radar prior to today's combine, but he made his presence felt the second he stepped on the field. The 6-foot, 228-pound running back from Wilmot, Wisc. passed the eyeball test and backed up his impressive physical presence with impressive testing results. Hall's recruitment is just taking off and after today's performance we expect his recruitment to pick up soon.
*****  
Harris opened plenty of eyes the second he started warmups. The massive offensive tackle traveled all of the way from Alabama to show the Rivals staff what he is all about, and the trip proved to be worth it as Harris punched his ticket to tomorrow's invite camp. Harris has only played one year of high school and is already being pursued by a number of teams including Mississippi State.
*****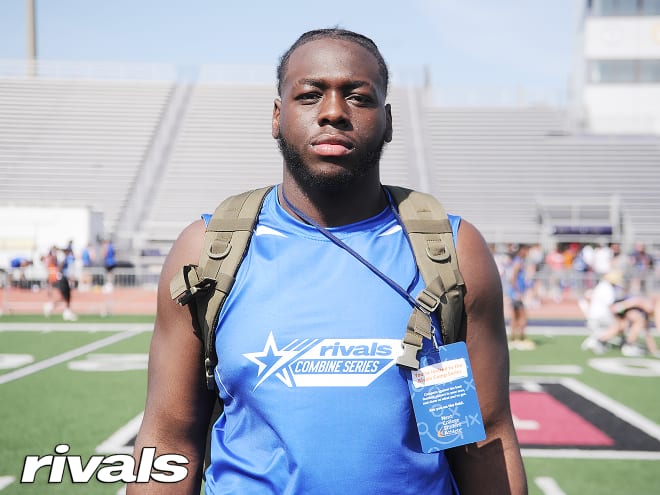 The home field advantage was working for Hart during the combine. After collapsing the pocket off the edge for Ben Davis last fall, the rising talent brought his athletic gifts to the testing. Along the recruiting trail, Indiana State, Southern Illinois, Austin Peay and Illinois State have been showing interest. Junior Day visits have been taken to Southern Illinois and Indiana State with a return visit to the Sycamores planned for next week.
*****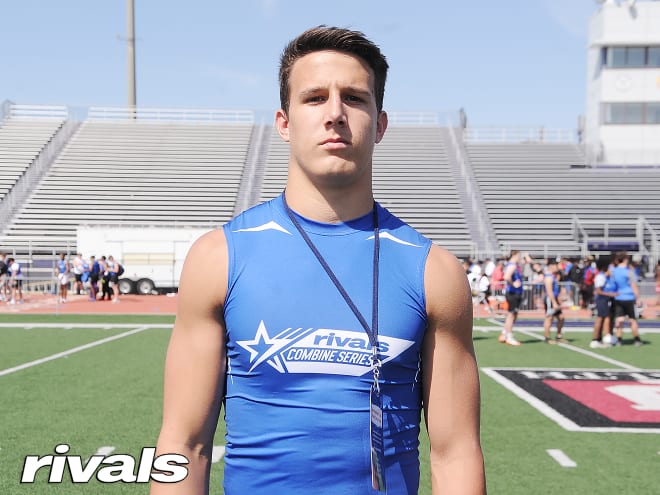 Montgomery made the most of his trip from Nashville by earning an invite to tomorrow's camp through his combination of impressive size and testing numbers. The 2024 wide receiver is already 6-foot-2 195 pounds and he appears to just be scratching the surface of what he can eventually be as a player. Look for Montgomery to be a tough matchup for defensive backs tomorrow.
*****  
Robinson made the trip to Indianapolis with seven offers in tow, and after his combine performance today, we do not see his recruitment slowing down any time soon. Robinson posted eye opening combine numbers and has recently started to garner attention from a number of Power Five programs including Pitt where he recently visited.
*****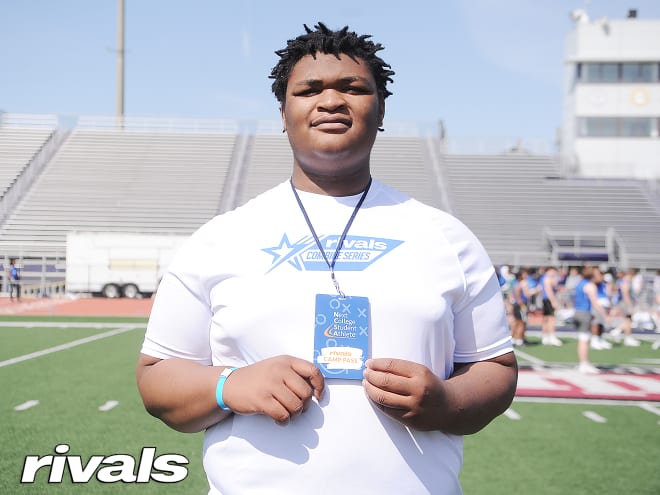 Measuring in at 6-foot-7.5, 400 pounds, Russell has the makings of a national recruit. He has impressive natural athleticism for that size and it's not a surprise when you consider his mother, Reicina Coleman, played basketball at Penn State and Georgia in the mid-2000s. Russell has only played football for a few years and has limited film because of transfer rules but look for him to get a lot of buzz this offseason and early in the upcoming season. The rising junior at Cathedral High School will have a who's who of college programs coming after him soon enough.