Southeast Spotlight: Five biggest recruiting surprises so far this fall
This year has seen no shortage of surprises, and those surprises have not subsided with the dawn of the fall season. From surprise commitments to class changes and the impact of COVID-19, recruiting in the Southeast has continued to see surprises develop this fall.
LIBERTY WAS ZACHARY'S CHOICE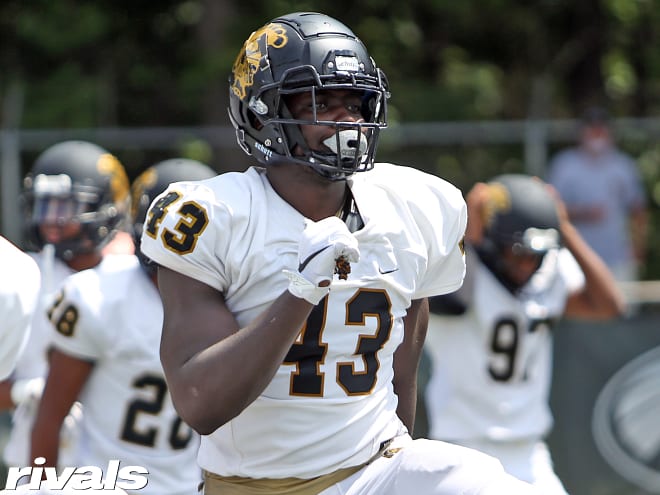 Some that do not follow recruiting all that close may think the Carrollton (Ga.) defensive end did not have committable offers from the schools on his list. Trust me, he did. Alabama's Nick Saban was involved in his recruitment. Tennessee had multiple coaches hitting Khristian Zachary up almost daily. Colorado was hopeful, and Missouri recruited him hard.
Instead of going with any of the SEC schools or another Power Five program, Zachary shocked most by committing to Liberty. It was one of the biggest surprises in terms of commitments of the 2021 cycle, if not the biggest. There was some chatter about Colorado, more around Tennessee leading up to his commitment, but he went with the Flames.
Zachary is strong and open about his faith, and he said that is what led to his decision to play for Hugh Freeze.
*****
WILCOXSON IS PLAYING AT FLORIDA
When covering Kamar Wilcoxson's recruitment, it was always interesting. We knew early he had talent and would be a Power Five prospect, but there were many storylines throughout his journey.
The defensive back started at Stone Mountain (Ga.) Stephenson, then transferred to Ellenwood (Ga.) Cedar Grove for a short time before being ruled ineligible. He went back to Stephenson before transferring to Bradenton (Fla.) IMG Academy.
The pandemic hit and Wilcoxson was back home working out on his own in preparation of going back to IMG Academy, or so we thought. Instead of going back to Bradenton, he enrolled at Florida, and on Saturday night against Missouri, he got in the mix with a fumble recovery.
Wilcoxson reclassified amid a pandemic after committing to Florida twice during his recruitment, and Tennessee once in between, but he ended up at the Swamp — a year earlier than expected. He was always in the news talking about offers, committing, decommitting, and quietly he re-classified and is now playing for the Gators instead of finishing out his high school career at IMG Academy.
*****
GREEN'S STILL NOT COMMITTED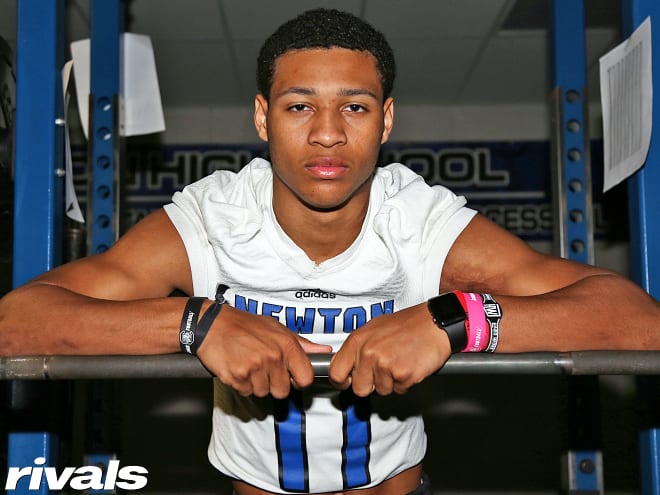 For those that track four-star cornerback Nyland Green closely, they know he was very close to being on a couple of different commitment lists right now. Back in the early spring, Green was all but done with the process and set to commit. All signs pointed to the star out of Covington (Ga.) Newton committing to the Clemson Tigers.
He held off. Then over the next month or two, his recruitment shifted to another Tigers. Auburn was rumored to be the school for Green, and he was all but committed to Gus Malzahn early in the summer.
There was chatter about commitment dates coming in June, then again in July, and now, here we are in November, and Green is still not committed.
Could this be the month? There is now a lot of buzz around his name and recruitment as one who could announce this month. This has happened before, and fans are still waiting for him to release his final four or five schools.
The schools that seem to be at, or near the top for Green now are Georgia and Tennessee. It appears Auburn and Clemson have fallen down his list, but does anyone really know? He plays things extremely close to the vest, but when you track his recruitment like we do, and know how close he was to being committed not once, but twice, and maybe even three times already, it is surprising that he is still not on a commitment list yet.
*****
BULLDOGS RANK IN THE TOP 20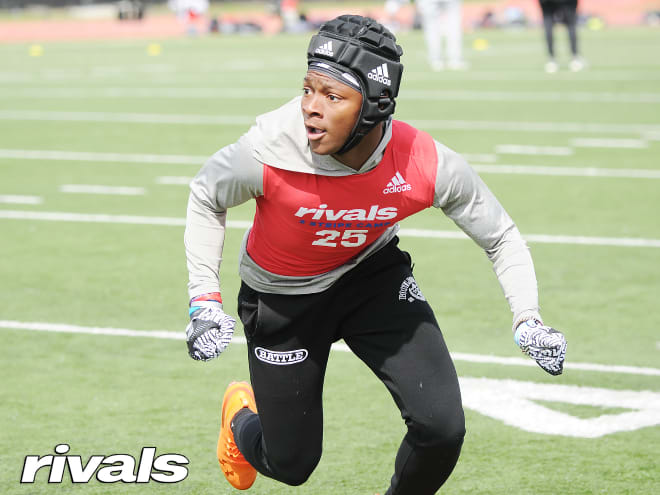 When you see Bulldogs, and you know we are talking about the Southeast, the school that likely comes to mind for most (unless you take a cowbell to the games) is Georgia. But we are talking about the Bulldogs in Starkville, where Mike Leach is now the head coach. Mississippi State is quietly putting together a top 20 class, and the Bulldogs have only signed one (2015) of those in the last decade.
Mississippi State currently has 21 commitments, three are four-star prospects, and it ranks No. 19 in the Rivals Team Rankings.
Headlining the list is quarterback Sawyer Robertson, wide receiver Theodore Knox and wide receiver Malik Nabers. It should come as no surprise that the trio will player a major role in Leach's Air Raid offense.

The Bulldogs kicked off the season with a 44-34 win in Baton Rouge over LSU, but have struggled since with losses to Arkansas, Kentucky, Texas A&M and Alabama. With solid play to close out the 2020 season, Mississippi State has a good chance at signing a top 20 class in Leach's first full class, and that would be a great way to kick off his tenure on the recruiting trail.
*****
GARCIA LANDS AT GRAYSON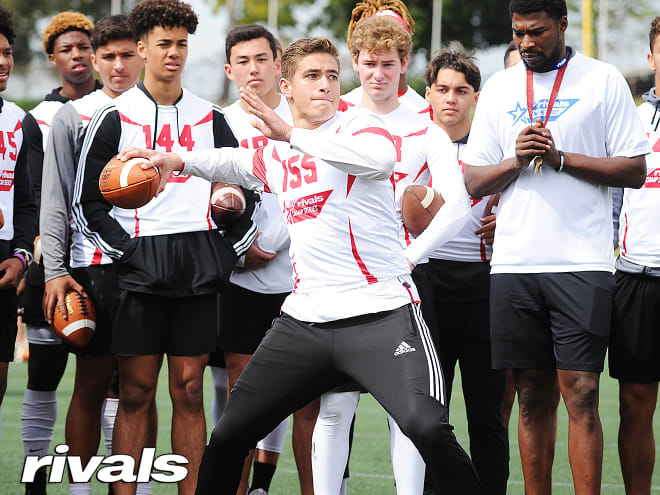 Following Jake Garcia is almost like the old TV show, "Where in the World is Carmen Sandiego?" The difference is, Sandiego was trying to hide while on the move. Garcia is out in the open.
After the state of California canceled the fall high school football season, Garcia decided he wanted to play his senior year. He had options, and he ended up moving to Georgia and transferring to Valdosta High. He played in game one, had a strong performance, and brought the Wildcats back for a late victory. He then didn't play in week two, and again was missing in week three. That is when rumors started about his eligibility. He ended up being ruled ineligible by the GHSA due to its transfer protocol.
Last week, word leaked that he was planning to move about four hours north to Grayson High in Loganville. On Thursday, it was confirmed that the USC commit was enrolled at Grayson, and on Friday night, he played in multiple series, and threw a touchdown pass.
Expect the four-star to play more in the coming weeks in preparation to take over at quarterback as the Rams enter the playoffs.