Rivals250 LB Shayne Simon commits to Notre Dame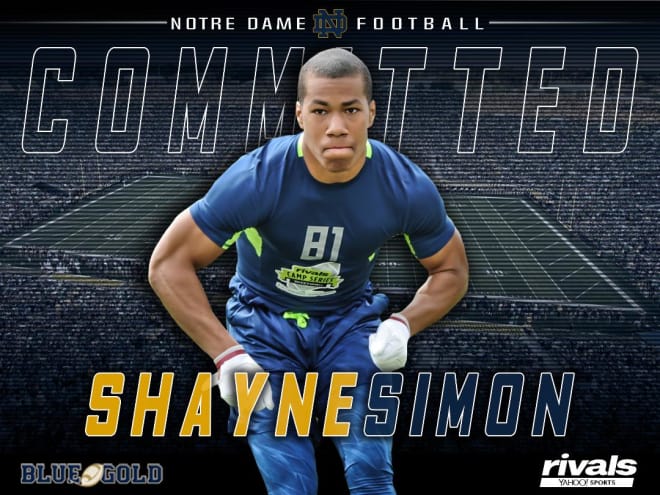 IN HIS OWN WORDS...
"Notre Dame has a comfortability factor there just knowing that the twins are committed there and Brandon (Wimbush) is there as well," Simon said. "I'm very comfortable playing with Justin (Ademilola) and Jayson (Ademilola). This will be my fourth year now with them and I was with Brandon for one year before he graduated. I've had a good relationship with all three of those guys.
"The way carry themselves and how they go about things at Notre Dame is something I really enjoy," he said. "Their reputation for being such a great academic institution was also very intriguing to me."
RIVALS' REACTION
Simons is a special prospect with off-the-charts potential and he has a different style compared to the other two linebackers in Notre Dame's class. Simon is taller, has better length, and is more athletic than Ovie Oghoufo and Matthew Bauer, but he has more to learn about playing the position than either of the other two. Simon is a converted safety but has plenty of room to fill out his frame, and the Notre Dame strength and conditioning staff will be able to mold him into the player they need him to be.