Rivals100 Update: Risers and sliders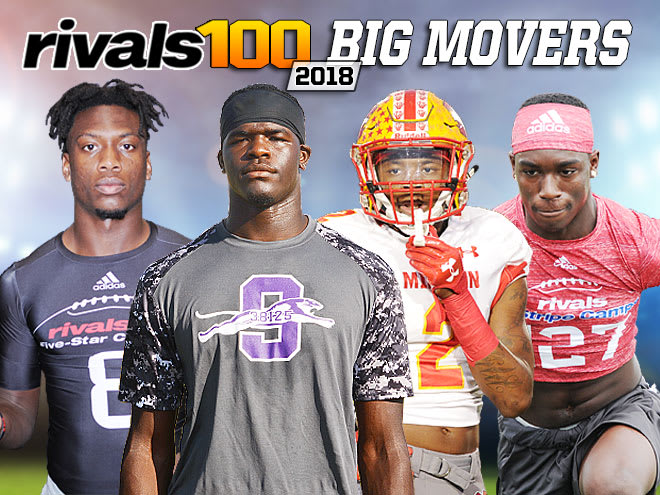 MORE: Updated Rivals100 rankings | Four new five-stars
With the latest release of the Rivals100, much of the focus is on the new five-stars or the players that lost that coveted fifth star. However, there were many key moves in the four-star range as well. A few players have positioned themselves to push for that fifth star when we do our final evaluation of the 2018 class in mid-to-late January. Record-setting receiver Marquis Spiker from Murrieta (Calif.) Murietta Valley, a Washington commitment, is now a top five wideout in the country and checks in at No. 29 overall, just three spots away from a fifth star. Defensive end Jordan Davis from Memphis (Tenn.) Southwind, an Alabama commitment, pushed up 36 spots to No. 37 overall and is now also in range as is cornerback Olaijah Griffin from Mission Viejo, (Calif.), a UCLA commitment, who moved up to No. 38 in the country.
Michigan commitment Otis Reese, a linebacker out of Leesburg (Ga.) Lee County, pushed up to No. 42 while Rock Hill (S.C.) South Pointe wide out Derion Kendrick, a Clemson commitment, is also knocking on the door at No. 43 now.
Additionally, a few players fell further from grace led by former five-star Matt Corral of Long Beach (Calif.) Poly, a quarterback commitment for Florida, who dropped to No. 74 after an up-and-down season.
Our team of analysts breaks down the big movers (up 25 spots or more) and sliders (down 20 spots or more) in the Rivals100.
RISERS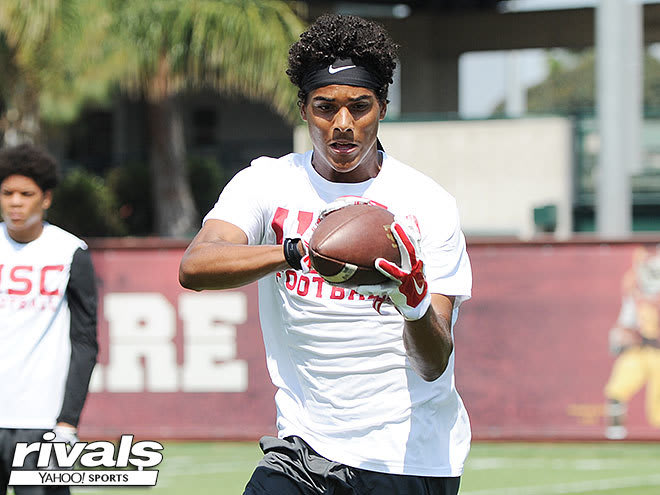 "In November, Spiker set the California state record for touchdown receptions as the Washington commit has proven to be simply unstoppable especially through his senior season. He's so smooth as a route runner, he glides past defensive backs at will and whether it's a short, intermediate or deep ball, Spiker is there to catch it every single time. There is an effortlessness to his game, he's smooth as can be, and has the ability to be something special not only with the Huskies but beyond that as well. He finished with 83 catches for 1,490 yards and 27 touchdowns this season." – Adam Gorney, Rivals.com National Recruiting Analyst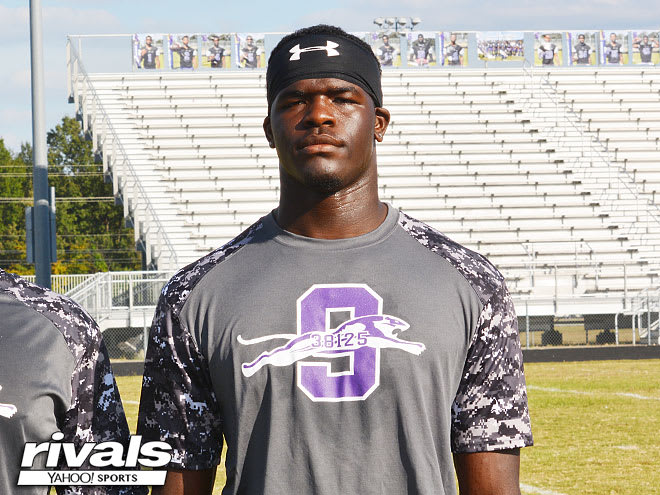 "Davis is a freak athlete who continues to get bigger and stronger without losing any of the speed that makes him such a dangerous pass rusher. The Alabama commitment had a tremendous season and will be in the discussion for a fifth star if he shows well against elite competition on the all-star circuit." – Woody Wommack, Rivals.com Southeast Recruiting Analyst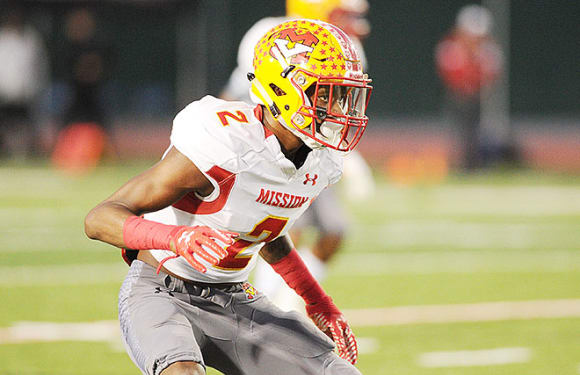 "Griffin impressed me on multiple occasions this season and he has superstar written all over him. He's still lean and will need to add some weight but he's a phenomenal cornerback who lives in the receiver's hip pocket. If he's a step behind, Griffin has the athletic ability to close and make a play on the ball. What I also like about the UCLA commit is his ability on special teams and at receiver as well. Griffin is a big-time playmaker all over the field and although they're different physically, Griffin reminds me of Darnay Holmes, who is also with the Bruins." – Gorney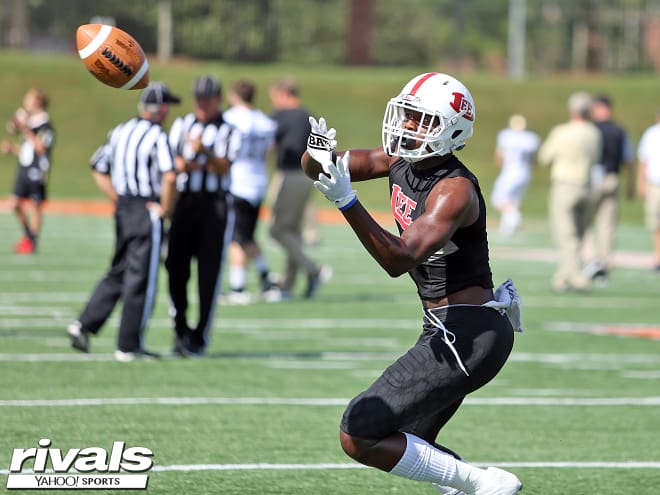 "Reese is a monster. He is a very active defender who lined up all over in 2017. He plays fast, he plays physical and he is violent at the point of attack. Alec Ogletree is one that comes to mind when watching the Michigan commitment perform." – Chad Simmons, Rivals.com Southeast Recruiting Analyst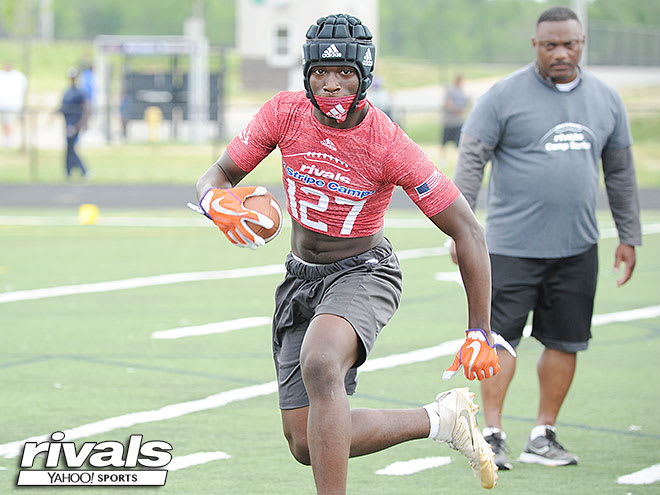 "Despite playing quarterback for his high school team, the future wide receiver had one of the best seasons of any player in the Rivals100. He's so dangerous with the ball in his hand and has carried his team to some huge victories this season. The Clemson commit is playing in two all-star games over the next month and will have even more opportunities to prove that he should be even higher in the rankings." – Wommack

"Martin is a do-it-all running back. He will be able to run the ball between the tackles, on the perimeter and catch passes out of the backfield on the next level. He had 2,900 all-purpose yards and 35 touchdowns as a senior while averaging 11.2 yards per rush. He has hands like a receiver and a nice burst when he touches the football." – Simmons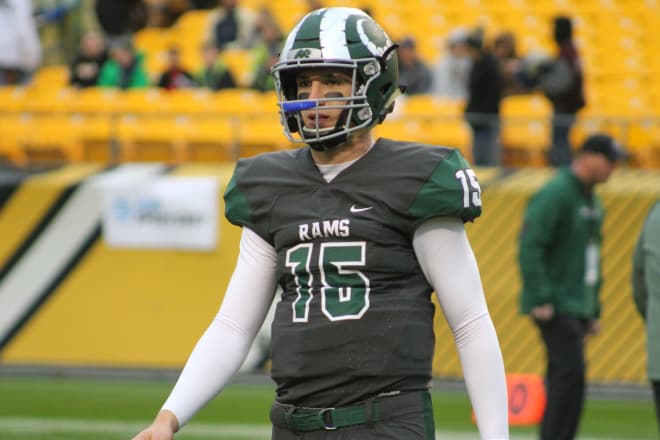 "The Notre Dame faithful are very excited about Jurkovec and for good reason. He has put in a lot of work to tighten up his throwing motion and it shows. He's been very accurate this season and is making great decisions with the ball. Jurkovec's improved downfield accuracy combined with his impressive mobility make him one of the best dual-threat quarterbacks in the country." – Adam Friedman, Rivals.com Mid-Atlantic Recruiting Analyst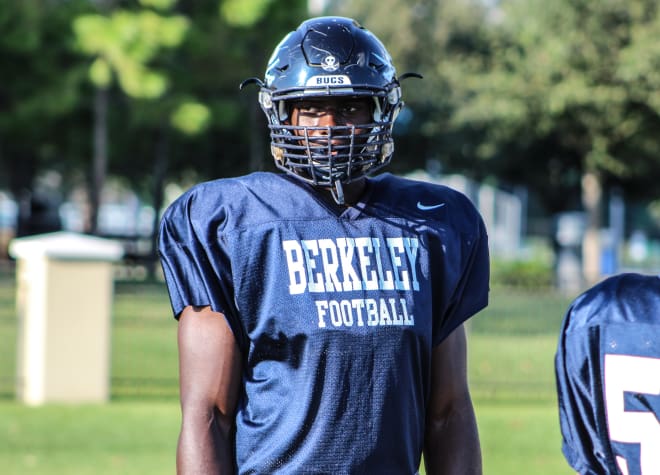 "Petit-Frere has one of the best frames in the country and continues to add muscle. He carries no bad weight and his length combined with his light feet make him special. Florida, Notre Dame and Michigan are among those in the hunt to land his commitment." – Rob Cassidy, Rivals.com Florida Recruiting Analyst
"What I like most about Kaho's game is his ability to do everything well and to simply take over games at linebacker. He has excellent vision to read the quarterback to pick off passes, phenomenal timing on his blitzes, he does a great job attacking the ball carrier and his athleticism is off the charts. The offense has a tough time blocking him because he's super physical, too, so he can shed blocks and make plays. Alabama, USC and many others are involved with Kaho, who remains committed to BYU." – Gorney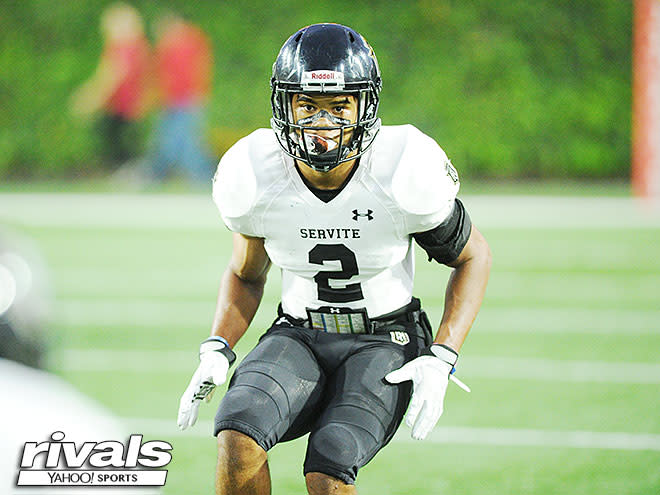 "Irvin was impressive during the 7-on-7 season but I wanted to see him in pads before shooting him up the rankings. Once I saw him in a real game, there was no question he had proven to be one of the best defensive backs in the West. Irvin is long, rangy and athletic. He's someone who is excellent in coverage or coming up and making big tackles. His length really helps track players sideline to sideline to make plays and he's also an asset on offense and special teams. Michigan, Notre Dame, USC, Utah and Washington round out his top five." – Gorney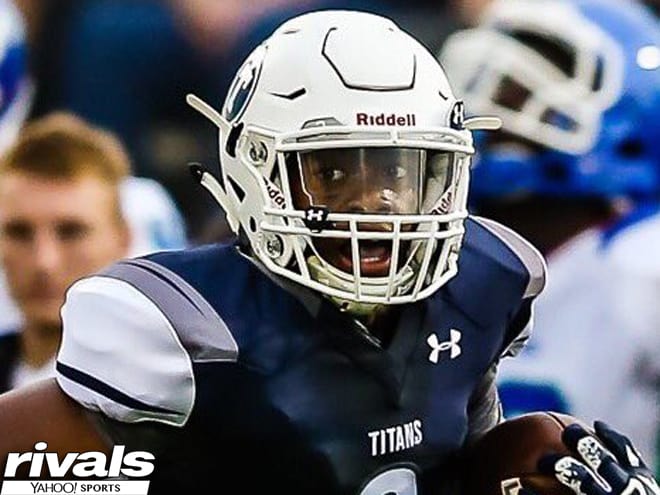 "This was our first new evaluation of Mario since his junior season and a couple things were evident. First is that the sense we had after junior film that cornerback was his better position was affirmed and enhanced. Second is that his progression surpassed even our lofty expectations, and this bump reflects that. Goodrich recently decommitted from Nebraska and has opened up his process." – Josh Helmholdt, Rivals.com Midwest Recruiting Analyst
SLIDERS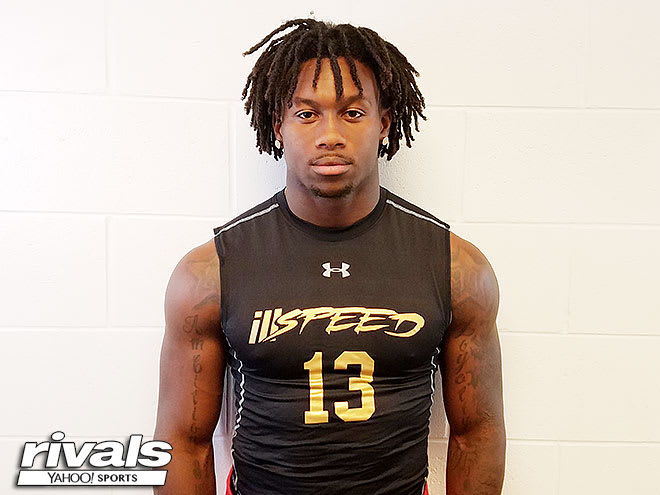 "Snead's size and acceleration are still special and he's a Rivals100 prospect for a reason. That said, the Ohio State commit goes down too easily at times and has trouble picking up yards after contact against teams that boast college-bound defenders. Still considered one of the top players in the country, Snead will undoubtedly be an effective college player, but he'll need to get stronger in the lower body before he's ready to dominate in the Big Ten." – Cassidy
"Emerson is still working to come back from an injury he suffered in the offseason and it caused him to miss his entire senior season. While he dropped in the numerical rankings his Rivals Rating stayed the same and we still consider him a player with a bright future. It remains to be determined as to whether the Tennessee commit will participate in this year's U.S. Army Bowl." – Wommack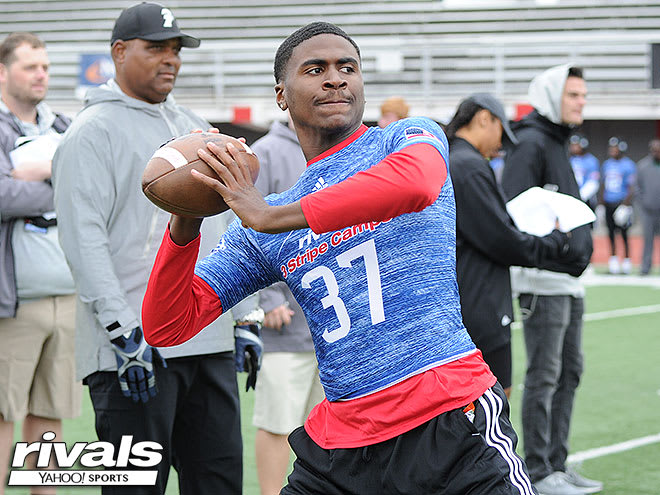 "Another player who suffered a devastating injury that caused him to miss his nearly his entire senior season, Rogers slipped in the rankings over those concerns. Should he be able to return to full health, which is the current prognosis, he will have no problems living up to his Rivals100 ranking once he arrives at TCU." – Wommack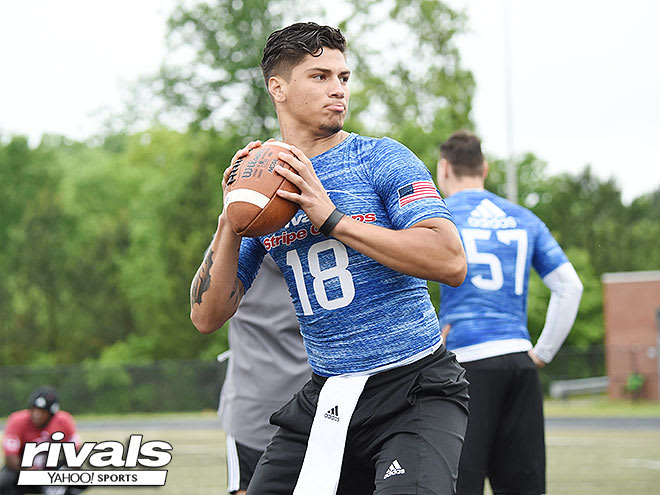 "Against good competition this season, Corral was not at his best. I saw him throw four interceptions in a loss to Mission Viejo and then after serving a suspension early against Gardena Serra, he came in and made some mistakes as well in another close loss. Corral has incredible tools as a quarterback, a live arm and tremendous athleticism to escape pressure and make plays, but he takes too many chances and doesn't take care of the ball well enough. He remains committed to Florida but Alabama and others remain interested." – Gorney