Rivals100 Five-Star Challenge: Three storylines for Texas A&M fans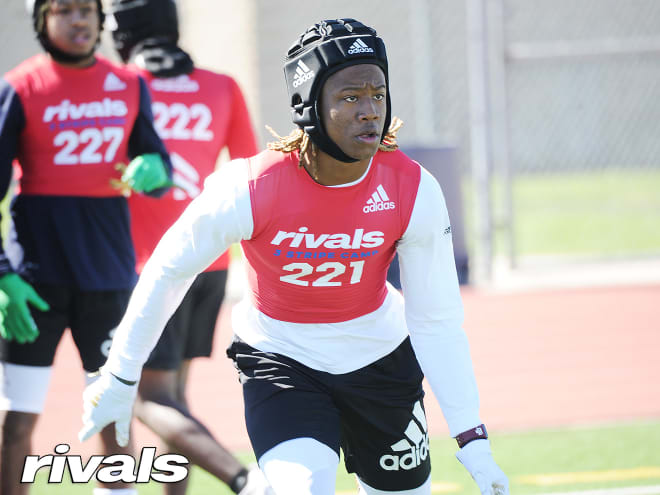 MORE: Auburn storylines | Florida storylines | Georgia storylines | SEC team recruiting rankings
The 2019 Rivals100 Five-Star Challenge presented by adidas is rapidly approaching. Top prospects from the 2020 and 2021 classes will flock to Atlanta to put their skills to the test against elite competition from all across the country.
Texas A&M fans should have a serious interest in challenges taking place inside Mercedes-Benz Stadium on June 25. Here are three storylines worth following:
1. Another opportunity to evaluate elite DB, WR commitments
Troy Omeire, Jaylon Jones and Muhsin Muhammad are three of the bigger names expected in Mercedes-Benz Stadium later this month and all are early commitments for the Aggies in 2020. Both receivers and Jones will have a chance to flaunt the improvements they made during spring football and offseason workouts against some of the best competition in America.
Jones was a huge riser in the Rivals250 after piecing together a great junior season and is on the cusp of entering the Rivals100. During the Rivals 3 Stripe Camp presented by adidas in Houston camp, the four-star cornerback showed off how fluid he is and his ballhawking abilities. Now, he'll have a chance to go toe-to-toe with plenty of elite wide receivers in Atlanta, including his future teammate Omeire, who committed to Texas A&M on his official visit to open June.
Omeire is a big, physical wide receiver that has a future in the NFL. He was a colossal in-state add for the Aggies, especially to open the summer, in a neck-and-neck battle with the Longhorns.
Muhammad also made a splash in June by committing to the Aggies, giving Jimbo Fisher's program an outstanding three-deep punch at wide receiver along with newly minted five-star Demond Demas. Muhammad is ranked No. 108 nationally and will face stiff secondary competition with the opportunity to improve his spot and possibly crack the Rivals100.
2. Is there a future Texas A&M defensive back in attendance?
There will be a bevy of talented cornerbacks and safeties in A-Town, several of whom sit high on Texas A&M's board for the 2020 and 2021 classes. That list begins with four-star Texas prospects such as Joshua Eaton and Xavion Alford, in addition to Rivals100 cornerback Tony Grimes in the 2021 class.
Eaton is a target at cornerback while Alford is a top option to plug in at safety. Eaton and Alford made a string of visits to Aggieland throughout the spring and both have Texas A&M in their lead groups. Both are expected to take official visits to campus in the fall and have multiple connections to the program. Grimes took in a game at Texas A&M last fall and it remains a top option for the soon-to-be junior. He's one of the best players overall in 2021.
3. A closer look at two priority 2021 offensive linemen
Two of Texas A&M's biggest targets — both literally and figuratively — for the 2021 class live just hours away from campus in Katy, Texas, and both were impressive at the Rivals Camp in Houston back in February. Hayden Conner and and Bryce Foster have been regular visitors in College Station and both have the Aggies in their lead group ahead of their junior seasons.
Conner, a tackle, and Foster, a guard, play next to each other on the Katy Taylor offensive line, which is a scary sight for opposing defensive linemen. They dominated the competition at the Rivals Camp in Houston and now they'll have an opportunity to test themselves against the best in the 2020 class. Texas A&M fans might want to keep a close eye on both of these linemen.