Rivals100 Five-Star Challenge: Three storylines for Florida fans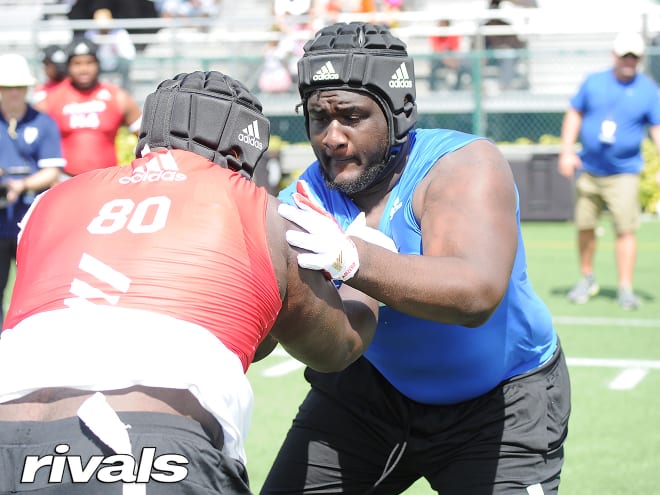 The 2019 Rivals100 Five-Star Challenge presented by adidas is rapidly approaching. Top prospects from the 2020 and 2021 classes will use the event to put their skills to the test against elite competition from across the country.
The camp will be of interest to Florida fans, who should follow the three storylines listed below when things get under way in Atlanta.
1. Florida has two commits headed to Mercedes-Benz Stadium
Offensive lineman Jovens Janvier and defensive lineman Gervon Dexter will represent the Gators' 2020 recruiting class in Atlanta. And while Dexter is the higher ranked of the two, Janvier's performance may be of more interest to UF fans.
The recent Florida pledge carries some bad weight and doesn't encounter elite competition at the high school level. That said, the four-star guard has been a force at camps for the last two years. He's yet to run up against truly national competition, though, so what takes place at the Five-Star Challenge will tell us a lot about how much development he needs. The four-star prospect is extremely agile for a 320-pounder and could use the stage to surprise some people that aren't wow'd by his physical makeup.
2. The pursuit of Avante Williams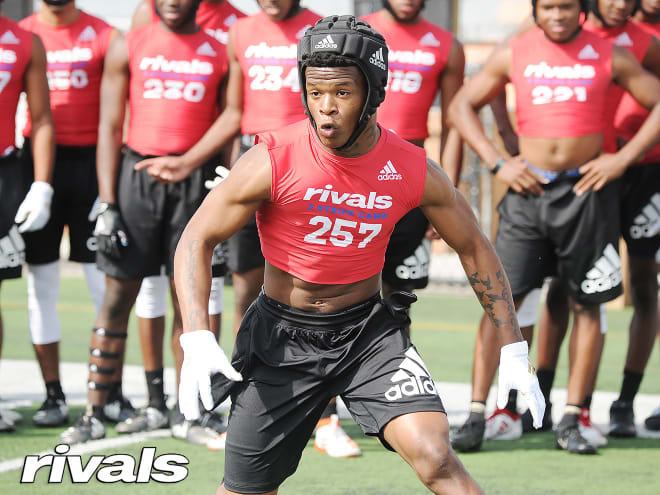 Florida remains a player for Rivals100 defensive back Avante Williams, an Oregon commit who will attend the camp. Not only will Williams provide an update on where things stand with the Ducks and the Gators, but the event will provide an opportunity for the UF commits in attendance to sell the touted prospect on Gainesville.

Despite his standing as an Oregon commit, Williams is considering a list of other schools. And while said list includes a handful of programs, most think the Gators are the biggest threat to steal his letter of intent come signing day.
3. The national perception of Dan Mullen's program
Florida is coming off an impressive 10-3 season and currently boasts a top-10 recruiting class. UF went through a bit of a stutter step on the recruiting trail in the wake of freshman Chris Steele's decision to leave the program months after signing, but that doesn't seem to have had a lasting effect on Mullen and company.
The Five-Star Challenge will provide an opportunity to figure out exactly how the situation in Gainesville is viewed by to- prospects outside of Florida. When UF is at its best, it is a major national brand that appeals to prospects coast to coast.