Rivals100 Five-Star Challenge: The QB report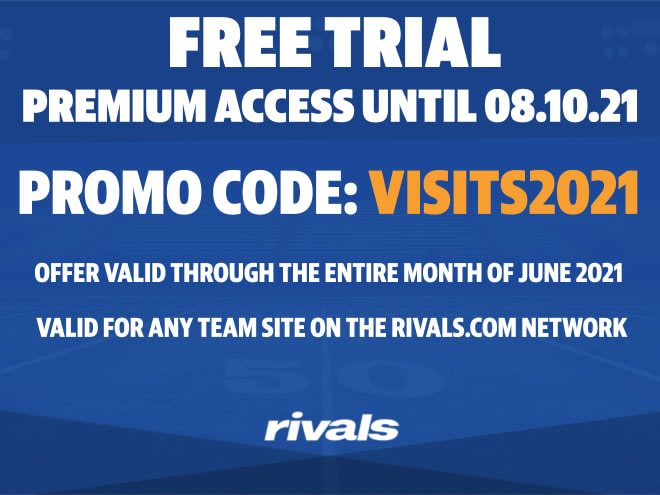 1. ROCCO BECHT
After a second straight Rivals Camp MVP win, Rocco Becht is in line for a stock bump when the rankings are next updated. The Iowa State commit was consistently excellent throughout the competition, emerging early as the group's top thrower and never letting off the gas.
Becht has a quick, efficient and repeatable delivery that produces a consistent football on every throw. He throws with excellent velocity, and does not give anything away from an accuracy standpoint either. Beyond his physical tools, Becht also displays natural leadership characteristics. He set the tone for his position at the Miami Rivals Camp in April, and again at last week's Five-Star Challenge.
*****
2. DANTE MOORE
After a slow start, Detroit class of 2023 quarterback Dante Moore finished strong and was throwing as well as any of the quarterbacks by day's end. It took the four-star a little time to find his groove in the early portion of Thursday's competition. A two-year starter who led Martin Luther King to a state title his freshman year, Moore is at his best when the pressure is greatest. The one-on-one session was the most intense portion of the camp and that was when Moore was most impressive.
His recruitment is hotly contested, with local schools Michigan, Michigan State and Notre Dame fighting national contenders Auburn, Florida State and Oregon.
*****
3. JC FRENCH
Georgia's J.C. French was arguably the most technically sound of all the quarterbacks in the Five-Star Challenge. Currently uncommitted with offers from Liberty, Virginia Tech and Wake Forest, French has obviously had years of quarterback coaching.
His footwork is clean and efficient, he carries the football in an ideal position and has a nice, high release point. French's delivery is a little long, but for the most part he spun a good, consistent football. During one-on-one sessions he proved to be decisive with the football and threw with good timing.
*****
4. CADE KLUBNIK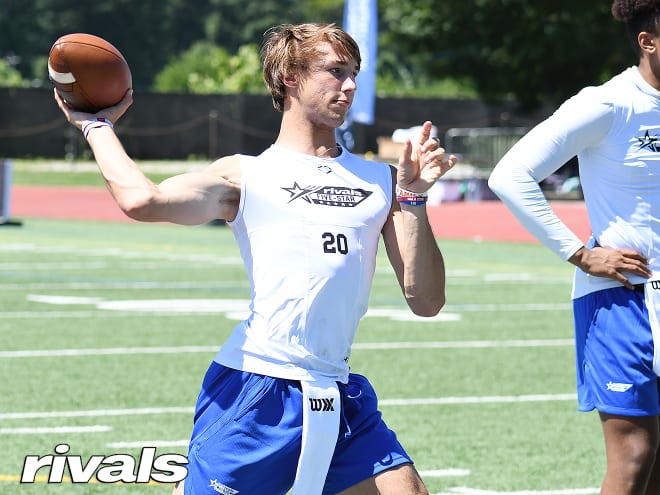 It was an up-and-down day for Clemson commit Cade Klubnik, who is still working his way back from a shoulder injury suffered at the end of his junior season. On basic dropbacks where he was throwing to a stationary target, no one looked better than Klubnik.
However, when additional layers of difficulty were added to the equation, there were inconsistent results. During one-on-ones Klubnik had trouble putting too much or too little air on his passes, which impacted the timing of when the football arrived at his receiver. The talent was evident, just not as polished as we expect he will be by mid-season.
*****
5. JADYN DAVIS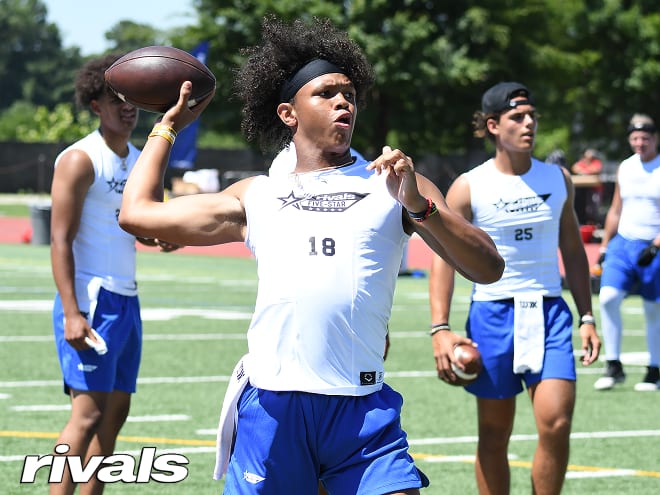 It had to be intimidating for class of 2024 Jadyn Davis to walk into the Five-Star Challenge and go head-to-head with top upperclassmen. But if the South Carolina freshman was nervous, he did not let it show.
From the start, Davis looked comfortable and never rushed his throws. He has a natural, fluid motion and easy power in his arm. Davis also showed he can spot his deep ball well, dropping two passes in the deep net during the passing competition and just missing with the other two.
Offers have already come in from Alabama, Georgia, Oregon, Penn State, South Carolina and Tennessee.