MVPs of Rivals Underclassmen Challenge
ATLANTA – The top class of 2023, 2024 and even 2025 prospects from around the country descended on Atlanta on Friday for the Rivals Underclassmen Challenge. Nearly 150 competitors from as far away as California and Hawaii competed, and the best at each position were crowned at day's end.
Here is a breakdown of each positional MVP.
MORE UNDERCLASSMEN CHALLENGE: Thoughts from Atlanta
*****
*****
QUARTERBACK – KAMARI MCCLELLAN
The quarterback group featured some young, promising arms, but the most consistently excellent performer throughout the day was Kamari McClellan, a class of 2024 prospect from Oxford, Ala.
Auburn, Florida State and Georgia Tech have already extended scholarship offers to McClellan, so he came into the event with some early hype. His performance proved that hype is warranted, as McClellan showed a clean, natural motion and put the football on the money throw after throw.
*****
RUNNING BACK – KALEB JACKSON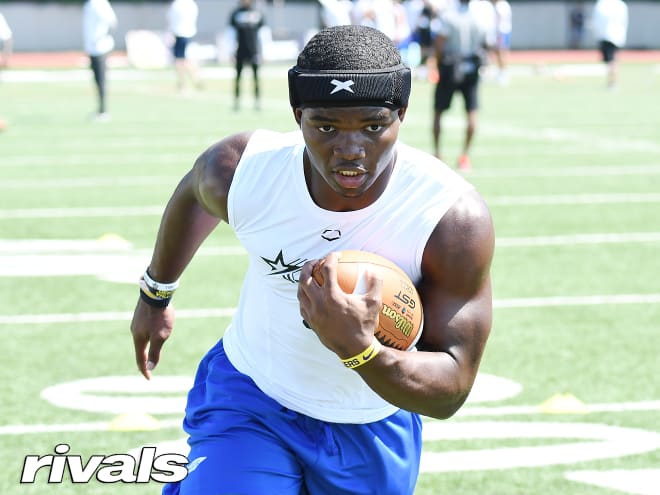 Camp settings are not always the right fit for muscled up running backs such as Kaleb Jackson but the 2023 standout from Baton Rouge (La.) Liberty Magnet showed off elusiveness and impressive speed to win the running back MVP award.
During the cat-and-mouse drill against linebackers, Jackson put the moves on, stopped on a dime or used a burst of speed to get around defenders. In one-on-ones he made some impressive catches and created separation.
Baylor, Florida State, Ole Miss and others are involved early on.
*****
RECEIVERS – JAMES MADISON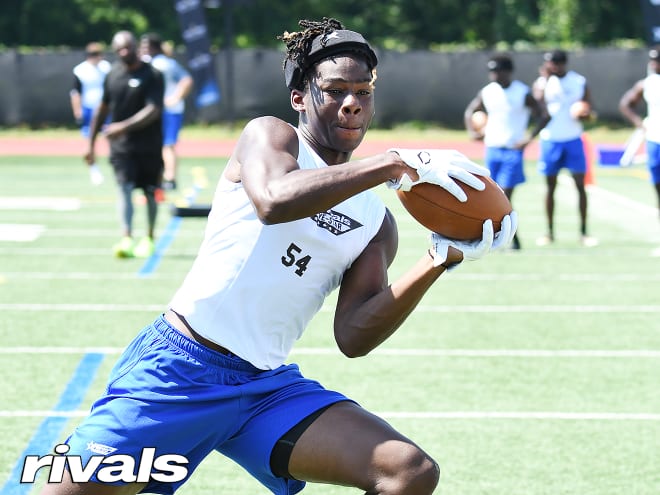 James Madison wowed us at the Miami Rivals Camp earlier this year and he dominated the competition again in Atlanta. He is a huge target for quarterbacks and he has the speed to be a serious deep threat. Defensive backs didn't try to jam Madison too often because he was so much bigger and stronger than them but they had a really difficult time keeping Madison from catching everything underneath.
Madison really impressed with his crisp route-running skills and his ability to give quarterbacks an easy target, even in tight coverage.
Florida State, Miami, Penn State, South Carolina, Tennessee and a few others have already offered this impressive 2024 receiver, but many more offers will be coming his way as his career progresses.
*****
OFFENSIVE LINE – IAPANI LALOULU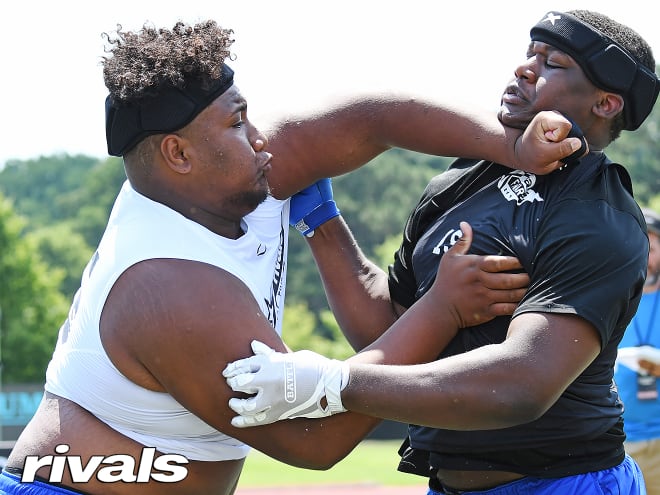 There were so many outstanding offensive linemen at the event that this award could have gone to at least five players without an argument. But Iapani Laloulu was just so dominant at left guard during one-on-ones that he edged out Madden Sanker, Miles McVay, Logan Reichert and others.
The massive 6-foot-2, 357-pound prospect manhandled everyone he went up against, completely controlled their movement and often threw them to the ground like a rag doll. It looked effortless.
Oregon and Hawaii are involved, but Laloulu should have double-digit offers easily.
*****
DEFENSIVE LINE – DAVID STONE
David Stone looks a little bigger every time we see him and he had an excellent showing on Friday, mixing up inside and outside moves, speed and power, a nice push-pull move. The 2024 prospect from Del City, Okla., can stun offensive linemen with quick hands or a spin move to get to the quarterback.
Oklahoma is a big-time offer for Stone and it came through recently but Texas A&M and others are also involved.
*****
LINEBACKER – SIALE ESERA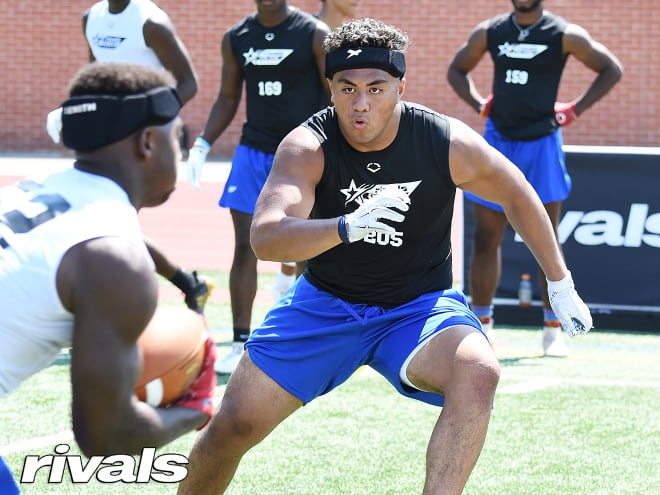 Utah linebacker Siale Esera earned his invitation to the Rivals Underclassmen Challenge by winning position MVP honors at the Los Angeles Rivals Camp. He validated that win by taking home MVP honors again at Friday's Underclassmen Challenge.
The linebacker group boasted a talented cast of contenders, but the 6-foot-3 and 260-pound Esera has a unique blend of size and athleticism for the position that is reminiscent of another recent Utah prep linebacker, Noah Sewell. Esera was outstanding when asked to track down running backs in space, rush the quarterback and drop into coverage.
He holds early offers from Michigan, Oregon, Stanford and USC.
*****
DEFENSIVE BACK – JUSTYN RHETT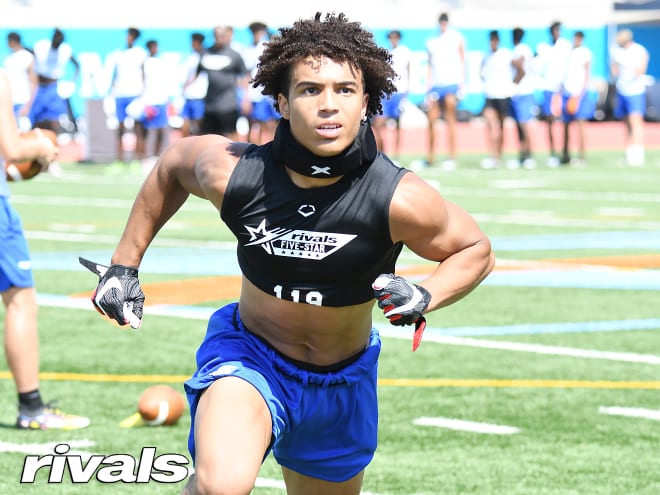 Justyn Rhett was one of the bigger, more physical defensive backs and he did a nice job of not holding receivers. Rhett made it very difficult for receivers to give quarterbacks easy passes because he didn't allow them to create separation. He mostly kept receivers in front of him and did a nice job of breaking on short and intermediate passes.
Georgia, Notre Dame, USC and many others are coming after Rhett.