Rivals Underclassmen Challenge: Best of the WRs/DBs
ATLANTA - The Rivals Underclassmen Challenge featured no shortage of talent at wide receiver or defensive back. Plenty of high-level players and prospects competed on Friday and showed out in the heat of Atlanta. Here is a look at who caught our attention during the loaded event.
WR WINSTON WATKINS JR.
Winston Watkins Jr. stole the show at Rivals Underclassmen Challenge. From wearing the Clemson gloves to impressing in the slot and out wide, Watkins turned heads from start to finish on Friday in Atlanta. It is difficult to believe that Watkins is only entering his sophomore season in high school, as he already looks extremely polished running routes and creating separation.
*****
DB KHRISTIAN DUNAR-HAWKINS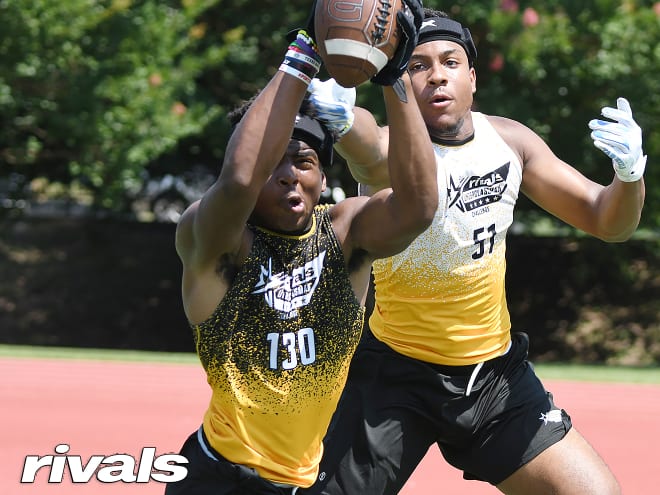 Khristian Dunbar-Hawkins took home DB MVP honors over a talented group of defensive backs on Friday. The Bellflower (Calif.) St. John Bosco standout consistently showcased his impressive coverage ability and strong ball skills against the wide receivers group. He deflected multiple passes, was sticky in coverage and proved why he is one of the top talents at his position in the 2024 recruiting cycle.
*****
WR RONNIE ROYAL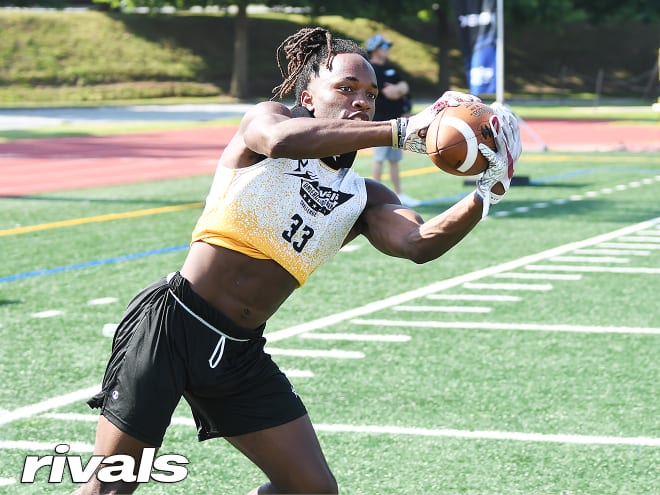 Ronnie Royal is listed as a running back. but he turned heads as a wide receiver at the Underclassmen Challenge. The Gulf Shores (Ala.) prospect has been on FBS radars since eighth grade thanks to his playmaking ability, which he put on full display in Atlanta. Royal is a matchup nightmare on offense, as he is a savvy route runner that creates separation and shows off ball skills in traffic.
*****
DB MARIO BUFORD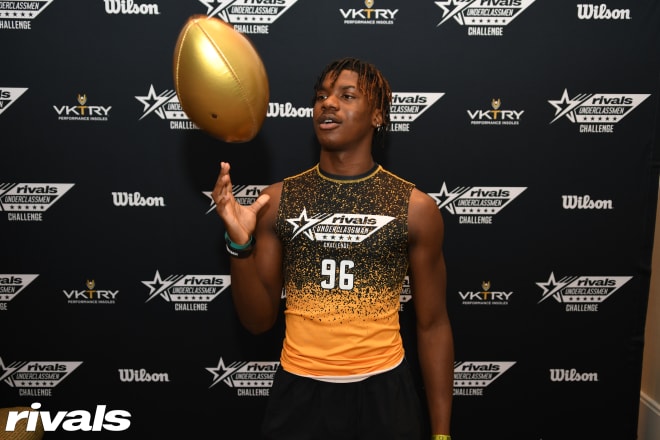 Mario Buford played with a ton of confidence on Friday. He was always in front of the line for reps and was not afraid to trash talk the receiver lined up across from him. Buford has emerged as a talented DB prospect at Dallas-Fort Worth Metroplex powerhouse DeSoto. He showed fluid hips, played the ball in the air well, and made it difficult on receivers to haul in passes. His older brother, Marques, currently plays at Nebraska, which has the Huskers as a serious factor in his early recruitment.
*****
WR NOREEL WHITE
Noreel White came to Atlanta with something to prove. White explained that he believes he is a top receiver in his class, and he did a ton to show his case on Friday. White is a physical wideout that loves to stretch the field vertically. He used his frame to create passing windows for the quarterback and made multiple grabs in traffic during the Rivals Underclassmen Challenge.
*****
DB EARL KULP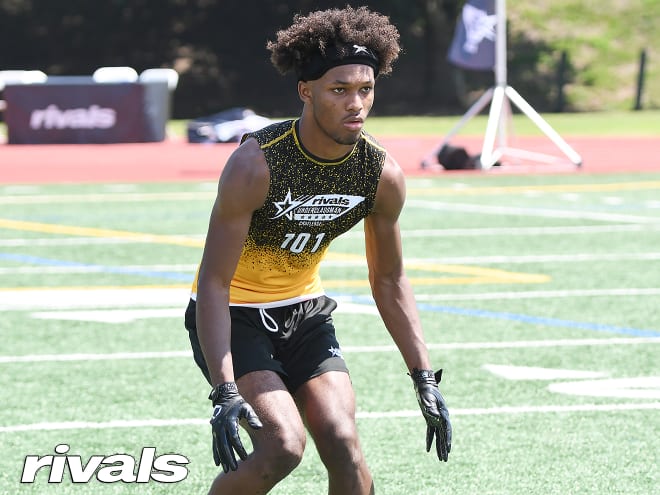 Earl Kulp made a strong case to be DB MVP on Friday. The talented prospect out of power Ft. Lauderdale (Fla.) St. Thomas Aquinas shadowed receivers in coverage, made plays on the ball, and displayed his overall talent and upside in the secondary. Kulp features a great frame with ideal length, projecting him favorably to the next level.
*****
WR JORDAN ANDERSON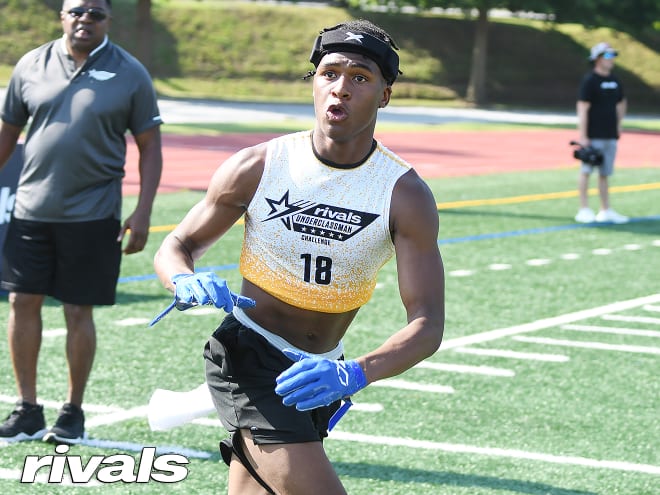 Long Beach (Calif.) Millikan playmaker Jordan Anderson made a ton of noise at the Rivals Underclassmen Challenge. Anderson is a vocal player that backs up his talk on the field, winning several reps throughout the day on Friday. Anderson has some swagger to him and that was evident. He impressed in a strong crop of pass catchers.
*****
WR KYAN BERRY-JOHNSON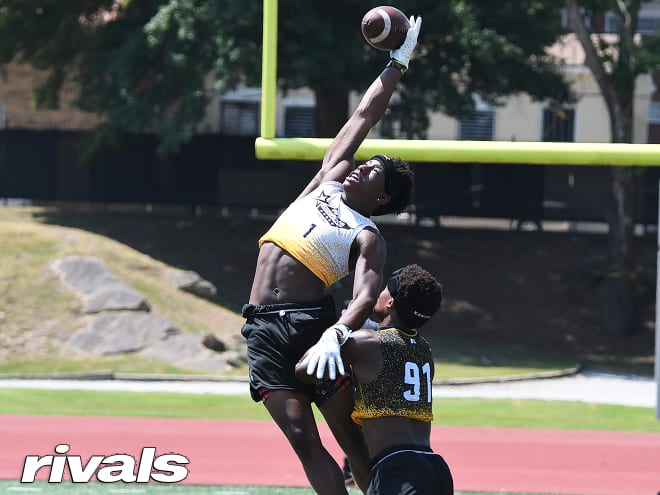 Bolingbrook (Ill.) wideout Kyan Berry-Johnson made a big impression in Atlanta. The Midwest pass catcher is a little under the radar at this moment -- Houston and UConn being among the early offers -- but he had a strong performance during the Rivals Underclassmen Challenge. Berry-Johnson is a shifty player that made an impressive one-handed grab in 1-on-1s. The stock is going up for the Illinois standout.
*****
DB BOO CARTER
Boo Carter does it all at Chattanooga (Tenn.) Christian School. The four-star 2024 athlete excels at running back and defensive back on the high school level. On Friday at the Underclassmen Challenge, Carter was grouped with the DBs. He showed off his versatility and coverage skills in the back-end, as he challenged receivers throughout the event.
*****
TE BEAR TENNEY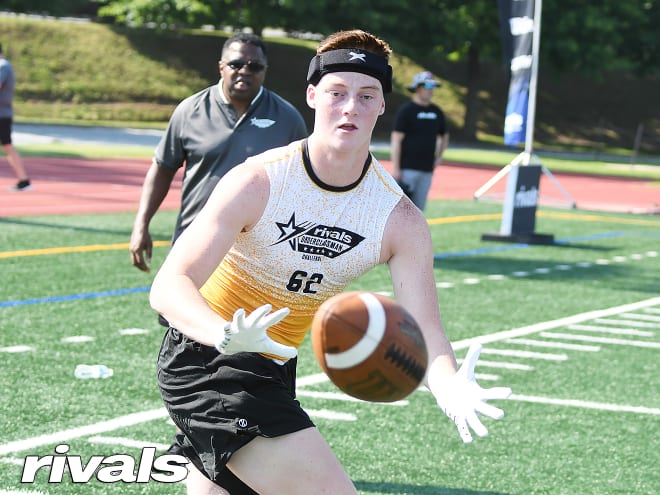 Bear Tenney isn't a wide receiver, but he was among the best pass catchers at the Rivals Underclassmen Challenge. Tenney possesses a great frame at 6-foot-5 and 220 pounds, and he used his size to his advantage on Friday. He displayed tremendous hands and a large catch radius. The Chandler (Ariz.) Hamilton tight end is high on Georgia early.