Rivals Rankings Week: Who has the best chance at a fifth star?
RIVALS CAMP SERIES STANDOUTS: QB | RB | WR | OL | DL | LB | DB
Rankings are very fluid, and there will be a lot of movers up and down the rankings through mid-January when the 2020 rankings are completed. There were numerous guys who made big moves this cycle and three are now pushing for that fifth star. We take a look at three that could take that next step in the next update.
Rivals Rankings Week
Monday: Top 10 revealed | Who could break into final top 10? | Who is No. 1 TE?
Tuesday: Updated Rivals100 revealed | New five-stars | Mind of Mike
Wednesday: Updated Rivals250 revealed
Thursday: New offensive position rankings revealed
Friday: New defensive position rankings revealed
Saturday: Team rankings breakdown
Sunday: New state rankings revealed
ADAM GORNEY, WEST/NATIONAL RECRUITING ANALYST
Sewell is 6-foot-1 and about 260 pounds, which might give some pause when considering him for five-star status - that he's just too massive - but the Orem, Utah, linebacker moves so well for his size it's shocking to see in person. And then in games - where he's used at running back as well because of his athletic ability - Sewell can cover ground like someone 50 pounds lighter, track players sideline to sideline or play downhill in the hole and deliver a devastating hit.

There have really been only four five-star linebackers who came even close to his size in high school and they've actually all been successful in Michigan's Brandon Graham and LaMarr Woodley, Alabama's Reuben Foster and the player who most resembles the way Sewell plays, USC's Rey Maualuga. All four of those players were either first- or second-round NFL Draft selections, so don't fear Sewell's size. Embrace it.

CHAD SIMMONS, SOUTHEAST RECRUITING ANALYST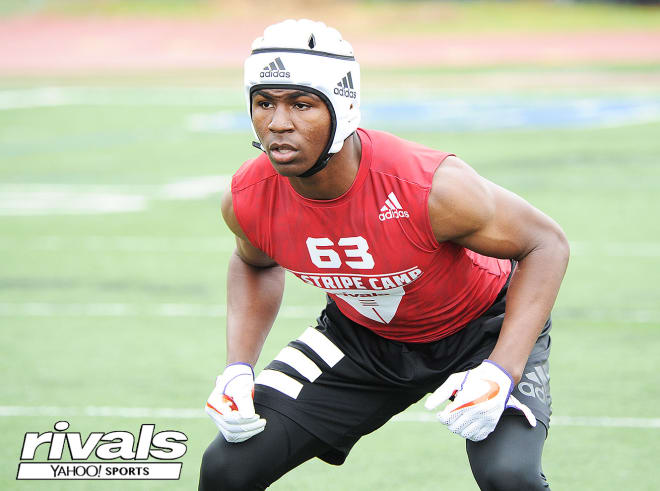 Robinson has continued to mature as a player and he is really coming into his own. He is a true edge rush guy, which is position with real value in today's game. He has great length, he continues to fill out his frame, he can close on the quarterback and he is starting to play with a high level of confidence. He has played safety, linebacker and defensive end in high school, but he has really started to setting in as that hybrid who can play with his hand in the dirt or standing up.

Alabama, Auburn, LSU, Nebraska and Tennessee are some of the programs in pursuit of Robinson, and with his size, his skill-set and his upside, he is a name to watch as we progress in the 2020 rankings.
WOODY WOMMACK, SOUTHEAST RECRUITING ANALYST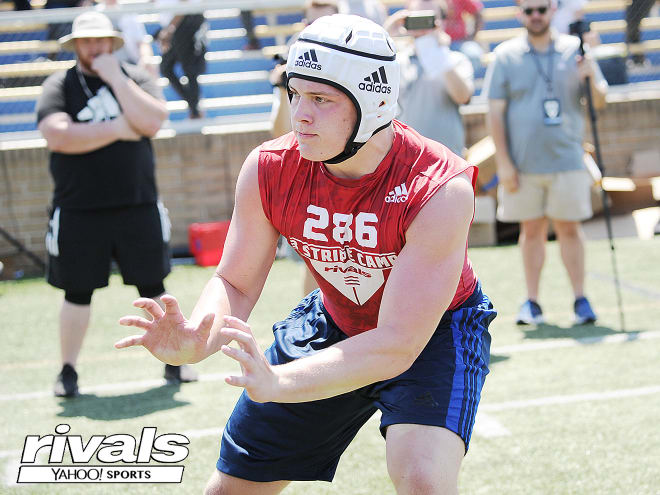 Parks is a guy we have known that was under ranked for a while and his showing at the Rivals 3 Stripe Camp presented by adidas in Cincinnati only hammered that point home further. He was flat out dominant and he plays with a mean streak that is perfect for an offensive linemen.

What makes him a candidate to become a potential five-star down the road is his physical ceiling. He's already handling high-level competition with ease, but with his length and frame has the potential to get even stronger and more physical down the road. How he does at the Rivals100 Five-Star Challenge presented by adidas will tell a lot, especially because his week-in, week-out competition on Friday nights isn't the same as some of the other top offensive linemen in the class.