Rivals Rankings Week: Who will finish in the final top 10?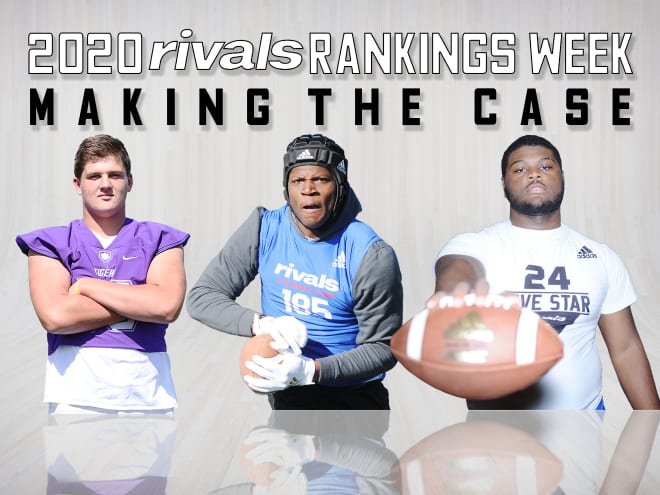 RIVALS CAMP SERIES STANDOUTS: QB | RB | WR | OL | DL | LB | DB
The new top 10 of the Rivals100 has been released and the entire Rivals100 will be rolled out Tuesday with more rankings throughout the rest of the week.
Below, three Rivals.com analysts offer their thoughts on which prospect currently outside the top 10 will make a significant jump into that range before the final rankings cycle leading up to National Signing Day in February.
Rivals Rankings Week
Monday: Top 10 revealed
Tuesday: Updated Rivals100 revealed
Wednesday: Updated Rivals250 revealed
Thursday: New offensive position rankings revealed
Friday: New defensive position rankings revealed
Saturday: Team rankings breakdown
Sunday: New state rankings revealed
ADAM GORNEY, WEST/NATIONAL ANALYST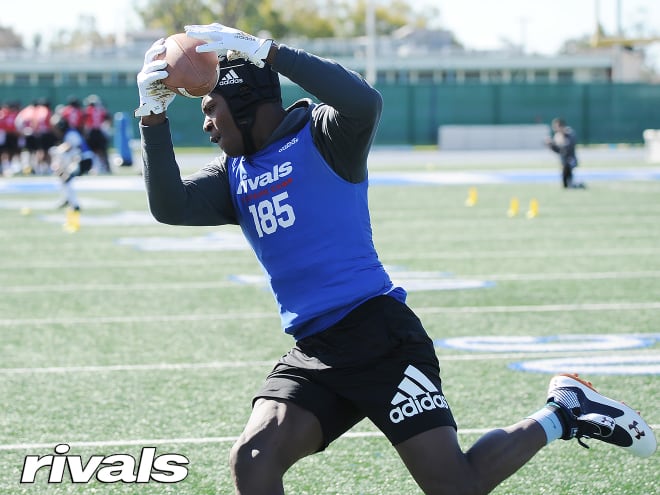 Ranking tight ends in the top 10 is difficult to do because it's not a premium position, but five-star Darnell Washington is such a rare and unique athlete that after the entire team of analysts sees him at the Rivals100 Five-Star Challenge presented by adidas this summer it's going to be tough to keep him lower on the list. I understand the trepidation about ranking a tight end that high, but Washington is incredibly gifted as a pass-catcher, he's impossible to defend because of his size and projecting him out four or five years, NFL teams are going to love the mix of his athleticism and his playmaking ability. After the summer, I could easily see a case to be made that Washington should be considered among the top 10 players in this class.
JOSH HELMHOLDT, MIDWEST ANALYST
Kentucky plans to use five-star Justin Rogers on the defensive side of the football. Rogers prefers that position as well, and he worked out there at the Future 50 event in Orlando this past winter. When I saw Rogers this past season he was playing primarily linebacker and end on the defensive side of the football.

When Rogers rose into the top 10 during the last update it was as an offensive guard. At this point we have more to evaluate Rogers from, and thus are stronger in our opinion, of him as an offensive lineman than we are on the defensive line, but what we have seen of Rogers in that role and the way his skill set projects to the defensive tackle position, our opinion is still awfully high and he remains very close to that top 10 territory.

Rogers announced his commitment to Kentucky on May 20 over Georgia, Tennessee and others.
CHAD SIMMONS, SOUTHEAST ANALYST
Tate Ratledge plays offensive tackle, a premiere position, and he has developed into one of the best at his position in the country. The only real questions around Ratledge is the competition he plays against. But, he does what he should do, and dominates each week. He plays with an edge most don't play with and he is looking to finish every block. The Georgia commit has made a strong case to be considered one of the top overall prospects in the 2020 class. Every time he is seen, he impresses and his stock continues to rise.