Rivals Rankings Week: Which position group is strongest in the 2025 class?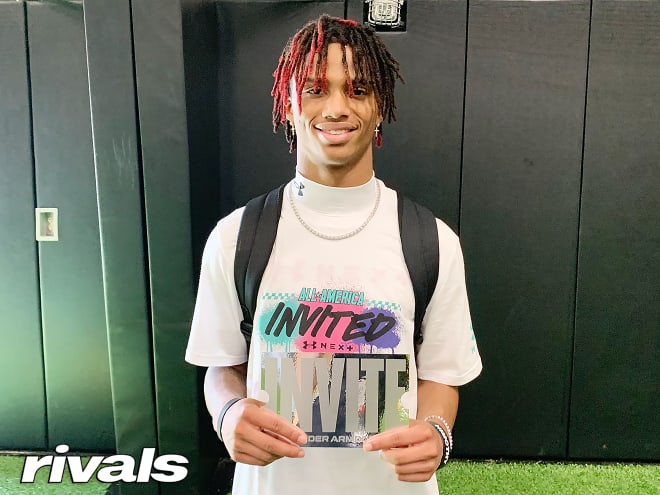 There are a lot of impressive players in this 2025 recruiting class but each year there tends to be a position or two that look stronger than the rest. The Rivals national analysts – Clint Cosgrove, Adam Friedman, Adam Gorney, Nick Harris and Ryan Wright – give their takes on which position will be the best in this class.
COSGROVE'S TAKE: Receiver
Quarterback, linebacker and defensive end all look strong early on and the offensive line tends to be a position group that heats up a little later. That being said, I am going to go with the position that appears to have already emerged as the strongest and that is the wide receiver group. There is just so much talent from top to bottom and we already have 44 receivers in the Rivals250 compared to 36 such recruits in the 2023 class and 31 currently in the 2024 class.
There are so many receivers who could compete for the top spot which will make the position group interesting to follow as well. Alabama commit Ryan Williams, Colorado commit Winston Watkins Jr., Dakorien Moore, Caleb Cunningham, Talyn Taylor and Cameron Sparks are just a few of the many prospects who could push for the top overall spot when it is all said and done.
*****  
FRIEDMAN'S TAKE: Defensive Line
Defensive backs and receivers have the most players in the top 100 right now, but it wouldn't be shocking to see the defensive line overtake the other two positions and become strongest group in this class. There are so many high potential prospects, especially at the top of the rankings on the defensive line that it's hard to overlook how dominant these players could be at the next level. Elijah Griffin at No. 1 overall followed by, impressive talents like Zahir Mathis, Andrew Maddox, Iose Epenesa, Armondo Blount, Zion Grady, Jerod Smith and D.J. Sanders are all in the top 25 right now. I'm not sure how many five stars will emerge yet in this class, but it wouldn't be shocking to see five or six defensive linemen end up with a five-star rating.
*****  
GORNEY'S TAKE: Receiver
I like this quarterback class and it will continue to evolve with a deeper group after we see more of them in person, and I also like the defensive end spot especially among the strong-side players but this collection of wide receivers could really be special and deep. Alabama commit Ryan Williams showed he was super special at the Under Armour Atlanta camp and Colorado pledge Winston Watkins could easily end up as the top receiver in the class, too. Not only is there high-end talent at the top but it's a deep group of playmakers of all different sizes whether as outside or slot guys.
*****  
HARRIS' TAKE: Receiver
Of all players in the top 50 of the Rivals250, nine are wide receivers making it easily the most of any position group. Granted, receiver prospects usually rise to the surface earlier in their careers based on early athletic traits or early production while other position groups can sometimes be more processual. However, this group of receivers in 2025 at the top is really strong. It starts up top with three in the top 10: Ryan Williams, Winston Watkins Jr. and Dakorien Moore. Each have the potential to finish as a five-star and each have already added a massive offer sheet to their name. Deeper into the top 50, talents such as Andrew Marsh and Jaime Ffrench have been mainstays on social media with eye-boggling grabs either during the fall season or on the 7-on-7 circuit. Both Marsh and Ffrench competed alongside each other last summer at an LSU camp where both players torched opponents in the 2023 and 2024 classes on their way to picking up offers from the Tigers. There are also freakishly athletic players in this receiver group such as Caleb Cunningham who already has some huge numbers posted in jumping events in track and field. All in all, this receiver group is showing early signs of backing up the early ranking with longevity as the cycle goes on with multiple talents with multiple skill sets across the country.
*****
WRIGHT'S TAKE: Receivers
The 2025 class is loaded at receiver with 45 players already recognized as four-star talents. Any of the top-five, Ryan Williams, Winston Watkins Jr., Dakorien Moore, Caleb Cunningham, or Talyn Taylor could end up with a fifth star when the summer camp circuit is completed.
Outside the top-five, the class is spilling over with next level game changers. Jamie Ffrench, Cameron Sparks, Josiah Abdullah, Jacorey Watson, Hardley Gilmore, Quanell X Farrakhan Jr., and Cortez Mills are just a few of the names that will be household names at the collegiate level.