Rivals Rankings Week: Five teams that should be pleased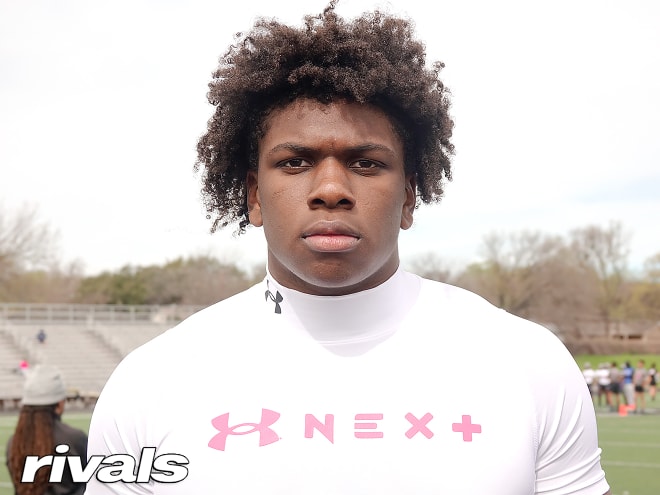 GEORGIA 
Not only is UGA leading the way in verbal commitments, but three of its targets rose in the rankings, with a fourth making the top 100. Micah Debose got a jump in the rankings, along with Justus Terry and Jadon Perlotte. He wasn't featured in the Rivals100 that was released in September, but Jabree Coleman jumped on the board at No. 73.
*****
MICHIGAN 
The Wolverines shocked recruiting diehards on Feb. 11 as they pulled Mantrez Walker out of the state of Georgia. Walker was not part of the original 100, but his play on the field in 2022 catapulted him into the four-star club. Another big early win for Michigan was landing cornerback Chris Ewald Jr. out of South Florida. Ewald remains one of the top players in the country and was ranked 33rd in the latest update.
*****
ALABAMA 
One of the biggest movers on the big board was receiver Ryan Williams. Hauling in passes from another '25 Bama target, KJ Lacey, Williams scorched 6A Alabama defenses for 1,641 yards off 88 receptions with 24 touchdowns. Williams moves from 43rd nationally to No. 5.
*****
COLORADO 
Having Winston Watkins on the board is a big boost for Colorado, and the impact goes beyond the team rankings. Watkins was the 11th-ranked player in the Rivals100 during the September release, and he jumped into the top 10 at No. 7 overall. Watkins is the highest-rated committed 2025 prospect, putting an early feather in the cap for head coach Deion Sanders and his staff as they make their mark in Boulder.
*****
OHIO STATE 
Ohio State's 2023 class finished fourth in the Rivals' team recruiting rankings and the '24 class is slotted 10th with four commitments. Getting a jump in 2025, the Buckeyes have the second-highest rated player in the class who is verbally committed in Jontae Gilbert. Gilbert is a do-everything defender out of Douglas High School in Atlanta and is the highest-rated corner in the Southeast.