Rivals Rankings Week: New 2021 DB rankings
*****
TEAMS WITH TOP COMMITS: Penn State, Ohio State, Minnesota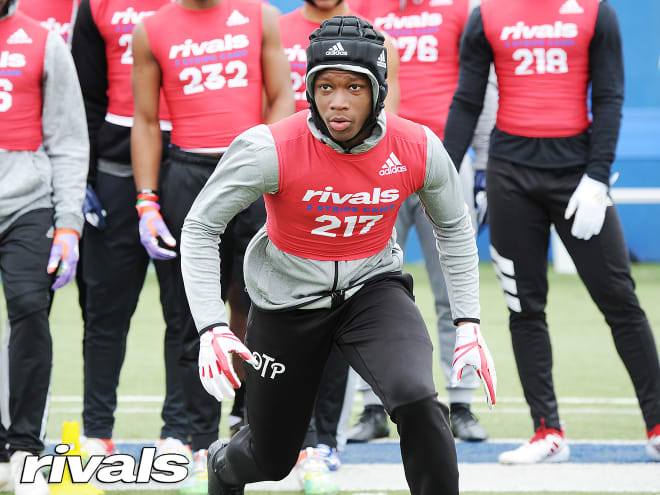 When it comes to defensive back recruiting, the Big Ten is on fire. Penn State, Ohio State and Minnesota have early commitments from some of the top cornerbacks and safeties in the country.
Michigan four-stars Jaylen Reed and Kalen King and Maryland four-star Zakee Wheatley headline the Nittany Lions' 2021 secondary haul. Ohio State's No. 1-ranked class features commitments from the nation's No. 2-ranked cornerback, Jakailin Johnson, in addition to Tennessee four-star Andre Turrentine and in-state cornerback Devonta Smith. Minnesota caught fire on the recruiting trail this spring and has a commitment from four-star cornerback Avante Dickerson and four-star safety Steven Ortiz to show for it. Three-star Georgia safety Darius Green recently committed as well.
More impressive: These Big Ten teams have a combined eight commitments from defensive backs thus far and the teams from Ohio, Pennsylvania and Minnesota hold verbals from prospects in Tennessee, Maryland, Michigan, Nebraska, Ohio, Arizona, Georgia and Missouri.
*****
TEAMS TO WATCH:  LSU, Georgia  
LSU and Georgia have a combined two defensive backs committed between the two SEC powers, and both teams have their eyes on some of the best uncommitted prospects in the country.
LSU has picked up some steam during quarantine recruiting and added a commitment from three-star Florida safety Dakota Mitchell. Expect the Tigers to eventually go on a run in-state and regionally. Four-stars Sage Ryan, Latrell McCutchin, Kaine Williams, JD Coffey, Ishmael Ibraheem and Hunter Washington are a few of the targets high on the Tigers' board and Williams — who hails from New Orleans — has LSU as a finalist with a decision expected on May 15.
Like LSU, Georgia is poised to go on a run in the secondary. David Daniel is the nation's No. 3-ranked safety, and the Dawgs are also trending with James Williams, who is ranked right above Daniel at No. 2. There's a case to be made that Georgia has an edge with five-star Virginia cornerback Tony Grimes and is picking up steam with in-state four-star Nyland Green.
*****
PLAYER TO WATCH:  Latrell McCutchin
There are so many reasons to keep an eye on McCutchin in 2020. Remember that the No. 1 cornerback in Texas didn't play much last fall after a season-ending leg injury. The Rivals100 talent and one-time Alabama commitment backed off that pledge early on this spring while taking an unofficial visit to Oklahoma.
There is as much intrigue with McCutchin's rebound campaign on the field as there is with his recruitment. Oklahoma is certainly the team trending for the four-star cornerback, but do not rule out Georgia, Florida State, Alabama, LSU, Florida or Ohio State just yet.