Rivals Rankings Week: New 2020 offensive line rankings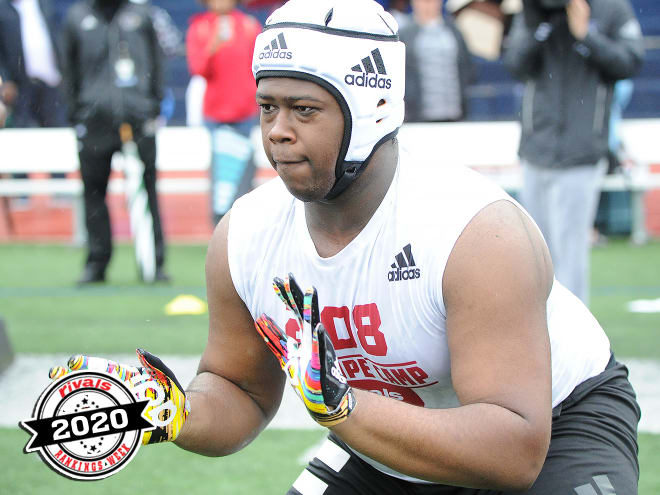 Teams on the Rise: Miami and Ohio State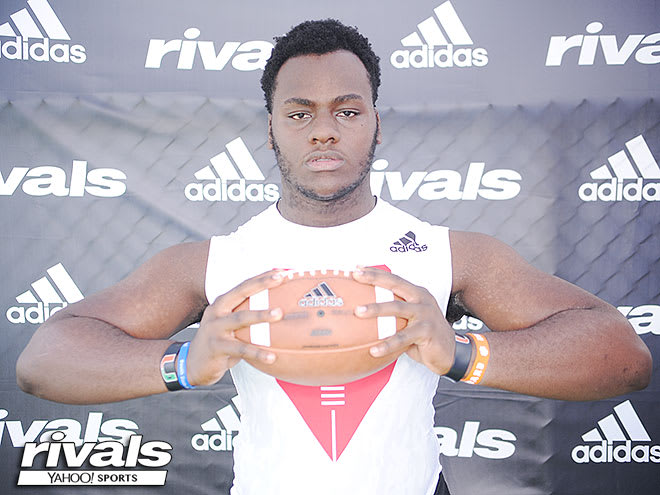 Miami has the No. 1 recruiting class in 2020 and the Hurricanes added Jonathan Denis to their class not long ago. The hometown kid committed to the Hurricanes just over a month ago. He is an interior guy who held over a dozen offers when he committed to Mark Richt and his staff.
The biggest winner in this update though has to be the Ohio State Buckeyes. Paris Johnson and Luke Wypler pledged to Urban Meyer over the summer and Johnson is being discussed as a potential five-star offensive tackle. He looks like a future star on Sundays. Wypler is another Rivals100 prospect at offensive guard. He is strong, he is physical and the Buckeyes went east to New Jersey to get him ahead of 20-plus other options.
Teams to watch: Alabama, Georgia, Michigan, Notre Dame and Tennessee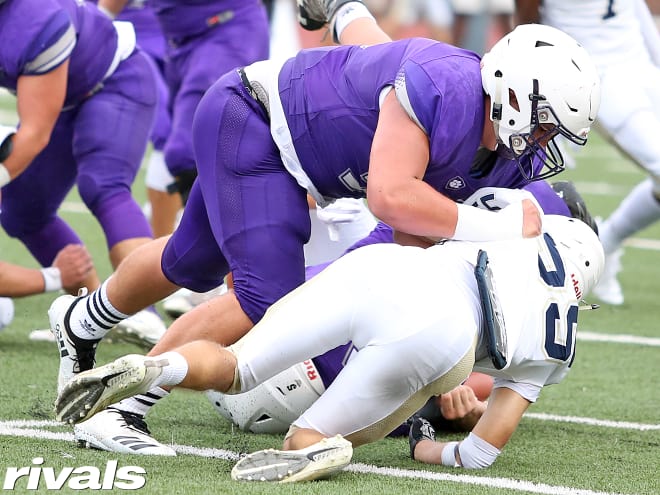 Can anyone bet against Alabama and Georgia in recruiting right now? The way Sam Pittman has changed the offensive line room in Athens and what Brent Key has been doing in Tuscaloosa is impressive. The Crimson Tide and Bulldogs are battling for Tate Ratledge, a Rivals100 tackle. Some feel UGA leads for new five-star Justin Rogers too. We expect each to put another strong offensive line class together.
Michigan is involved with two of the best offensive tackles in the country. Myles Hinton is the No. 1 tackle and Kevin Pyne is No. 3. The Wolverines are players for each. Stanford is the biggest competitor for Hinton while Notre Dame and Ohio State are contenders for Pyne.
The Irish are in play for other top offensive linemen, too. Bryn Tucker out of Tennessee is one and another is Andrew Raym out of Oklahoma.
Tennessee has some good in-state targets on the offensive line to target in Tucker, Cooper Mayes, Omari Thomas and Rivals100 tackle Chris Morris. The Vols are involved with Ratledge, too. He grew up a Tennessee fan.
Player to watch: Paul Tchio
Paul Tchio is a four-star offensive lineman out of Alpharetta (Ga.) Milton and thought about committing the first week of September, but he is letting the process play out. He does not want to rush a decision, and he is still leaning toward committing this fall. Alabama, Clemson and Ohio State are the favorites with Georgia, Oklahoma and Tennessee in that next group. At one time in the spring, the Crimson Tide had the lead.