Rivals Rankings Week: Breaking down the defensive linemen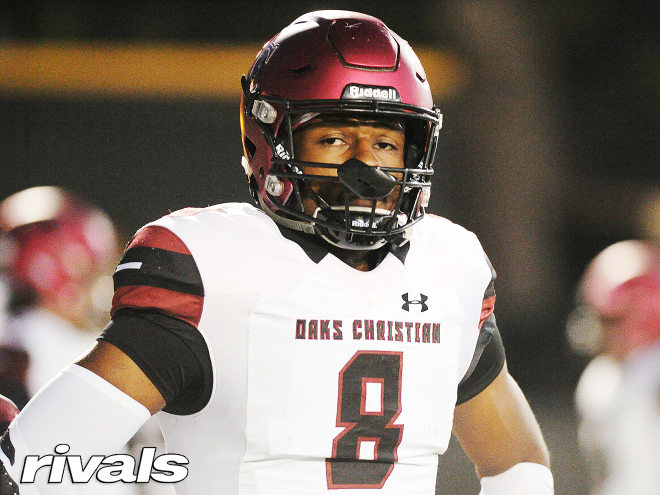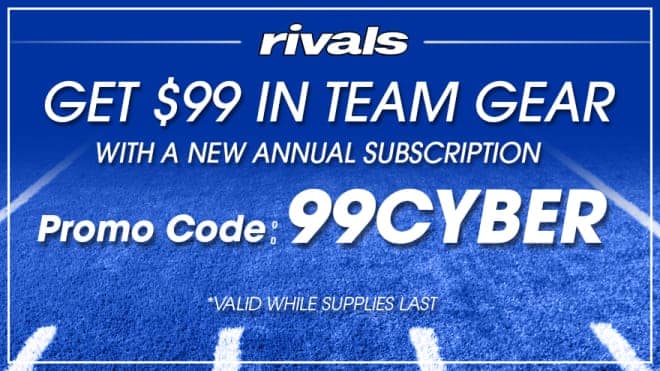 TEAMS WITH THE TOP COMMITS: Alabama, Georgia, NC State, and South Carolina  
It seems like Georgia has been in this category pretty much since day one, but Alabama, NC State and South Carolina have come on strong with this rankings update. Alabama has the most defensive linemen in the Rivals250 with five. New five-star Antonio Alfano is Alabama's highest-rated recruit, and joining him in the Rivals250 are Bryon Young, Justin Eboigbe, Kevin Harris and Braylen Ingraham. The Crimson Tide also hold a commitment from three-star defensive tackle DJ Dale, No. 31 in the position rankings.
Georgia has its own five-star commitment on the defensive line in Nolan Smith, the No. 5 player in the Rivals100 and the No. 1 weakside defensive end. Bulldogs strongside defensive end commit Travon Walker is also in the top 50 of the Rivals100, and Zion Logue, another strongside defensive end committed to Georgia, is in the Rivals250. Kirby Smart's squad on the defensive line also includes four-star defensive tackle Tymon Mitchell and four-star weakside defensive end Jermaine Johnson, a junior college prospect.
South Carolina also has two junior college commits on the defensive line in defensive tackle Jahkeem Green and strongside defensive end Devontae Davis, but that's not why the Gamecocks are listed in this category. Five-star Zacch Pickens is the No. 15 player in the Rivals100 and the No. 2 strongside defensive end in the rankings. Holding commitments from Rivals100 strongside defensive end Joseph Anderson and three-star weakside defensive end Rodricus Fitten help make this one of the best defensive line recruiting classes in the country.
NC State has churned out some impressive defensive linemen over the last few years, and it makes sense that they would have a great recruiting class at that position as well. Dave Doeren and his coaching staff have assembled a defensive line group that features Rivals250 prospects Savion Jackson, Joshua Harris and C.J. Clark. Adding three-star strongside defensive end Terrell Dawkins to this mix gives the Wolfpack a group that can continue NC State's tradition on the defensive line.




  TEAMS TO WATCH: Penn State, Florida, and LSU  
Defensive end Hakeem Beamon is Penn State's only commitment on the defensive line, so this will be a priority position for the Nittany Lions as the Early Signing Period draws closer. Rivals250 defensive end Adisa Isaac, four-star defensive tackle D'Von Ellies and three-star defensive tackle Jared Harrison-Hunte are the top targets. Isaac will sign in the Early Signing Period. When Ellies will sign is up in the air right now, but Harrison-Hunte is expected to sign on Signing Day in February.
Florida holds commitments from four-star defensive linemen Mohamoud Diabate and Jaelin Humphries, but the Gators are looking to add a couple more defensive linemen in this recruiting class. They are working hard to flip four-star defensive end Derick Hunter from Florida State and there is a good chance they end up signing former Virginia Tech commit Brandon Dorlus, a three-star strongside defensive end. Florida's top two targets on the defensive line are five-star defensive end Kayvon Thibodeaux, who is taking an official visit to Gainesville soon, and four-star weakside defensive end Lloyd Summerall.
LSU head coach Ed Orgeron is known for developing NFL-quality defensive linemen, so it's surprising to see the Tigers with only one commitment (Joseph Evans) at the position. As we head towards the Early Signing Period and National Signing Day in February, expect LSU to add a number of commitments on the defensive line. Five-star Ishmael Sopsher and Rivals250 defensive tackle Siaki Ika are right at the top of LSU's wish list. Joining those two as priority targets for LSU are Rivals250 Alabama commit Byron Young, Rivals250 strongside defensive end Marcus Stripling, and Rivals250 Mississippi State commits Charles Moore and Nathan Pickering.



  PROSPECT TO WATCH: Kayvon Thibodeaux  
The five-star defensive end's recruitment has been anything but dull, and it will come to an end on Saturday, Dec. 15. Oregon, Alabama, Florida, USC and Florida State are Thibodeaux's top contenders, and each team has been anointed the "leader" at one point or another. He's already taken official visits to Florida State, Alabama, and Oregon. Florida gets its official visit this weekend.
At this point, most believe Oregon is in the best position to land Thibodeaux's commitment, but there is a lot that will play out in the last week of his recruitment. Expect a number of coaches to venture to Thibodeaux's home, trying to get the last word in.