Mind of Mike: Class of 2019 Rivals100 updated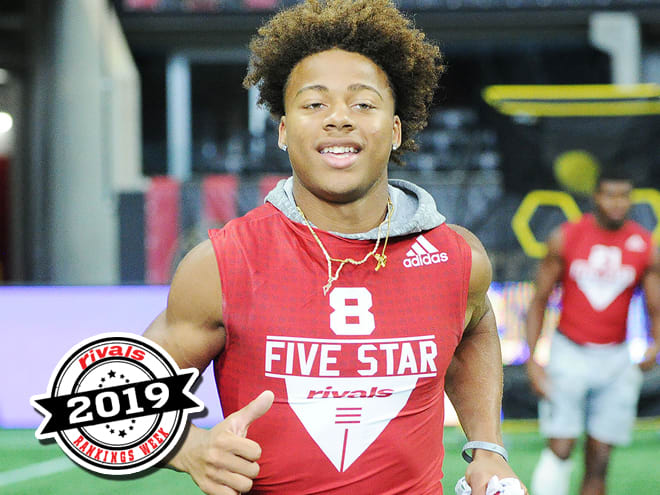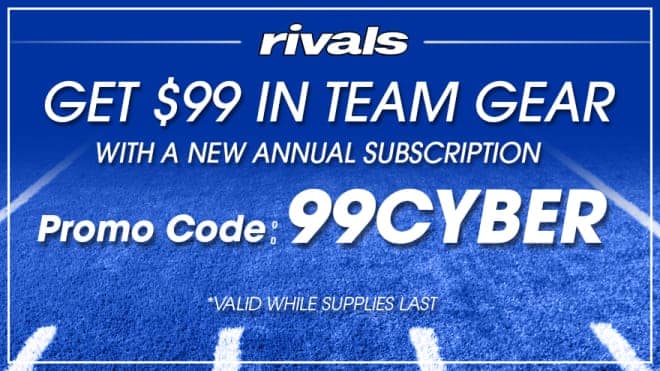 ... Cornerback and LSU commitment Derek Stingley Jr. remains No. 1 overall but that's because no one jumped him this time around. Will he remain No. 1? That will be determined by the final evaluation for 2019 and the all-star games. As a corner who will likely be avoided, it could be tough to get a final evaluation on Stingley while the running back, wide receivers and defensive end vying for No. 1 will be tested. Running back Trey Sanders is currently the biggest threat but wide receivers Theo Wease (Oklahoma) and Jadon Haselwood are right there as well. Georgia defensive end commitment Nolan Smith is also in the mix and could push to No. 1 with a big performance. I'm inclined to think Stingley will hang on at No. 1 but it's not a sure thing as it has been in past cycles.
... Here's my breakdown of the new five stars…
CB Andrew Booth – He has the size you covet at cornerback and great instincts. It's hard to imagine him busting out at all as he could be a great safety as well. Clemson is getting a good one.
LB Nakobe Dean – Dean may not be long but he's a compact, physical tackling machine who can cover a lot of ground. He's a quick twitch kid who plays very well downhill and is a thumper when he arrives at the football.
WR Joseph Ngata – You can't have enough tall, athletic receivers with great body control and Ngata has all the attributes of a great wideout. He's a red zone nightmare and has great downfield speed and good ability after the catch. He keeps the Wide Receiver U tradition at Clemson going.
DT Antonio Alfano – Alfano plays angry, has a non-stop motor and could be a big defensive end or defensive tackle at Alabama. His first step is elite and he uses his hands very well but it's his temperament that I like the best.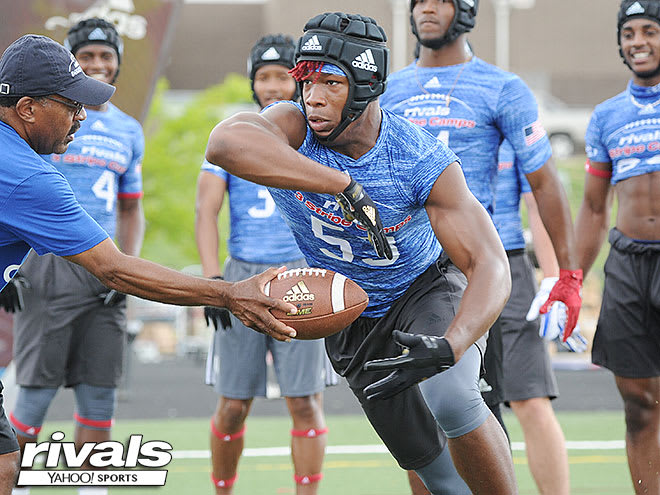 ...Here's my breakdown of those who lost their fifth star….
ATH Quavaris Crouch – Crouch is a talented kid and could play many positions but injuries have us worried a bit. He missed most of this season and spring with different injuries. Can he stay healthy at the next level?
OT Wayna Morris – Morris has a ton of upside but he's not consistent and can be dominated by inferior opponents which is puzzling. The Tennessee commitment hasn't taken the next step in his development as we expected and needs to work on his technique and leverage.
LB Owen Pappoe – Pappoe is a 'tweener and we keep going back and forth on his upside. Is he a big safety or an undersized linebacker? Can he be quick enough if he plays defensive back or can he be physical and strong enough if he plays linebacker? There are too many questions.
DE Christopher Hinton – Hinton isn't an elite pass rusher as a defensive end and doesn't have the quickness needed to be a five-star. He's solid against the run but needs work on his first step. Hinton could be better off on the offensive side of the ball.
... Running back John Emery jumped 28 spots to No. 31 and right in five-star range. The LSU commitment has good size and is sneaky quick with excellent feet. Fellow running back Zach Charbonnet, a Michigan commitment, is another big back who made a nice jump. He's a great fit for a pro-style offense and should be a star in college.
... Texas wide receiver Garrett Wilson, an Ohio State commitment, was in the five-star discussion and could get there in the final evaluation. He's not the biggest wide receiver in the world but he's such a great route runner he's a guy we will keep our eye on.
... Texas A&M defensive end commit DeMarvin Neal made a big jump into the Rivals100 and could end up as an end or defensive tackle in college. He has excellent athleticism and is stout against the run and a good pass rusher for a player his size.
... LSU linebacker commitment Marcel Brooks has emerged as one of the best in the country at his position and jumped 137 spots. He's tall, has a great frame to fill out and he can run. His length is the key to his big jump in rankings.
... Four Midwest prospects made big jumps this time around. Wide receiver David Bell, who is uncommitted, jumped 56 spots into the Rivals100 and has good speed and size with tremendous upside and good hands. Purdue defensive end commitment George Karlaftis jumped 114 spots after a big season and we love his combination of size and quickness. Ohio State linebacker commitment Cade Stover is a tackling machine with good size and made a nice jump of 54 spots. Notre Dame offensive guard commitment Zeke Correll came from outside the Rivals250 all the way to No. 95.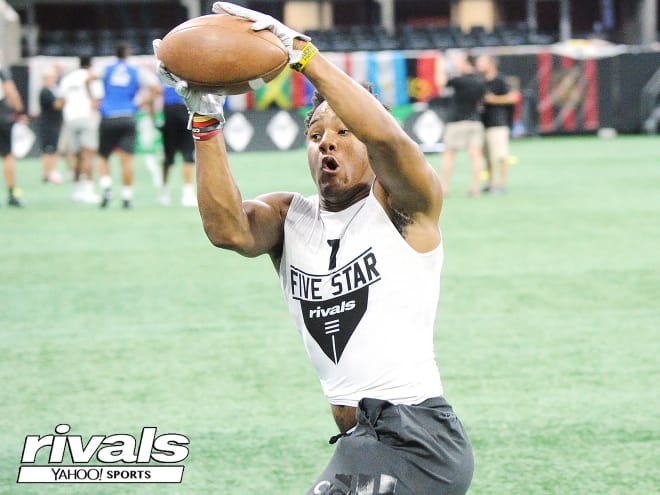 ... Fellow Notre Dame commitment Kyle Hamilton probably should have been in the Rivals100 before now but better late than never, right? The talented defensive back from Georgia has excellent size and is very instinctive and quick at safety. He could be a corner if he works on his hips and footwork a bit as well. He could be a star at Notre Dame.

... Kentucky commitment Wandale Robinson is listed as an athlete but he will surely impact on the offensive side of the football in my opinion. Some are comparing him to former Kentucky high school star Rondale Moore who had such a huge impact at Purdue this year. Robinson, like Moore, is undersized but sneaky strong. Robinson moved from outside the Rivals250 to No. 98 overall.
... Two Mississippi stars made nice jumps into the Rivals100 as athlete Jerrion Ealy, an Ole Miss commitment, moved up 32 spots to No. 76 and offensive tackle Charles Cross, a former Florida State commitment, moved from outside the Rivals100 all the way to No. 81.
... Clemson wide receiver commitment Frank Ladson and Florida defensive back Tyrique Stevenson were two other players that were discussed as potential five-stars so keep an eye on them during all-star season.
... The best position for 2019 is cornerback with Stingley Jr., Booth, Chris Steele, Akeem Dent and Erick Young. Stevenson and others could also push to be five-stars down the stretch. I'm also very high on the defensive ends as well.