Rivals.com's all-time three-star team
This week, Rivals.com is releasing its all-time teams based on star rankings, continuing today with the three-stars. There will be 11 on offense and 11 on defense based by position and whether they're currently in the NFL. At the end of the week, Rivals.com National Recruiting Director Mike Farrell will further break down each team and determine which star-ranked team is the best of them all.
MORE IN THIS SERIES: Rivals.com's all-time five-star team | All-time four-star team
CLASS OF 2020 RANKINGS: Rivals250 | Position | Team | State
OFFENSE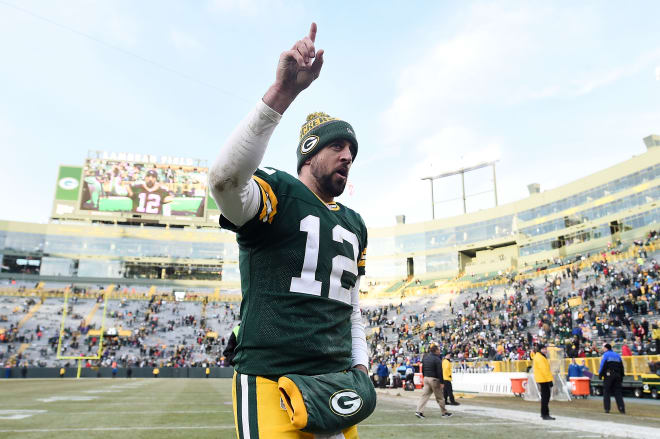 The three-star team is loaded at a lot of positions but quarterback is probably the best of them all as Aaron Rodgers gets the nod but Patrick Mahomes, Matt Ryan, Baker Mayfield, Kirk Cousins and Marcus Mariota were all under serious consideration. Mahomes and Mayfield could be the future of the NFL and both were under-recruited players from the state of Texas who played at Texas Tech at some point in their college career.

Running back is not a deep position among active three-stars, but Kareem Hunt, now with the Cleveland Browns and Phillip Lindsay would lead the way.
Wide receiver does not have tremendous depth but the top-end players are very good with Mike Evans, Tyler Lockett and Demaryius Thomas leading the way. Again, that area of the country – Texas and Oklahoma – produced Evans and Lockett but they were under-ranked coming out of high school. Tight end is a solid group and led by Zach Ertz out of Northern California.
There is surprising depth along the offensive line with a lot of big names considered for this group. A lot of strong positions have emerged among the three-stars but the O-line definitely takes the cake when it comes to numbers. Marshal Yanda, Trent Williams, Ryan Kelly, Rodney Hudson and Brandon Scherff won out for the starting jobs. Mitchell Schwartz, Shaq Mason, David DeCastro and others were considered.
DEFENSE
FARRELL'S TAKE
Rodgers over Mahomes? That's the biggest controversy of this three-star group as some positions are just loaded and others are thin. Running back is a weak spot and the receivers are average, but the offensive line is very strong.
And what about that defensive line led by Donald, a guy I personally deemed a three-star because he wasn't long enough (ugh). The best linebacker in football is also in this group with Kuechly, who was a safety in high school. The defensive back group is loaded as well. The offense is solid but not great but the defense is off the charts.
Would they be able to hang with the five-star and four-star groups we released earlier this week? It depends on if the defense could keep them in it. We'll make that determination Friday. In the meantime did we miss anyone? Hit me up @rivalsmike with your thoughts.
ROSTER
OFFENSE
QB - Aaron Rodgers (2003)
RB - Kareem Hunt (2013), Phillip Lindsay (2013)
WR - Mike Evans (2011), Tyler Lockett (2011), Demaryius Thomas (2006)
TE - Zach Ertz (2009)
OL - Marshal Yanda (2005), Trent Williams (2006), Ryan Kelly (2011), Rodney Hudson (2007), Brandon Scherff (2010)
DEFENSE
DL - Aaron Donald (2010), Cameron Jordan (2007), Demarcus Lawrence (2012), Grady Jarrett (2011)
LB - Luke Kuechly (2009), Deion Jones (2012), Frank Clark (2011)
DB - Eddie Jackson (2013), Kyle Fuller (2012), Malcolm Jenkins (2005), Richard Sherman (2006)