Rivals.com Five-Star Club: Best five-star linebackers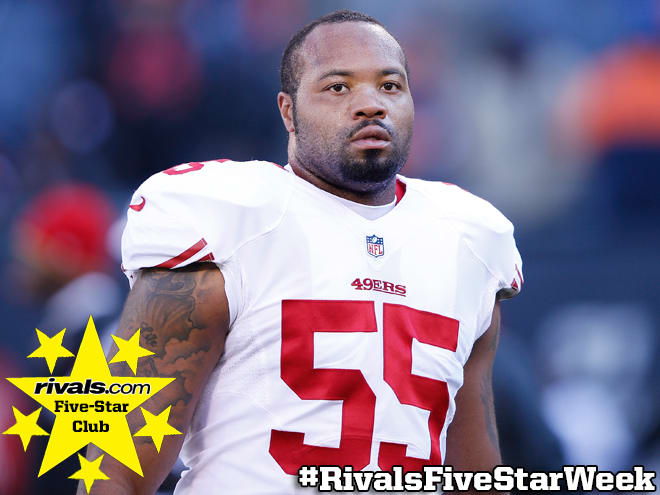 There have been plenty of talented linebackers throughout the years including many from the early 2000s and some in recent recruiting cycles who have gone on to have impressive early starts to their NFL careers. Here are the top five linebackers from the Rivals.com era with a specific emphasis on their ability to make the biggest impact in the professional ranks.
RELATED: Top five-star DL | Top five-star OL | Rivals.com Five-Star Club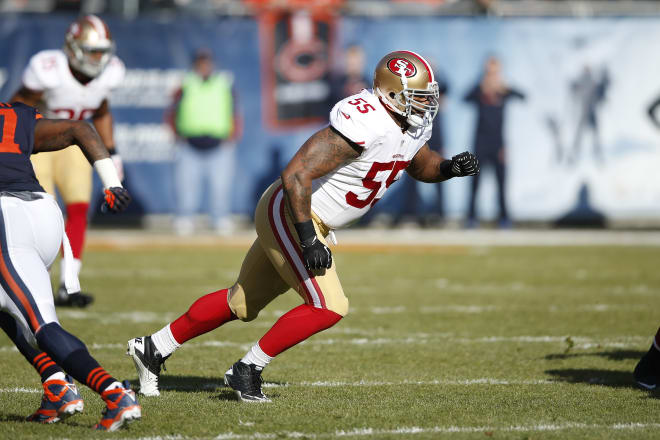 Why he's No. 1: The five-star high school and junior college prospect picked Virginia out of high school and stuck with the Cavaliers after a season at Hargrave Military Academy. A third round pick in the 2006 NFL Supplemental Draft by the Cincinnati Bengals, Brooks has been with the San Francisco 49ers since 2008. He had career highs of 50 tackles and seven sacks during the 2011 season and then in 2012 signed a big, six-year deal. He has 328 tackles and 49.5 sacks in his NFL career and plays with a mean streak even a decade later.
When we met him: Rivals.com National Recruiting Director Mike Farrell remembers Brooks being very athletic and a really hard hitter in high school and junior college and that carried over to his career at Viriginia and the NFL. Brooks was pegged as an immediate impact player even though he had to take that JUCO year and followed through once he got to Charlottesville. He picked Virginia over Florida, Tennessee, Virginia Tech and others.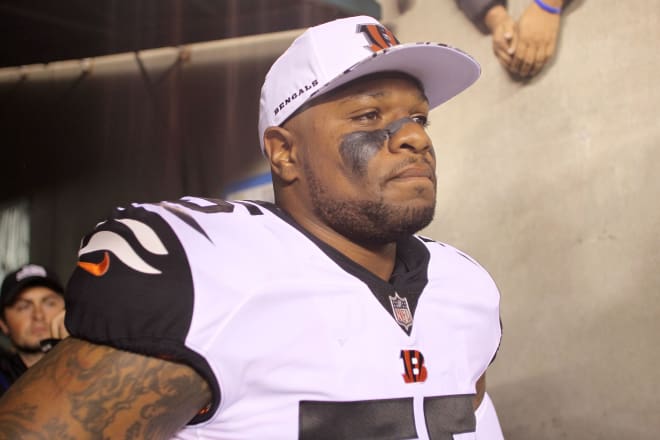 Why he's No. 2: Burfict was the top-rated inside linebacker, ninth nationally and second only behind quarterback Matt Barkley in the California rankings for the 2009 class. Burfict had a tremendous career at Arizona State especially the 2010 campaign where he finished with 90 tackles but, like today, Burfict always played through the whistle and loved to hit people – hard, sometimes with borderline hits. He went undrafted but has been a tremendous asset to the Cincinnati Bengals defense for years and was a 2013 Pro Bowl selection.
When we met him: Originally committed to USC, Burfict decided to flip to Arizona State on National Signing Day. He was a huge linebacker, very physical almost every time Rivals.com saw him play, seemed to really relish the physical side of football and Burfict went all over the field to make plays. "The personality you see now was definitely there in high school to a lesser level," Farrell said.

Why he's No. 3: Despite missing three games with a slight tear of his MCL, Graham finished with 90 tackles and 10 sacks in his senior season and that's one reason why he was a five-star prospect and the second-best inside linebacker in the 2006 class behind Sergio Kindle. Graham played for both Lloyd Carr and Rich Rodriguez at Michigan and was the No. 13 overall pick by the Philadelphia Eagles, where he still plays defensive end. So far in his career, Graham has totaled 26.5 sacks and 13 forced fumbles. He stuck with an early commitment to Michigan even though Penn State tried to make a late run.
When we met him: Graham, who also played offensive guard in high school, reportedly showed up at Michigan weighing 295 pounds, trimmed up but showed signs from an early age that he could definitely fit a hybrid linebacker/defensive end role. The Big Ten MVP in 2009, Graham made huge contributions for the Wolverines and that's a big reason why he was a first-round pick. "We didn't know if he'd grow into a defensive end, even possibly a defensive tackle, we just knew he was really good and he pretty much made every play that you're looking for on film," Farrell said.

Why he's No. 4: Woodley was rated as the third-best inside linebacker in the 2003 class and picked Michigan over Michigan State, USC, Oklahoma and others. He mainly played defensive end for the Wolverines and he had 12 sacks as a senior. Woodley was a second round pick by the Pittsburgh Steelers, was in the Pro Bowl in 2009 and also won a Super Bowl. He played the 2014 season in Oakland and the 2015 campaign in Arizona. The former five-star registered 314 tackles and 58 sacks through 2015.
When we met him: The top-rated player in Michigan's 2003 class and No. 14 overall, Farrell remembers Woodley as another physical player who ended up with the Wolverines and like Graham could end up playing a hybrid role in college and beyond. There were similarities to Graham because both could play inside linebacker but it was easy to see why both could grow into defensive ends as well.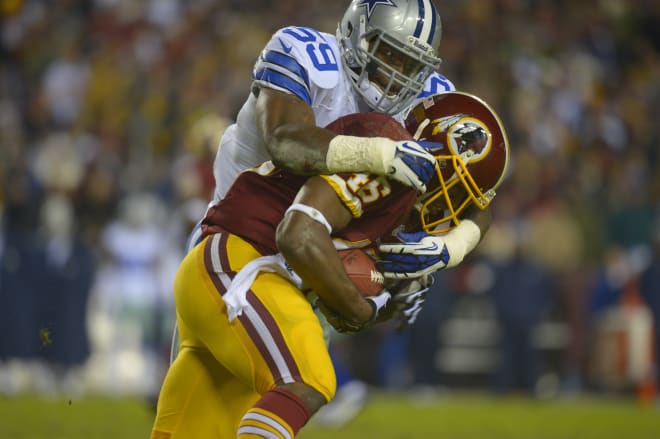 Why he's No. 5: Sims was the top-rated prospect in 2003 by Rivals.com and picked Florida State over Georgia, Florida, Miami and Auburn. After his career with the Seminoles, Sims left early for the NFL and was the ninth overall pick by the Detroit Lions. The former five-star played for the Lions, Eagles, Colts and finished his playing career with the Cowboys totaling 622 tackles in the NFL.
When we met him: Sims topped Reggie Bush in the 2003 rankings because of his playmaking ability on both sides of the ball at running back and linebacker. He earned a varsity letter in the eighth grade and only continued to dominate from there. "Not the tallest guy in the world but a great, quick-twitch, fast linebacker, outside guy and also a really good running back in high school and probably could have done either at the next level," Farrell said.