Rivals Camp Series Tampa: Forecasting where elite prospects will land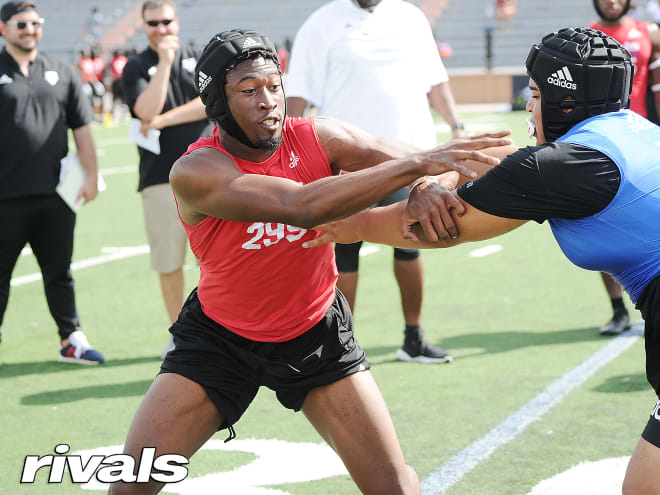 History would suggest picking against Florida is a bad move in this instance. Lakeland's top players have a way of landing in Gainesville, and Bowman seems high on the Gators

That said, what fun is being risk averse? Clemson has taken a shine to the five-star running back and is giving Dan Mullen all he can handle when it comes to this battle. Bowman looked set to commit to UF a couple months ago but decided against doing so because of a strong interest in the Tigers. Florida is still alive here and it would shock nobody if it landed Bowman on signing day, but Dabo Swinney rarely misses when he spends significant time pursuing a priority target.
Cassidy's pick: Clemson

Redding doesn't give much away when it comes to his recruitment, but a glance between the lines of most things he says indicates that, at least for the moment, Florida State and Notre Dame are the teams to beat. Let's give the edge to the in-state program here, but with a caveat saying that Notre Dame will likely win out should the on-field product at FSU fail to improve significantly. Willie Taggart still has pull on the recruiting trail, but that would dry up with another sub-.500 season.
Cassidy's pick: Florida State

Rivers and Chantz Williams are high school teammates and, according to the four-star prospects themselves, likely a package deal. Like Williams, Rivers will likely stay in state leaving Miami, Florida and Florida State as the major players. The Gators get the edge for now, but that could certainly change as his recruitment and that of Williams evolve in the coming months.
Cassidy's pick: Florida

Williams is likely to stay in state. That much seems clear. What's a little less clear is which Florida-based school will land him. Georgia is also involved, but seems to trail Florida and Miami by an undetermined margin. What happens on the field in Manny Diaz's first season at UM could determine which way Williams' recruitment swerves, and both Miami and UGA are in the mix. That said, Florida seems like the safe pick at the moment. Check back in a few months and things could look vastly different, but let's go with UF for now.

Cassidy's pick: Florida