Rivals Camp Series Orlando: Predictions on top prospects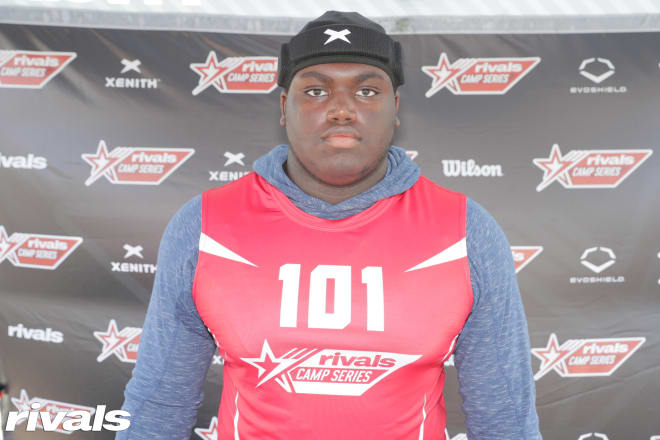 CELEBRATION, Fla. - Many coveted prospects were on hand for the Rivals Camp Series event near Orlando on Sunday and they had plenty to say about their recruitments. Below, Rivals.com uses intel gathered at the event to make guesses about where five top prospects may land.
AGIYE HALL - Oklahoma
Hall once seemed destined for Clemson but things on that front have cooled quickly. These days, it seems like the Sooners may have the inside track. Oklahoma likes his blend of length and elusiveness, while Hall likes the Sooners' pass-heavy offense. Things could change here, but Lincoln Riley has to feel good for now.
BRYCE LANGSTON - Florida
Is it only a matter of time before Dan Mullen and the Florida Gators get good news from Langston? Florida has been trending in his recruitment for some time. LSU is still being mentioned, but Florida is in the driver's seat. There is no timeline on a decision, but some believe Langston could commit at any time.
MICAH MORRIS - Georgia
Morris almost made a decision in mid-December, but due to some coaching changes, he decided to hold off. Most felt Georgia would have been the choice he would have gone through with the commitment, and it is still hard to bet against the in-state Bulldogs. Florida looks to be a threat to Georgia, while Alabama and South Carolina are involved as well. You cannot rule Auburn or Florida State out, either. Morris will likely make a decision this summer.
CHASE SMITH - Miami
Smith has family ties to Miami, as his father, Willie Smith, played tight end for The U in the 1980s. On Sunday, the younger Smith spoke highly of the program's recent recruiting efforts and said he sees things "coming together" in Coral Gables. Should the Hurricanes have a decent 2020 season, Smith will likely succumb to the allure of following in his father's footsteps.
DESMOND WATSON - Florida
Watson had a nice day at the camp despite still carrying some bad weight, so it's easy to see why the Gators love him. The massive defensive tackle is strikingly athletic for his size and will become even more nimble as he reshapes. He's been interested in Florida for some time now and his relationship with the coaching staff only seems to be getting stronger.