Rivals Camp Series Houston: Prospects shine in Bayou City
HOUSTON — Top prospects from the Lone Star State showed up in droves for the Houston-area Rivals Camp Series event on Sunday. At day's end, a long list of players earned recognition for outstanding performances. Here's a look at the MVPs, Rivals100 Five-Star Challenge invitees and other standouts from the event.
QUARTERBACK MVP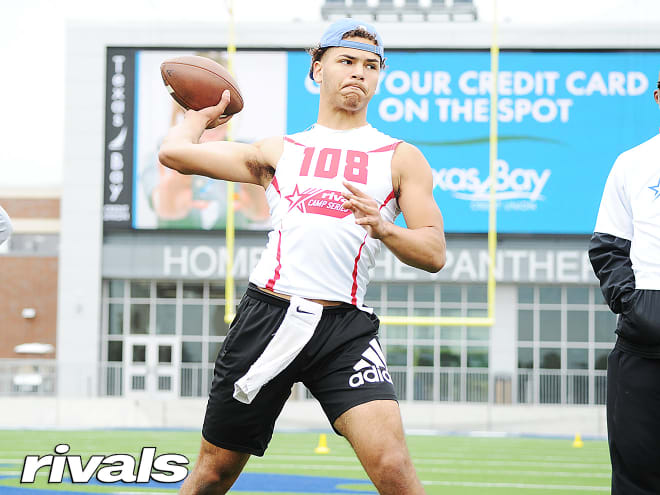 While there were a few quarterbacks that really separated themselves from the group, Coley ultimately edged them all out for MVP honors. The coaches who worked with him raved about his performance, arm strength and accuracy. Programs such as Houston, Louisiana-Lafayette and UTSA have offered and more will come. Tennessee is also showing a lot of interest.
RUNNING BACK MVP
Jackson had an all-around good day. He took coaching well, showed ball skills out of the backfield and was able to create separation from talented linebackers. Memphis, Ole Miss, SMU and UTSA have offered.
WIDE RECEIVER/TIGHT END MVP
Garza, who holds offers from the likes of Colorado, Houston and Kansas, earned rave reviews for his ability to make difficult catches, even with defenders draped over him. Measuring 6-foot-5 and 244 pounds, Garza has the frame of an in-line tight end, but the hands and body control to be an asset in the passing game.
OFFENSIVE LINE MVP
Foster got the nod for MVP out of a stacked offensive line group that boasted double-digit Power Five prospects. He is so strong, and his frame and strength made him tough to compete against. LSU, Oklahoma, Oregon, Texas and Texas A&M are still in the mix.

DEFENSIVE LINE MVP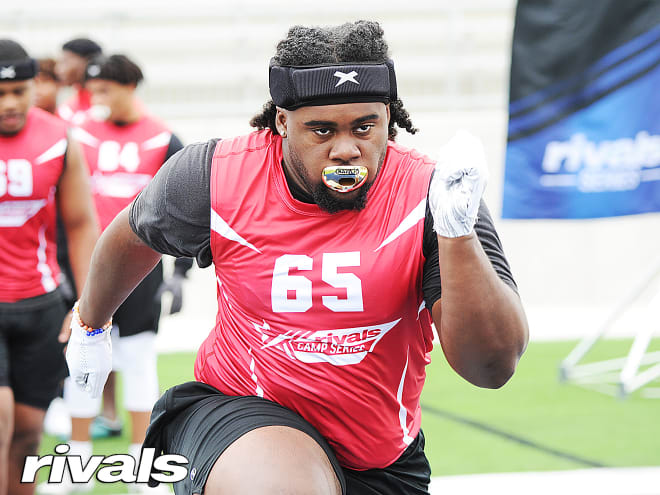 Deason was one of the few defensive linemen that had success against the strong offensive line group in Houston. He is a shade under 6-feet tall, but will be a prospect that shows up on many radars in the coming months. Deason is quick off the ball, uses his size to his advantage and won his share of battles against elite offensive linemen. Texas Tech is showing early interest.
LINEBACKER MVP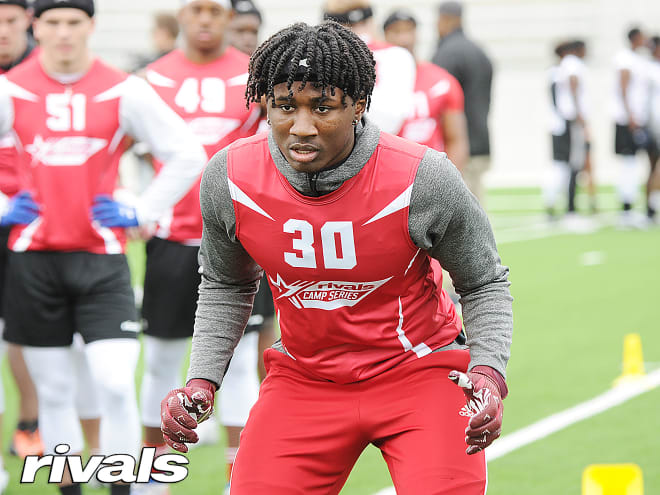 The recruiting process has taken off recently for Cooks, with Alabama and Georgia the most recent programs to join his offer list. It was easy to see why Cooks' stock is on the rise after his MVP showing on Sunday. Cooks measured 6-foot-2 and 205 pounds, with a 77-inch wingspan. His performance was consistently dominant throughout Sunday's play, showing the closing speed to track down running backs, and the agility to stay with tight ends and backs through their routes. He broke up several plays and even had an interception in one-on-one play.
DEFENSIVE BACK MVP
Ugo, who earned his invite to Sunday's camp with a terrific performance at Saturday's combine, capped off his weekend by winning MVP honors. He used his 76-inch wing span to get his hands on nearly every pass thrown his way in Houston. Ugo has the height college coaches love at the cornerback position, but he also has the agility and awareness to stay with receivers through their routes. He has no offers yet, but that should change this spring.

PRECISION PASSER
The quarterback MVP award came down to a final two of Coley and Begeal, an Arkansas State commit. Coley came away with the win, but Begeal had an outstanding showing as well. He lacks ideal height for the position, but plenty of quarterbacks around that 6-foot mark have been able to have success at the college level and beyond. Begeal has the tools for success with clean, crisp arm mechanics and a quick delivery that gets the ball out on time. He threw with both power and accuracy on this day.
MIGHTY MOUSE
At just 5-foot-6 and 162 pounds, Cormier is not going to catch any attention with his size, so he had to do it with his play. What he lacks in stature, Cormier makes up for with speed and quickness. He was an extremely elusive pass catcher coming out of the running back position and was able to create separation seemingly at will against a very good group of linebackers in Houston.
ONE TO WATCH
The offensive line group was so strong at the top that a lot of really good performances did not get the attention they may have normally received. One of those was Wells, who plays for the host C. E. King High School. Wells is listed as a defensive end and physically looks better suited for that position than offensive center, where he played on Sunday. However, Wells showed outstanding technique and active feet. Once he adds the weight and strength necessary for his frame, the Houston product should have a bright future.
HAVE GAME WILL TRAVEL
While the vast majority of prospects performing on Sunday were from the state of Texas, there were a few out-of-state participants. One of those was Brown, who came all the way down from Milan, Tenn. The trip was worthwhile for Brown, who was under consideration late for position MVP honors. The sophomore is solidly-built for the wide receiver position, but what was most impressive on this day was his ability to track the football and reel in the difficult passes.
OTHER FIVE-STAR CHALLENGE INVITES