Rivals 3 Stripe Camp New Orleans: Top underclassmen
HARVEY, La. -- The Rivals 3 Stripe Camp presented by adidas in New Orleans was held Sunday with several of the nation's top players turning out to compete. There were many outstanding performances turned in on both sides of the ball, and plenty of them came from the younger players in attendance.
Here's a breakdown of the top underclassman performers.
RELATED: Rivals Camp Series home | Top offensive performers | Top defensive performers | Camp awards
Recruiting wrap: Lee will be able to choose about any school in the South. LSU is the in-state school and the Tigers are high on his list, but keep an eye on Alabama as well with Devonta Smith, his former teammate, inking with the Crimson Tide in February.
Performance: Lee was an aggressive wide receiver, using his strength and size to haul in passes. He is a wide receiver who can be moved around, working the middle of the field and getting vertical. He is a tough wideout to slow down at the line of scrimmage with the look of a linebacker.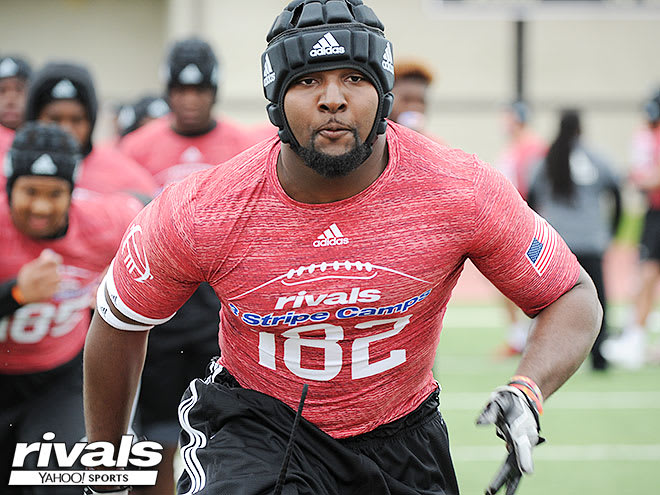 Recruiting wrap: Alabama has yet to offer, but the Crimson Tide leads in-state schools, Ole Miss and Mississippi State, both of which have extended scholarships.
Performance: Most that see Moore think he is a rising senior, but he is still a sophomore. The 2019 defensive end will be a lineman who could work outside and inside on the next level due to his size, athleticism and agility. He is a big athlete who flashed in drills and competed hard during the one-on-one session.
Recruiting wrap: Green is committed to LSU, but several programs, such as Texas and Texas A&M, continue to recruit him.
Performance: Green continues to develop nicely and turned in a pretty good day while battling older prospects. He measured in a 6-foot-5, 324 pounds but he moved well for a player his size. It remains to be seen if he plays tackle or guard at the next level, but it's easy to see why the Tigers took his commitment so early.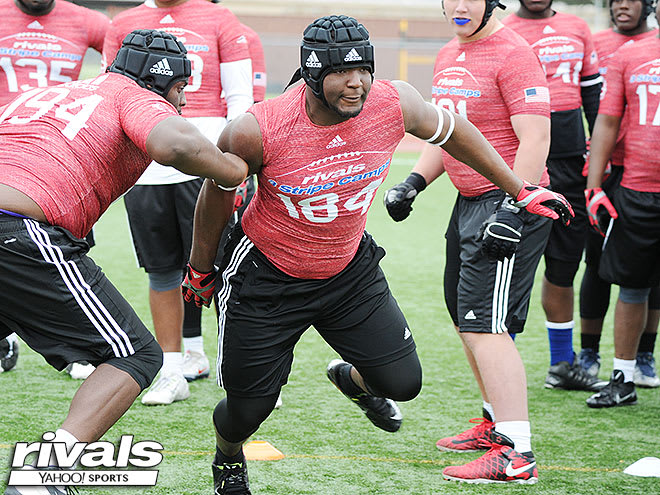 Recruiting wrap: Jackson has an early offer from Louisiana-Lafayette.
Performance: Jackson was one of the youngest defensive linemen in attendance, but it didn't top him from being one of the best. He was so quick that he gave offensive linemen fits all day, quickly blowing by them to the outside and using nice counter moves to win reps inside as well. Mississippi is known for producing talent, and Jackson appears to be a star in the making.
Recruiting wrap: Manuel is waiting for his first offer.
Performance: Manuel came into the event without much of a profile in the recruiting world, but that is likely to change quickly. He was a favorite of the event's coaching staff, mainly because of his ability to move in space. He's still pretty small for a player at his position, but his playmaking ability in space and his impressive speed make him a player to watch.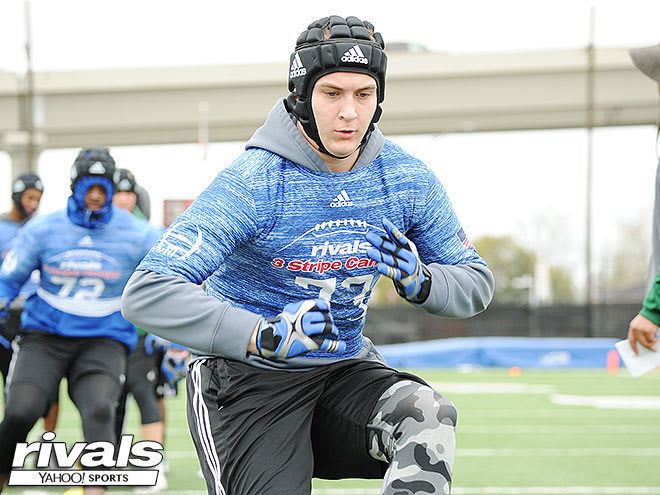 Recruiting wrap: Patterson recently picked up his first offer from FAU.
Performance: The brother of former five-star quarterback Shea Patterson, Nick has been exposed to the recruiting world much more than most prospects in the class of 2020. He plays tight end and possesses a pair of incredible hands that he used to haul in basically every pass that came his way. Expect his recruitment to take off in the coming months.
Recruiting wrap: Stingley is committed to LSU.
Performance: Another player with terrific family bloodlines (Stingley's father played minor league baseball and semi-professional football), Stingley was his usual impressive self. He's terrific in coverage and never gets rattled, even on the off occasion when he loses a rep. There's a reason LSU took his commitment years ahead of time, and it's likely because he will be one of the top defensive backs in his class.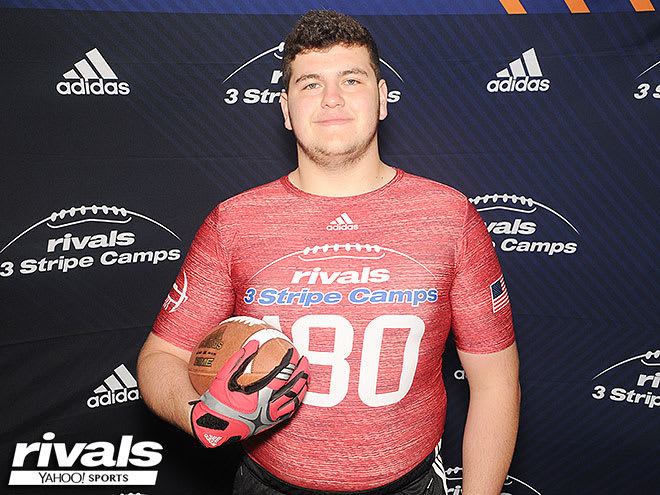 Recruiting wrap: Louisiana-Monroe is the only offer to date, but he is hearing from Georgia, Tennessee and in-state LSU.
Performance: Ratchke was one of the young offensive linemen to catch our eye. He is a true competitor who plays hard, loves to compete and takes in coaching extremely well. He showed solid technique, he worked his hands and he was a tackle that had some success on the edge with solid pass sets.
Recruiting wrap: Layman has an early offer from Southern Miss.
Performance: Layman may not have that prototypical size yet, but he was one of the more consistent passers at this event. He showed a good release, he threw with good accuracy despite the tough conditions and he threw a nice spiral. He was a top-five quarterback Sunday, and he was a signal-caller that receivers wanted to work with.
Recruiting wrap: Ole Miss and UAB have offered James, and he will hit the camp circuit this summer. He visited Auburn a couple of weeks ago.
Performance: James is only a freshman, so he is light and he needs to add weight and strength, but he is a fearless defensive back with quickness. He showed the ability to open his hips and runs with wideouts. He struggled some with the bigger receivers at the line of scrimmage, but that is to be expected due to his size and age. James is one to know in the future.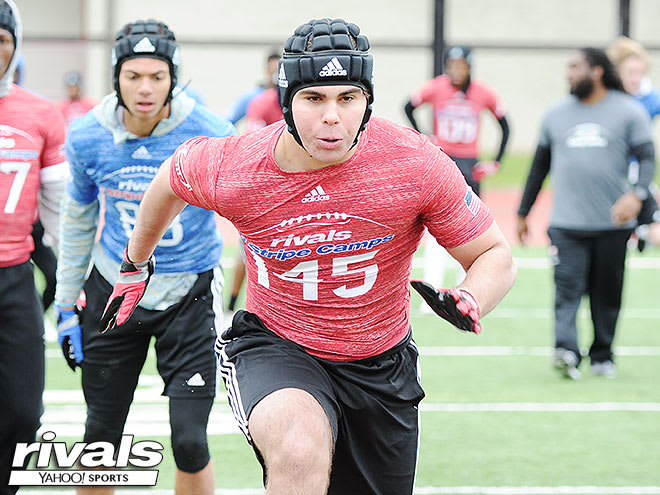 Recruiting wrap: Jones is waiting for his first offer.
Performance: The linebacker group was pretty thin, but Jones took advantage by stepping up and having a very good day. He was terrific in passing one-on-ones, showing impressive coverage skills while battling smaller, quicker wide receivers and running backs.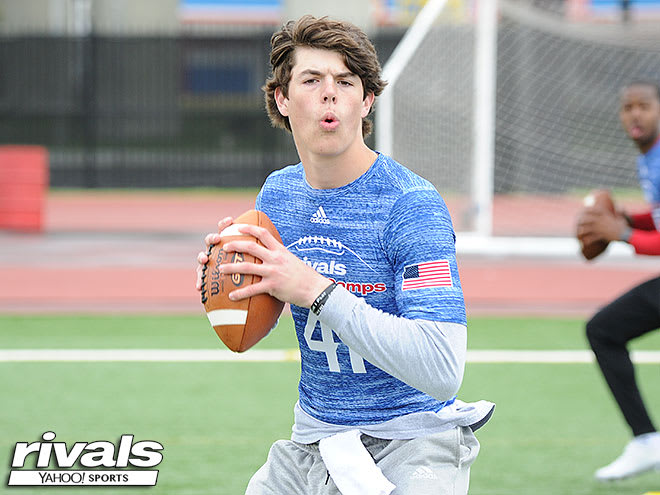 Recruiting wrap: Dent is waiting for his first offer.
Performance: The quarterback coaches working the event, including QB guru Steve Clarkson, lauded Dent for his showing. At 6-foot-5 and 189 pounds, he looked the part of a future Power Five quarterback, and on a day when conditions were less than ideal, he also performed like one.