Ranking all 40 bowl games by watchability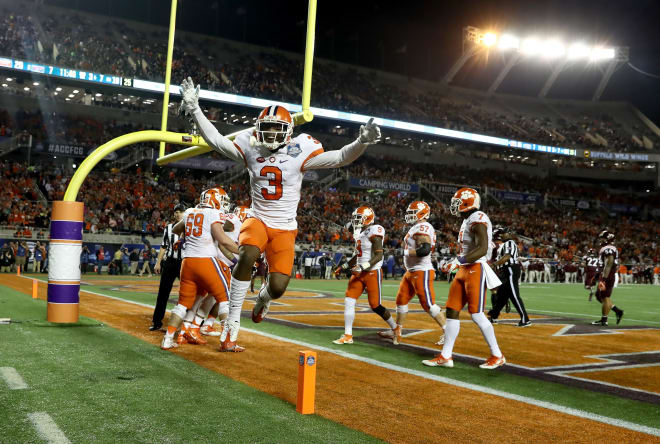 With 40 bowl games on this year's postseason slate, it's nearly impossible to get to them all. Luckily, Rivals.com (and every other website on the planet) has you covered. Below we've ranked every game on the schedule by watchability.
Which games are worth your time as a fan of neither school? This list below outlines everything you need to know.
40. Heart of Dallas Bowl: Army vs. North Texas
Army beat Navy but is also winning its rivalry with watchable offense. North Texas just isn't a good football team. Excitement all around.
39. Bahamas Bowl: Old Dominion vs. Eastern Michigan 
Two football teams that exist playing in a bowl game that also apparently exists.
38. St. Petersburg Bowl: Miami (Ohio) vs. Mississippi State
Miami is likely overmatched by a 5-7 Mississippi State team that is only in the postseason because of APR. I'm not sure there's much else to say here.
37. Miami Beach Bowl: Tulsa vs. Central Michigan
A bunch of people that spend most of the year in Tulsa and Kalamazoo (or some version of Kalamazoo) go to Miami for the weekend before being punished by a return flight. This could also be a blowout. Hard pass.
36. New Mexico Bowl: UTSA vs. New Mexico
New Mexico plays in its home state against a relatively new FBS member. The only thing that can save this game is a bundle of points, which seems like a possibility.
35. New Orleans Bowl: Southern Miss vs. UL-Lafayette 
If you're looking for a fun fact about either of these teams, UL-Lafayette has a real alligator on its campus. If you aren't looking for a fun fact about these teams, you are like the rest of the world. Southern Miss knocked off Kentucky early in the season.
34. Hawaii Bowl: Middle Tennessee vs. Hawaii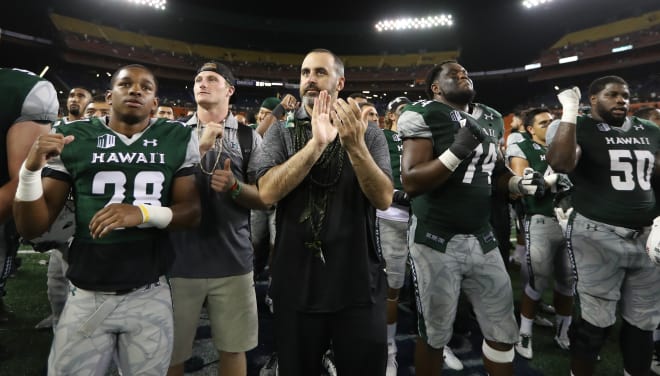 If you really like Middle Tennessee road games, this one is for you. If you don't, you're like the rest of us. Stay away.
33. Birmingham Bowl: South Florida vs. South Carolina
Seeing Charlie Strong unworried about being fired at literally any moment would be downright heartwarming to watch. Unfortunately, he won't be coaching until next season, when he may even smile a time or two.
32. Armed Forces Bowl: Louisiana Tech vs. No. 25 Navy
Navy was hard to watch in its game against Army, which is saying something considering the cool pageantry that surrounds that contest. Navy has been hampered by injuries, including season-ending ones to its top two quarterbacks. Skip this. Don't you have some reading to catch up on? Maybe an art gallery? Try a little culture, you slob.
31. Arizona Bowl: Air Force vs. South Alabama
South Alabama has pulled a couple of upsets this season, but also lost to some downright bad teams. This game is the meatloaf of the bowl season. You'll eat it but won't bother pretending it's good or exciting.
30. Independence Bowl: NC State vs. Vanderbilt
Teams a lot of people sometimes forget exist playing in a bowl game that maybe shouldn't exist. Vandy's defense is impressive at times, but the Commodores might be overmatched here.
29. Pinstripe Bowl: Northwestern vs. No. 23 Pitt
I hold a deep personal vendetta against this game because its media shuttle once left me outside Yankee Stadium during a blizzard for an hour. That said, animated Pitt coach Pat Narduzzi is one of the entertaining coaches to watch on the sideline.
28. Poinsettia Bowl: BYU vs. Wyoming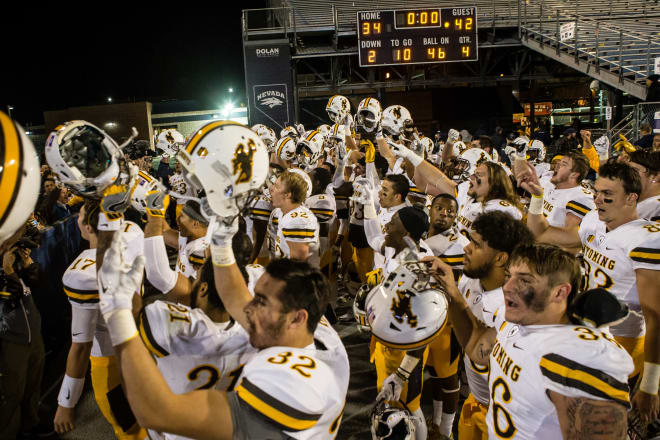 BYU has played in a long list of close games this year, including one with Big 12 conference membership. Wyoming has some of college football's best uniforms. You could make yourself casually watch this.
27. Cure Bowl: Arkansas State vs. UCF
UCF is a nice story, as first-year head coach Scott Frost has the Knights in the postseason after an 0-12 season a year ago. Add in the fact that this will likely feature loads of points, and it's tolerable.
26. Quick Lane Bowl: Boston College vs. Maryland 
Boston College games are only watchable because of the "Guys being dudes" jokes on Twitter. Tune in if you have access to Wi-Fi.
25. Potato Bowl: Colorado State vs. Idaho 
The best bowl named for a vegetable features an Idaho team that is going to drop down to FCS in a few years. Watch for the FBS memories … or something.
24. TaxSlayer Bowl: Georgia Tech vs. Kentucky
The Bet The Under Bowl features Georgia Tech and it's option offense against a quarterback run game that can be fun to watch. Even if this turns out to be bad, it'll be over in a timely manner. Think of it as a safety net.
23. Military Bowl: No. 24 Temple vs. Wake Forest
Gambling is illegal in 49 states but, just for fun, you should know that Temple is 12-1 against the spread this season. If you choose to use that information to make this game more exciting, that's on you. If you don't, the matchup can likely be dropped down a few spots.
22. Belk Bowl: No. 22 Virginia Tech vs. Arkansas 
The Belk Bowl's official Twitter account is a must-follow. And while this game might not be a must-see, Arkansas doesn't play much defense so this could feature a heap of points.
21. Cactus Bowl: Baylor vs. Boise State
Baylor started 6-0 and finished 0-6. The Bears have weapons capable of making this game fun. They also have a trajectory that suggests this could be a boring blowout. Committing your time to this is a roulette bet on green – high risk, high reward.
20. Dollar General Bowl: Ohio vs. Troy
The existence of this bowl makes one wonder how close we are to getting a Walmart Bowl. Tune in for two teams that are better than you think. Stick around in case Dollar General gives the players cleaning products, or broken kazoos, or whatever that place sells.
19. Hyundai Sun Bowl: North Carolina vs. No. 18 Stanford
Stanford's Christian McCaffrey is one of the best running backs in the country. North Carolina's Mitch Trubisky is one of the country's best quarterbacks with what most think is a bright NFL future. Star power at important positions will carry this game.
18. Foster Farms Bowl: Indiana vs. No. 19 Utah
Utah's Kyle Whittingham is 9-1 in bowl games, making him the Undertaker of college football. There's also intrigue in how Indiana will respond after the unexpected (and sort of unexplained) parting of ways with former head coach Kevin Wilson. I'm sure Foster Farms is pretty rad, too. It's just that I have no idea what that is.
17. Liberty Bowl: TCU vs. Georgia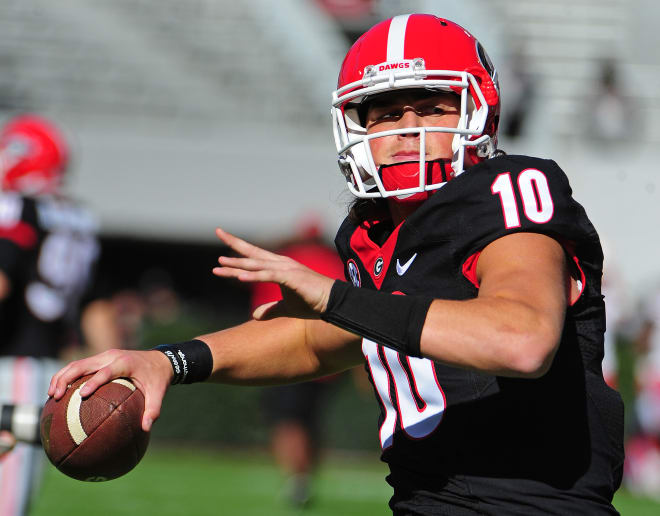 Two teams that were supposed to be dangerous this year fell flat in the regular season. Still, most believe the future of both programs is bright. There are weapons on both sides here and the two sides seem evenly matched. This is certainly worth watching.
16. Boca Raton Bowl: Memphis vs. Western Kentucky
Memphis' first season under first-time head coach Mike Norvell was a success. Western Kentucky averages 336.8 passing yards per game and ranks 10th in the nation in total yards. These teams are both probably a bit better than the credit they get. This may be legitimately fun.
15. Outback Bowl: No. 17 Florida vs. Iowa 
Another game where the under might be the play. Both sides play solid defense and neither has an offense of which to speak. There will be punts … lots of them, but that doesn't mean the game will be boring. Each side has impressive athletes on defense and both teams are probably at least a little better than people admit.
14. Music City Bowl: Nebraska vs. No. 21 Tennessee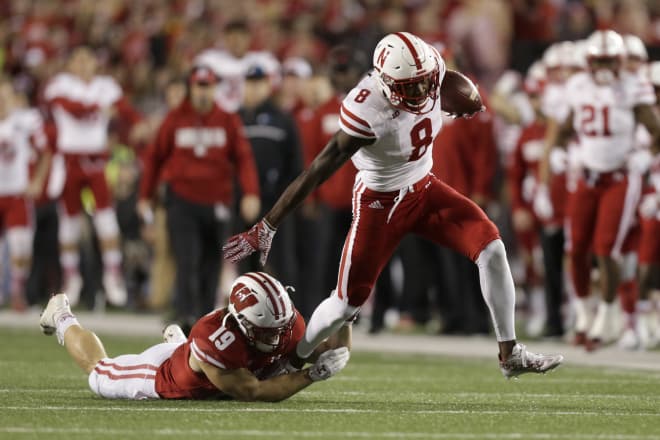 A pair of teams that got their rabid fans' hopes up by hot starts will play each other. The losing team's message board meltdown will be must-see, but the game itself shouldn't be shabby either. There's plenty of talent on both sides and the clashing styles provide intrigue.
13. Holiday Bowl: Washington State vs. Minnesota
Mike Leach's offense is nearly as interesting as Leach himself. Minnesota's defense is what makes it interesting. Clashing styles are only interesting when the difference is drastic and these two are near polar opposites.
12. Cotton Bowl: No. 15 Western Michigan vs. No. 8 Wisconsin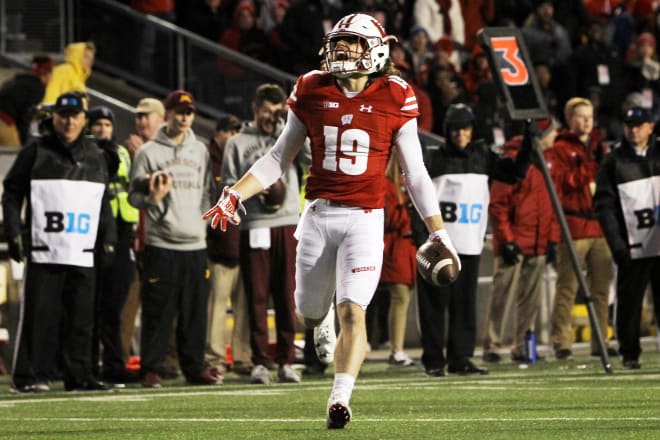 If you like corny coaching gimmicks that involve boat rowing, this game is for you. If not, you may want to watch anyway. There's always something to be said for the undefeated little guy getting its shot. Upsets are fun, but watching Goliath crush David is a blast, too.
11. Camellia Bowl: Toledo vs. Appalachian State
Another bowl sponsor that forced me to search its name on Internet. No matter, Toledo has a fun running back in Kareem Hunt, who is as explosive as players come. Appalachian State has a fun mascot in Yosef, who is as rugged as dudes wearing furry costumes come.
10. Texas Bowl: Kansas State vs. Texas A&M 
K-State is 4-0 against teams from Texas this season. At the same time, Bill Snyder is 1-5 in bowl games this decade. Something has to give. The old-school Big 12 matchup will provide nostalgia. All signs point to a close game here.
9. Las Vegas Bowl: Houston vs. San Diego State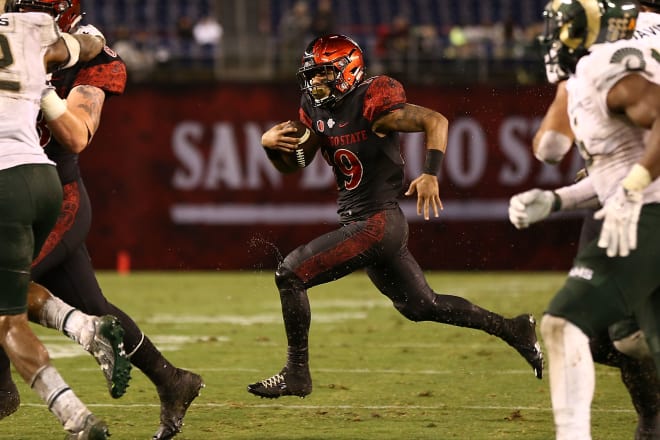 San Diego State brings one of the more overlooked superstars in college football, in record-setting running back Donnel Pumphrey, who needs 108 yards to break Ron Dayne's record for rushing yards in a career. The fact that Houston has turned to a man with "Major" as his real first name to lead the post-Tom Herman era is interesting as well.
8. Citrus Bowl: No. 20 LSU vs. No. 13 Louisville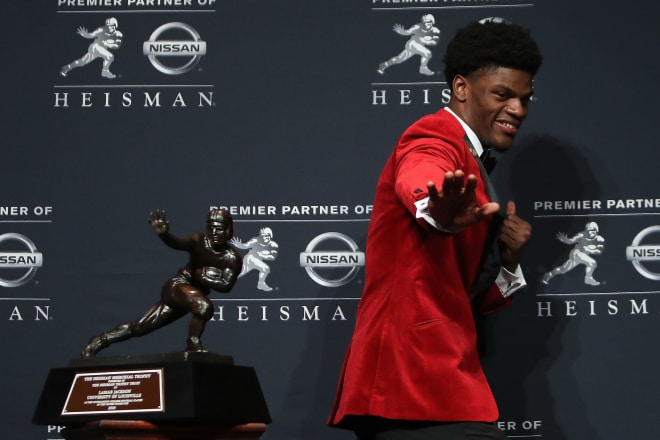 Will Heisman Trophy winner Lamar Jackson find success against LSU's defense? Will Tigers star running back Leonard Fournette play? Will you be able to understand Ed Orgeron's postgame press conference? Unanswered questions and top-level athletes make this interesting.
7. Sugar Bowl: No. 7 Oklahoma vs. No. 14 Auburn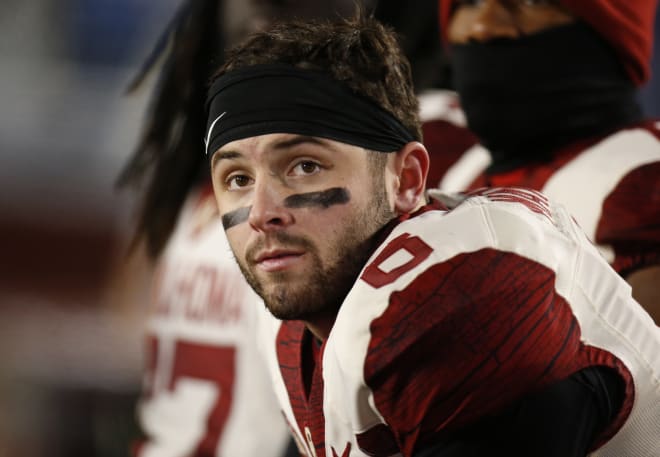 Another game that will be interesting based on the pure number of good football players on display. Oklahoma can score in a hurry while Auburn's defense is maybe better than many think. Both brands carry a certain level of cache, which also helps.
6. Russell Athletic Bowl: Miami vs. No. 16 West Virginia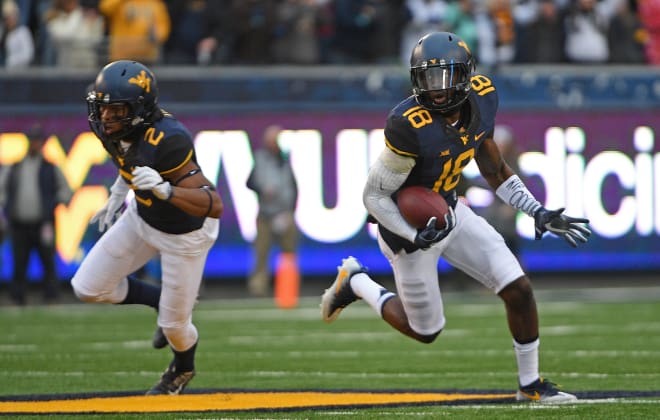 Speed everywhere. This is a matchup between two teams that rely on speed to survive. Neither was ever a true national title contender but they could make incredible music together.
5. Alamo Bowl: No. 12 Oklahoma State vs. No. 10 Colorado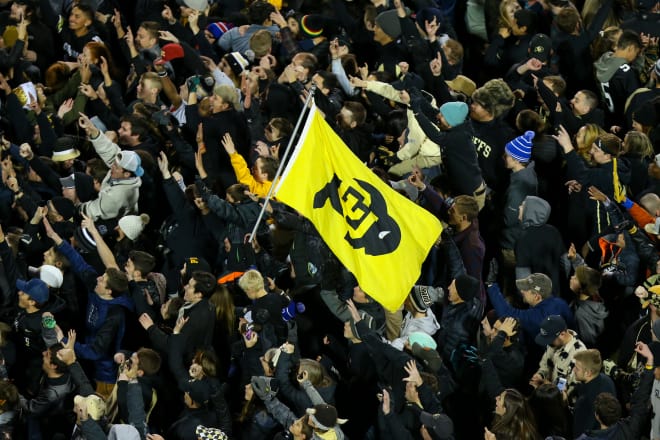 The season's biggest surprise, Colorado takes on an old Big 12 foe. The Buffaloes come equipped with an impressive quarterback and the Cowboys, as always, will roll with an exciting, high-powered offense. The Alamo Bowl has created a reputation for housing high-scoring, exciting games. This one should be no different.
4. Rose Bowl: No. 5 Penn State vs. No. 9. USC 
A game between two coaches that came under fire by segments of their own fan bases early in the season. This is the Fan-Comeuppance Bowl. Both had (small) cases to be in the playoff discussion for good reason. The talent here makes for a nice matchup and there's a small feeling that the coaches are winning to spite the most obnoxious fans. What's not to love?
3. Peach Bowl: No. 1 Alabama vs. No. 4 Washington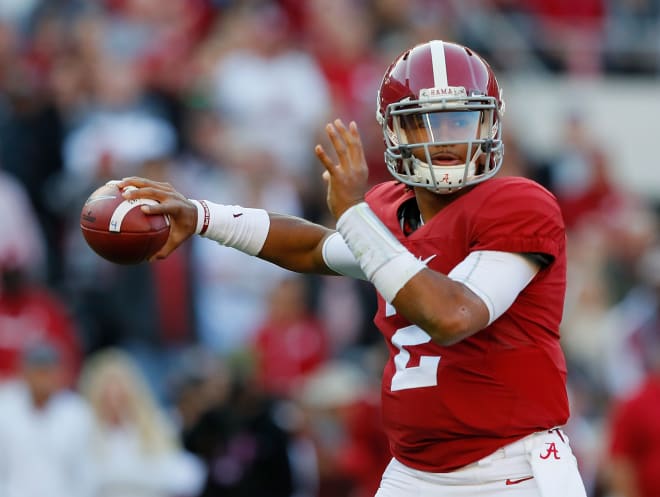 Hey, a postseason game with a result that actually means something. What a concept. Poor Washington. But, hey, the chance for a upset is a draw.
2. Orange Bowl: No. 11 Florida State vs. No. 6 Michigan 
A must-see running back (FSU's Dalvin Cook) against a must-see coach (You know which one). There are two teams that have playoff aspirations and had the athletes to realize them. This game will have a CFP feel.
1. Fiesta Bowl: No. 2 Clemson vs. No. 3 Ohio State 
In what should be the closer of the two semifinal games, the Tigers and Buckeyes have looked equally vulnerable at times this season. The fact that the result means something drives the game, but this would be a fun one to watch even if it took place in the Dollar General Bowl … or even inside an actual Dollar General.