NSD Question of the Day: What surprise is in store for Wednesday?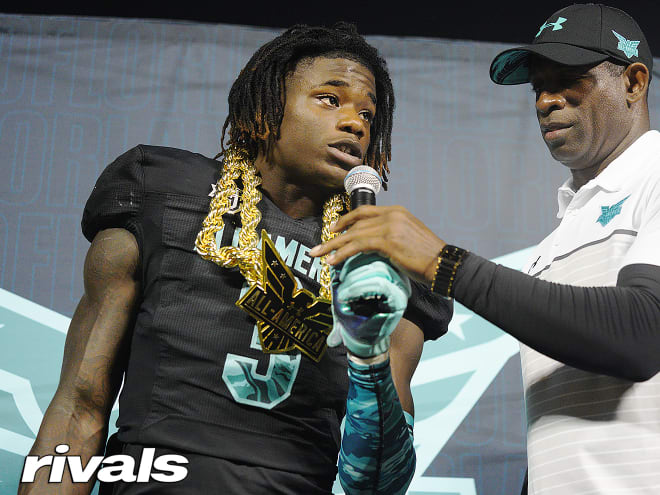 With National Signing Day less than a week away, the Rivals analysts answer a question each day. Today, the analysts are asked what surprise is in store for next Wednesday?
ROB CASSIDY, Florida analyst  
If I can guess a specific event in this space, it won't be a big surprise. That's why I'll just take a vague shot in the dark and say 'something related to Zachary Evans, something related to Ole Miss, or something related to both.' Evans is the most intriguing and unpredictable prospect left on the board and Lane Kiffin's team is one of the most intriguing programs. We'll see what happens in the days ahead, but I expect both to generate news.
ADAM FRIEDMAN, Mid-Atlantic analyst  
The biggest surprise on signing day is going to come from an SEC team and a five-star. It could be Evans-related or it could come from Jordan Burch. Evans is looking at a bunch of programs, but Ole Miss seems like it is in great shape now. Georgia, Tennessee and a couple others are in the mix, too. Burch committed to South Carolina in December but didn't sign. He took a secret visit to LSU last weekend and the Tigers have a chance of flipping him next month.
ADAM GORNEY, National and West analyst  
Ohio State wanted him. LSU wanted him. Florida was trying to flip him. Alabama offered as did many other national powerhouses. But, in the end, my bet is that four-star running back Jahmyr Gibbs shuns all those programs and stays home to play for Georgia Tech. Location is definitely playing a role in Gibbs' decision but you also have to credit the job coach Geoff Collins and his staff did in selling the vision to Gibbs, who has the ability to step in on Day 1 and start in Tech's backfield. It has to be difficult to say 'no' to LSU, Ohio State and Florida, but I think Gibbs is going to do it and he's going to stick with his Georgia Tech pledge.
JOSH HELMHOLDT, Midwest analyst  
Expectations are for Burch to come up with a surprise because no one has assurances on what he is going to do, but I actually think he signs with South Carolina and keeps it pretty straightforward. The highest-ranked prospect left in the class is who I am looking at for some Late Signing Period fireworks. Broderick Jones is committed to Georgia, but I think he pulls the switch and ends up with Auburn.
CHAD SIMMONS, Southeast analyst  
Could the answer be anyone other than Evans? Nobody knows what he is going to do. Will he sign? Can he even sign? Could he just decide to sign financial aid with more than one school? Could he just commit, then show up somewhere else come June?

Evans is full of surprises and he's likely not done yet. Where will he be this weekend? It sounds like it's not going to be Georgia, so could he go west to USC? What about Florida State this weekend? In the end, could the No. 1 running back end up in Oxford playing for Kiffin and the Ole Miss Rebels. Regardless of what happens, Evans will surprise us again in some fashion.
SAM SPIEGELMAN, Texas and Louisiana analyst  
The biggest surprise on Signing Day is going to center around Evans. What's next in this saga? The nations top back likely won't sign, but do we expect a commitment? Sure, in theory, he could. He could turn heads with a pledge to Florida State, USC, Tennessee, Ole Miss, Georgia, Ohio State or Texas A&M. None of that would be too shocking. But what would be — how about the continuation of the mystery. Evans may not know where he's going yet and we shouldn't simply assume it'll be sorted out by Wednesday.
WOODY WOMMACK, Southeast analyst  
Given the attention and offers Gibbs has received over the past few months, most people assume he will end up flipping away from Georgia Tech on signing day. But the Jackets have done a great job recruiting him from start to finish and I think they pull the surprise.