NSD 2021: Four prospects who may flip this week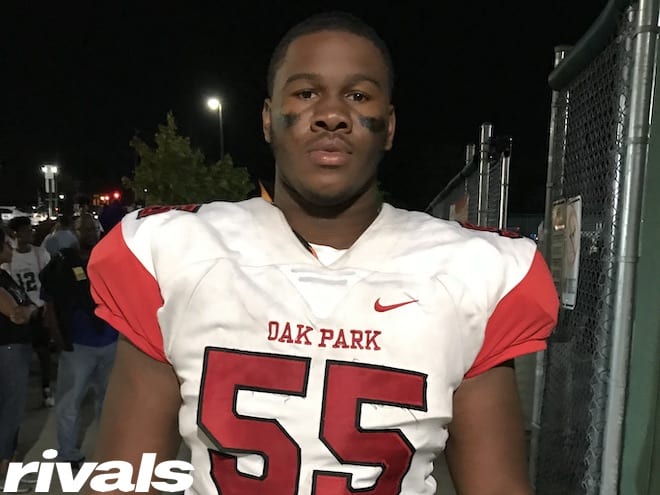 The most significant signing day for college football is now in December, but there are still some top storylines to watch this week heading into the February signing period. Of course there are some big names uncommitted that will announce their decisions, but there are also committed prospects that could flip to other programs at the last minute. With the majority of the 2021 class signing in December, the numbers will be low, but some big programs could still lead some to flip.
1. RAYSHAUN BENNY
Benny committed to Michigan State in November, but chose not to sign early. He has waited for February, and that gave other schools time to recruit him and try to change his mind. Michigan is an in-state program, so the Wolverines are a threat to the Spartans, and Texas is involved as well. It looks like Benny is leaning towards staying with the Spartans, but we are keeping a close eye on this one.
2. CAYDEN BRIDGES
This Mississippi safety is committed to the Jaguars, but the odds of him signing with South Alabama look to be very slim. Auburn and Mississippi State came in with offers last week, and both are schools Bridges is now considering. The Tigers may be the team to beat, and Auburn has made a big push for his signature.
3. TARVARISH DAWSON
In-state programs Florida and Miami were both in play about a month or so ago, but Auburn's biggest threat as Signing Day approaches is Texas A&M. Jimbo Fisher and the Aggies have made this one interesting down the stretch, so it is one fans of these two SEC programs are watching closely. We mentioned last week that we feel Auburn can hold on, but all will find out for sure Wednesday.
4. LOGAN DIGGS
The Louisiana running back committed to Notre Dame back in July, and has looked to be solid to the Irish until the last few weeks. There has been some chatter about him having doubts late about moving to South Bend, and the threat is in-state program, LSU. The Tigers seem to have the most buzz around them late even though Diggs is committed to the Irish, so he will have a lot of eyes on him this week.
Josh Helmholdt and Sam Spiegleman contributed to this article.