NSD Preview: Five teams in the spotlight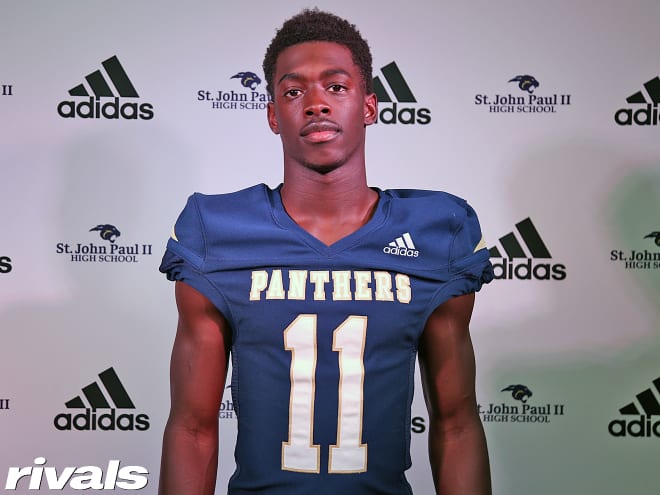 It's becoming more and more common that the majority of prospects sign in December, and even in a year littered by COVID-19, that was certainly the case again in 2020.

Still there are a few notable prospects across the country that are waiting until Feb. 3 to put the pen to paper and make their decisions official. That includes elite uncommitted players like JT Tuimoloa and LJ Johnson, among others.

We examine some of the major prospects still on the board and five teams in the spotlight to make some noise during the second National Signing Day on Wednesday.
1. ALABAMA
The Tide are sitting on one of the most star-studded recruiting hauls in history with multiple five-stars and a dominant collection of top-100 talent. Alabama enters Feb. 3 with 15 players ranked inside the Rivals100 and is on track to sign at least a 16th when Camar Wheaton, the nation's No. 1 running back, moves from committed to signed.

Additionally, the Tide have a chance to bolster that talent-laden group with either Rivals100 safety Terrion Arnold, Rivals250 wide receiver Brian Thomas or five-star defensive end JT Tuimoloau. There is no doubting that the Tide will finish with both a national title and a recruiting title this year; the question is simply how Nick Saban's team closes out the cycle.
2. LSU
It has been a very interesting 12 months in Baton Rouge, beginning with a national championship down the road in New Orleans followed by a rocky season last fall followed by a number of different coaching changes and a major NCAA investigation currently ongoing.

That didn't stop Ed Orgeron from keeping the nation's No. 1 player, defensive tackle Maason Smith, home. The Tigers enter the week with the nation's No. 4-ranked recruiting class with some major dominos left to fall, including a few in-state. LSU is in a strong position to keep Rivals250 wide receiver Brian Thomas home despite ongoing pushes from Texas A&M and Alabama. Additionally, LSU is working to flip longtime Notre Dame running back commitment Logan Diggs.
3. TEXAS
It was Tom Herman who helped Texas close strong in December with signing of Louisiana defensive lineman Barryn Sorrell and keeping key pieces like five-star Ja'Tavion Sanders on board. Now, the attention shifts to first-year Longhorns coach Steve Sarkisian to his touch on this 2021 class before shifting his full attention onto the future in Austin.

One way that Sarkisian could make a statement is by landing Rivals100 running back LJ Johnson, who elected not to sign with a team in December despite being a mid-year graduate at Cypress (Texas) Fairbanks High School. Johnson is down to the Horns and Aggies and has visited both campuses in January as he sorts through his options. He has a longstanding relationship with Stan Drayton and Sarkisian's success at Alabama has been instrumental to his early success at Texas. Landing a back like Johnson over Texas A&M would make for a colossal victory on the recruiting trail.
4. OHIO STATE
Ryan Day's team had a lot of momentum on the recruiting trail back in the spring as the Buckeyes began assembling what is now currently tabbed as the nation's No. 2 recruiting class in 2021. The group is headlined by five-stars Jack Sawyer, Donovan Jackson and Emeka Egbuka, who all inked their paperwork in December, but there is still a chance for the Buckeyes to make some noise in February.

Tuimoloau, at one point, had Ohio State at the top of the pecking order. Alabama has remained a team in the mix and Oregon has gained some momentum in this recruitment of late. Rivals100 linebacker Raejon Davis, a one-time LSU commitment, made a visit to Columbus in January and is weighing a fit at Ohio State versus staying put in California and playing for the hometown Trojans.

Ohio State may not be the favorite for either defensive standout, but has a chance to walk away with perhaps one of these out-of-state prospects.
5. TEXAS A&M
Most of the world was happy to say goodbye to 2020, but the Aggies closed out the year with a bang. Jimbo Fisher's team signed five-stars Bryce Foster and Tunmise Adeleye and added key cogs in the trenches in four-star defensive lineman Shemar Turner and center Remington Strickland before flipping to page to 2021.

Texas A&M is still a candidate to make some noise in February. The Aggies are one of two favorites for Johnson, who has a longstanding bond to Tommie Robinson and Fisher. They're also continuing to court Thomas out of Louisiana. One more X-factor could be Rivals100 defensive tackle Tywone Malone, who visited Texas A&M, Ole Miss and Florida State in January before announcing his intentions on Wednesday.This is boiling down to Texas A&M vs. Ole Miss in a critical SEC battle for the nation's No. 5 defensive tackle.