NFL Draft: Intriguing TE values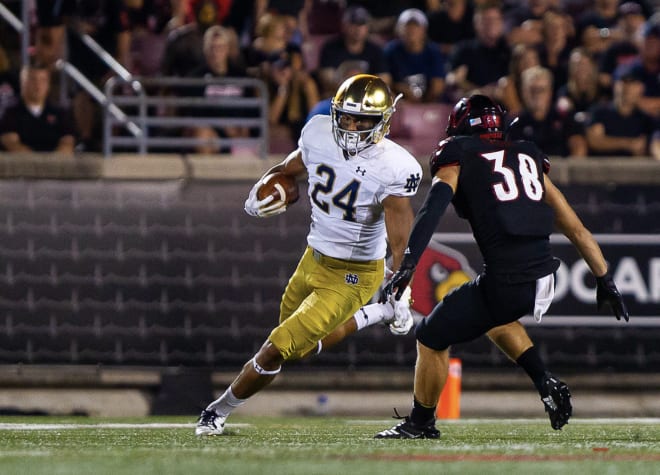 1. Tommy Tremble, Notre Dame, second round 
Tommy Tremble has improved quite a bit at Notre Dame and is an athletic downfield pass catcher. Notre Dame has a good reputation for TEs in the league and development and that should help land him in round two, at least. He wasn't overly productive at Notre Dame but his measurables and athleticism intrigue scouts.
*****
2. Hunter Long, Boston College, third round 
Hunter Long reminds me a lot of Jack Doyle, and he should be a reliable target for some team as perhaps a TE1 or TE2. His production at Boston College was very good over the last two seasons. He's shown his ability to stretch the field at times, but mostly he's a steady, move-the-chains guy with good hands.
*****
3. Brevin Jordan, Miami, third round 
Brevin Jordan is a dynamic talent and has shown he can get downfield and make big plays, but his lack of size and length has him in the round two or three area. At Miami, he averaged more than 14 yards per catch each season and I see him as a flex guy and a big receiver more than an inline guy.
*****
4. Kenny Yeboah, Ole Miss, third round 
Kenny Yeboah has developed well since he hit Ole Miss, and Lane Kiffin works well with tight ends, but Yeboah's long-end speed is the big question mark. As a former wide receiver he has good route-running ability and hands and he could be a steal in round three. Despite speed questions he averaged more than 19 yards per catch last season.
*****
5. Pro Wells, TCU, fifth round 
Pro Wells didn't catch a ton of passes at TCU (32) but he was a touchdown machine (eight) comparatively, and he's an intriguing athlete overall who could slide to the middle of the draft.