NFL Combine: Five defensive players whose stock took a hit
DERRICK NNADI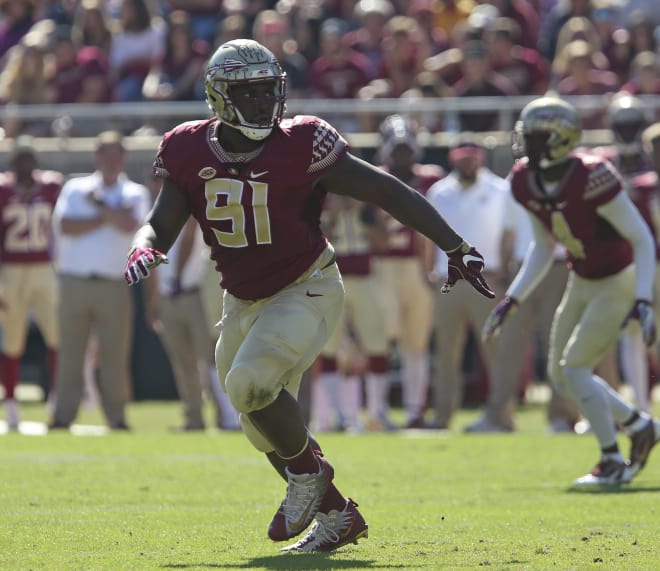 Recruiting: Nnadi committed to Florida State over mainly Virginia Tech and Virginia on National Signing Day as the Hokies were considered the front-runner heading into the decision. Ohio State and others were also involved.
Combine buzz: Nnadi was tied with Georgia's John Atkins for the slowest 40-yard dash at the combine at 5.38 seconds . Nnadi also did only 25 bench press reps. In comparison, surefire first-round pick Vita Vea had 41 reps.
Farrell's take: Nnadi was a ball of motion out of high school but was certainly sawed off and not overly athletic, so it's no surprise he didn't kill the combine. But he's a guy who does more on the field than you expect, and I still think he can be a very good pro. He probably dropped to the late rounds at best after the combine, but he could still be a steal.

ARDEN KEY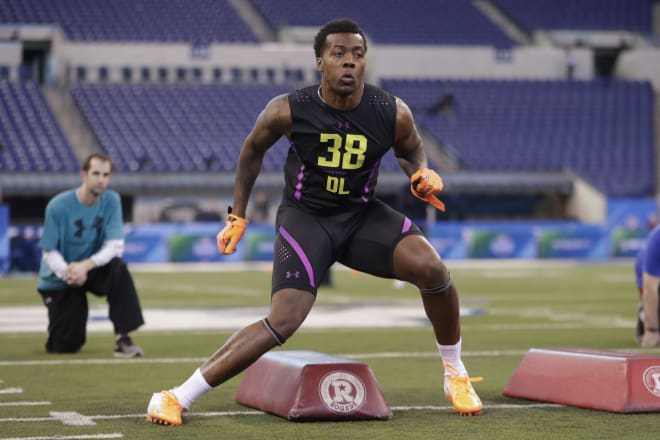 Recruiting: Key committed to South Carolina twice, only to back off those pledges and pick LSU over the Gamecocks and others in April before his senior season.
Combine buzz: Key did not run the 40-yard dash at the combine - he said he plans to run at LSU's pro day - and he didn't bench press in Indianapolis either. Key is seriously talented, but there are some off-field questions that continue. We liked Key a lot as an outside pass rusher out of high school, but worried about how he'd be able to hold the edge.
Farrell's take: With the off-field concerns, many felt Key should have done everything at the combine to really put the focus on his physical skills, which are many. However, by not testing in certain areas - coupled with a solid, but not spectacular, on-field workout - he left more questions than he answered.

TAVARUS MCFADDEN 
Recruiting: McFadden had a little showmanship during a ceremony at his high school during his senior season. First, McFadden picked up a Florida State hat, only to put that down and pick up a Georgia hat. He then discarded that one and chose the Seminoles.
Combine buzz: A 4.67-second 40-yard dash was not impressive. And then McFadden had a tough time during position drills, which were seen by former FSU star Deion Sanders, who said McFadden might be a better safety than corner in the pros.
Farrell's take: He's a big defensive back, so we knew he wouldn't run that well. But now the questions about whether he's a safety or a corner have arisen again, as they did in high school. We debated that endlessly in our rankings and stuck with corner and he lived up to that his sophomore season, but last year he struggled badly. He's sliding in the draft in a big way.

JOSEY JEWELL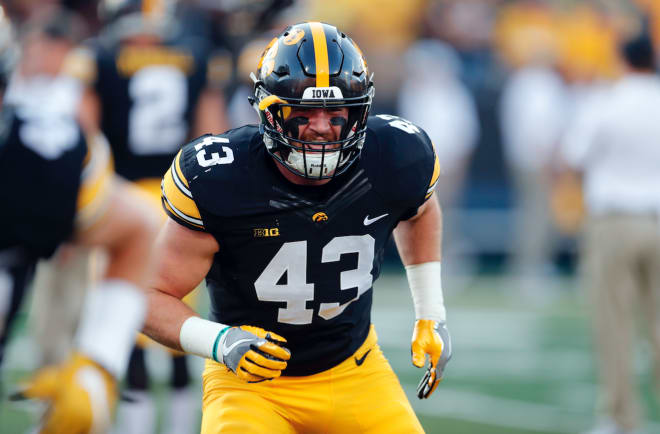 Recruiting: A two-star prospect out of high school, Jewell committed to Iowa a few nights before National Signing Day. His only other reported offer was from Northern Iowa.
Combine buzz: Jewell is a ball hawk who racks up big tackle numbers, but his speed at the combine was not on the elite level. The Iowa linebacker posted a 4.82-second 40-yard dash and he wasn't all that impressive during speed drills during the on-field work.
Farrell's take: Athleticism was a question mark coming into the event, and he didn't pass the eyeball test in drills and hurt himself with his 40 time. It was the same question we had about him coming out of high school. He was big and could tackle, but he wasn't very fast, which is why he didn't have a ton of offers. He's sliding a bit.

CHRIS WORLEY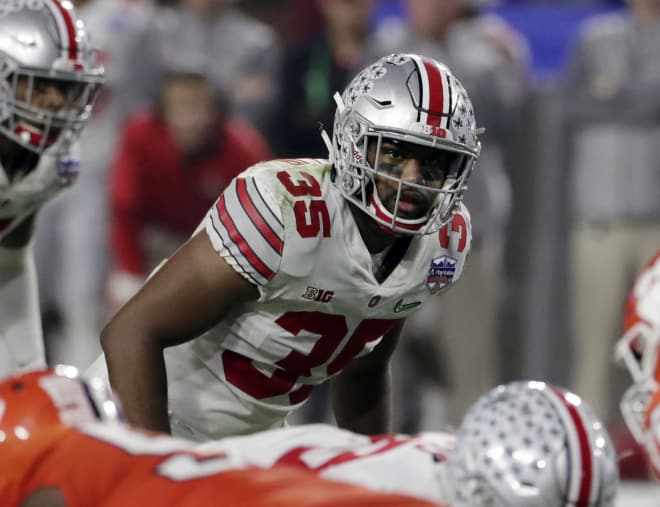 Recruiting: In January leading up to National Signing Day, Worley committed to Ohio State during his visit, and it was no surprise since the Buckeyes had been a favorite. Arkansas, Illinois, Michigan State, Pitt, West Virginia and others were also involved.
Combine buzz: Worley ran the slowest 40-yard dash among linebackers and put up the fewest bench press reps (15) of any player at the position. For someone trying to move into the middle rounds, Worley didn't help himself.
Farrell's take: Worley was a very small linebacker out of high school and we questioned how he'd develop, which is why he was a mid-range three-star. His 40 time will hurt him the most here, and he might slide through the draft without being picked unless he has a great pro day.