NFL Combine: Five offensive players who hurt their stock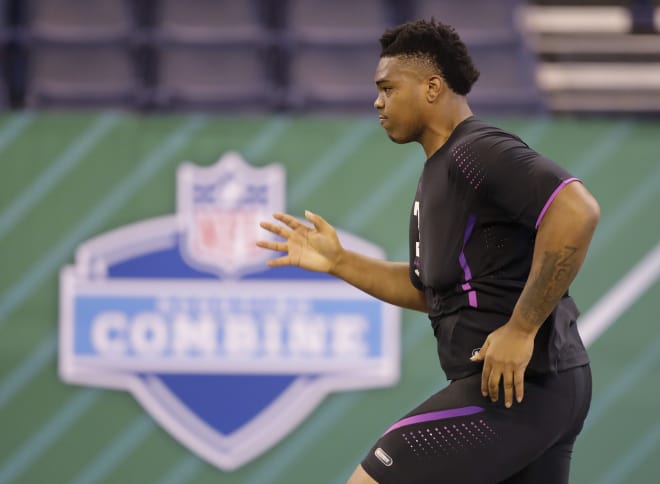 Recruiting: Initially a Tennessee commitment, Brown surprisingly flipped to Oklahoma on National Signing Day. He had never taken an official visit to Norman.
Combine buzz: It has been called a complete disaster and historically bad. To be blunt, Brown had an awful on-field performance at the combine and it could tank his draft stock. The Oklahoma offensive lineman finished last at the combine in the 40-yard dash, broad jump, vertical jump and 20-yard shuttle, according to reports. At 6-foot-8 and 345 pounds, Brown also had only 14 bench press reps.
Farrell's take: This was the Brown we saw out of high school, an out-of-shape kid who didn't have a very good work ethic. It's very surprising because he has been so good on the field and certainly didn't look like he had conditioning issues. He really killed any chance of being a first-rounder and it will be interesting to see how far he falls. Conditioning question marks is why we had him as a three-star out of high school.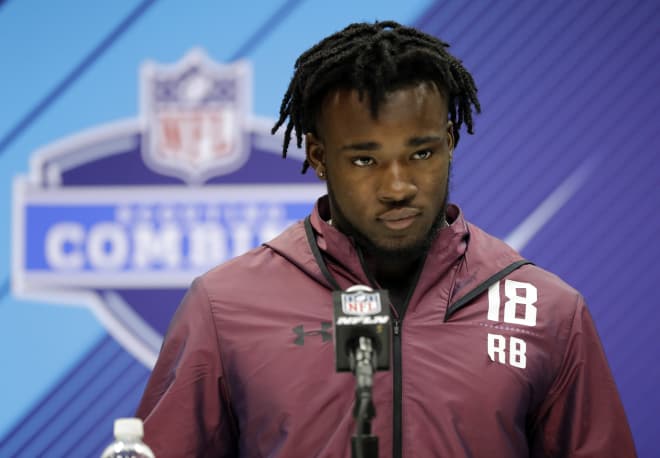 Recruiting: Jones committed to USC over Notre Dame and others at the Under Armour All-America Game. He had been committed to Oklahoma State earlier in his recruitment.
Combine buzz: Jones pulled up injured during his 40-yard dash, but he can redeem himself at USC's upcoming pro day. He also posted an impressive 36.5-inch vertical jump before being sidelined with a hamstring injury.
Farrell's take: The 40 time hurts even if he did pull up because now there will be questions about his true speed and whether he will be a guy who has constant muscle pulls, etc. It won't kill him, especially if he has a good pro day, but he might have been passed by Derrius Guice and perhaps Sony Michel on running back boards. Jones was a highly regarded four-star out of high school known for his speed and ability in space.

Recruiting: Jackson committed to Louisville during the summer before his senior season but still took official visits to Florida, Nebraska and Mississippi State. The biggest push came from the Gators.
Combine buzz: Jackson was up and down in passing drills at the combine, certainly not stifling any criticism that he should switch positions to play in the NFL. According to The Sporting News, Jackson chose not to run the 40 because of reports teams wanted him to move to receiver.
Farrell's take: I still have Jackson projected to the late first round, but his on-field performance didn't help him that much. He was erratic, didn't look comfortable and his ball sailed on him consistently. Scouts worry about his accuracy and ability to throw from the pocket, so a very average performance could knock him down a round. We had Jackson as a four-star out of high school while many others had him as a three-star because of his raw passing ability.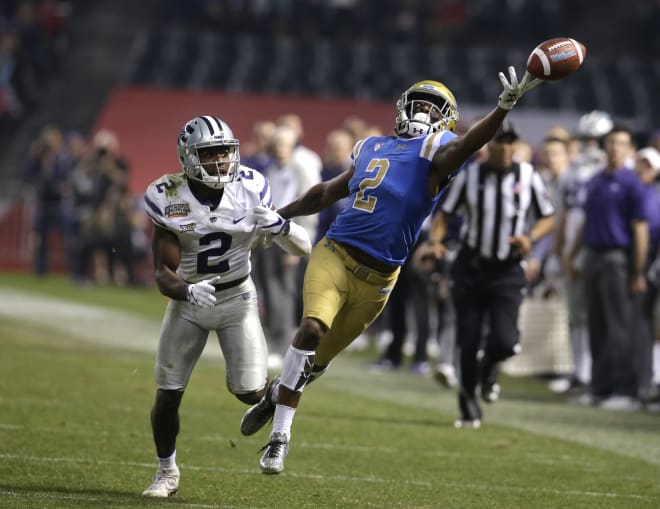 Recruiting: UCLA offered Lasley and one day later he committed to the Bruins. Utah, Boise State, San Diego State and others were involved.
Combine buzz: Lasley was average during some of the testing drills but then really struggled during the gauntlet, where he bobbled numerous passes and seemed to be fighting the ball all day.
Farrell's take: There were questions about his hands before the combine, so this didn't help at all. We had Lasley as a high three-star out of high school for the very same reason, he could run and had size but had way too many drops. Now he could go anywhere from the third round all the way to the sixth or seventh.

Recruiting: Hardly recruited out of high school, Washington picked Oklahoma State in the summer prior to his senior season. His only other reported offer was from Texas State.
Combine buzz: Washington was solid but not spectacular in testing and on field drills and he measured in at 5-foot-11, so his size is a bit of an issue.
Farrell's take: This is a weak wide receiver group overall and Washington had a chance to really push up the rankings but he didn't. He didn't have a poor combine, but needed to have a better one, especially compared to guys like Christian Kirk, if he wanted to land in the first round. Now he's a second- or third-round prospect.