National Signing Day: Predictions on uncommitted prospects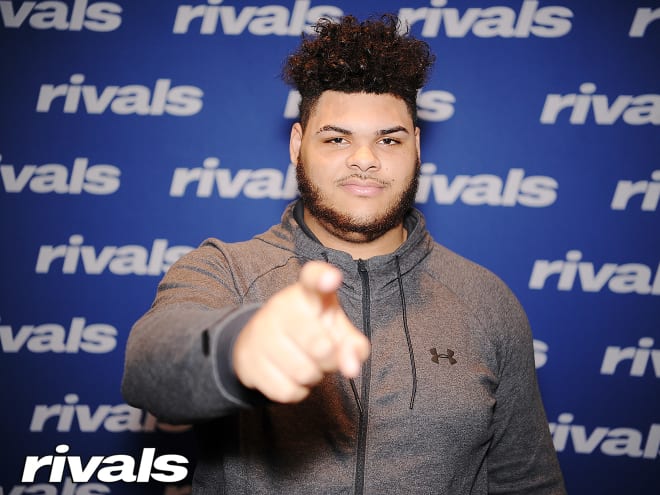 The February National Signing Day is not quite the same, thanks to the creation of the Early Signing Period.

Only 12 players in the Rivals250 remain uncommitted, and none in the top 15. In fact, a whopping 216 players among the Rivals250 already signed in the Early Signing Period.
But there's still a dozen question marks remaining and our recruiting analysts have the predictions.
MORE: NSD Announcement Guide | Farrell's 10 bold predictions | Five prospects that could flip
*****
Wright is the highest-rated uncommitted prospect in the Rivals250 and his recruitment has been fairly uneventful this last month. Tennessee remains the leader for the West Virginia native, but the Mountaineers and new head coach Neal Brown renewed their recruiting efforts this month. Wright took official visits to West Virginia and Tennessee over the past two weekends but it still seems as if the Vols are in the best position heading into National Signing Day.
Adam Friedman's prediction: Tennessee
*****
This is another race that has tightened up the last few weeks. The longtime Ole Miss commit could very well end up back with the Rebels. Alabama was out of this race until Nick Saban hired Charles Huff away from Mississippi State, then the Crimson Tide got an official visit last weekend and they cannot be ruled out anymore. Clemson has been the school leading the way since December, even when Ealy still was committed to Ole Miss. The combination of Clemson's football and baseball programs, and the culture there has Clemson viewed as the favorite by many. But the noise I am hearing about Ole Miss getting him back has me going with the in-state school.

Chad Simmons' prediction: Ole Miss
*****
Georgia got the last in-home visit with Elam and the Bulldogs find themselves in a battle with in-state Florida to land the Rivals100 prospect. Florida is thought to hold a slight edge here, but the Bulldogs' recent in-home visit is to have gone incredibly well, so it's possible that gap is closing. UF's relationship with Elam is a strong one, however, but there's no telling what may change between now and Elam's Wednesday announcement.

Rob Cassidy's prediction: Florida
*****
It has been viewed as an Alabama-LSU battle for Sopsher from the beginning. Ole Miss tried to get in there and Texas A&M received an official visit, but this did come down to the Crimson Tide and Tigers. Ed Orgeron has been heavily involved with this one from day one and the head coach in Baton Rouge will win out. Sopsher spent the weekend at LSU and things went very well. Alabama may have been trending at one time, but LSU will keep Sopsher home.

Chad Simmons' prediction: LSU
*****
This one gets more interesting by the hour. Moore was at LSU for an official visit over the weekend, but stopped by Mississippi State, the school where he was once committed, on the way home. Now there is a chance Moore holds off and decides not to sign on Wednesday to take more time. All signs have been pointing to Moore leaving the state for Auburn, Florida or LSU, and now, this looks like an Auburn vs. Mississippi State battle. This one has gotten much, much tighter in the last 24 hours.

Chad Simmons' prediction: Auburn
*****
The challenge with the four-star linebacker is that he does not talk much about top schools or his recruiting trips or much else, so it's sometimes difficult to get a gauge on exactly what he's thinking. But Alabama has made him a top priority and the Crimson Tide are always tough to beat even with Tosh Lupoi off to the NFL. Tennessee and Washington remain in the running, but it looks as if Alabama continues to hold the edge.

Adam Gorney's prediction: Alabama
*****
Auburn, Florida and Miami are all very real options for Richards, who has played his recruitment extremely close to the vest as of late. Things seem to be trending in the Tigers' direction as of late, but nobody can say anything with much certainty at this juncture. Miami looked to be the leader for some time because Richards' older brother attended the school and the four-star athlete had named UM as his leader on multiple occasions. That doesn't seem to be the case these days, however, as Florida and Auburn are more likely landing spots. The Tigers now get the slight edge due to Richards' close relationship with Gus Malzahn. That said, UF is still a real option and it's hard to rule Miami out completely even if the Hurricanes seem to have fallen behind.

Rob Cassidy's prediction: Auburn
*****
Lee has been considered one that is LSU's to lose for some time. A surprise school made this one interesting the last couple of weeks though, and that is Kentucky. The Wildcats got Lee on campus for an official visit and showed him their plan to put him in place to be a star in their system very early. That, along with his teammate, Amani Gilmore, committed there gave him a lot to think about. But, LSU got him on campus last, he is very close to numerous LSU signees and the in-state school will do what was expected, win out for Lee.

Chad Simmons' prediction: LSU
*****
Vimahi looked to have his recruitment wrapped up and he was going to announce his decision at the Polynesian Bowl, but then Ohio State offered late when he was at the All-American Bowl in San Antonio and he decided to take a visit to Columbus. For a long time, USC was considered the frontrunner but then Oklahoma surged after his visit to Norman. The Buckeyes have made things interesting. This one seems like a complete toss-up.

Adam Gorney's prediction: Oklahoma
*****
Heimuli has made the rounds the last few weeks and his recruitment has stayed busy in the closing days, but one thing continues to be true: He loved his Washington visit. He has great connections with that coaching staff and the Huskies have been involved with him for a long time. Alabama, UCLA, Oregon and others are staying in the picture but Washington still looks tough to beat.

Adam Gorney's prediction: Washington
*****
Shenault postponed his Monday commitment between Colorado and Illinois. The four-star capped his official visit to Boulder on Sunday and was set to announce his pledge upon his return home. A decision is now expected on Tuesday. There's reason to believe that the delay helps Illinois' chances of landing a fourth player out of the Lone Star State in 2019, but the Buffs remain confident that a Tuesday decision will favor them. Expect Shenault to announce he'll be joining his brother Laviska in Colorado.
Prediction: Colorado
*****
Barring a late change of a heart or an unforeseen twist, Sorrells should choose South Carolina. That said, the four-star defensive lineman visited Alabama over the weekend, so that adds a bit of uncertainty. It will also ensure that Gamecocks head coach Will Muschamp not get too comfortable until the letter is signed. That said, South Carolina is the smart pick here. Penn State currently sits on the outside looking in when it comes to Sorrells, but stranger things have certainly happened in recruiting.

Rob Cassidy's prediction: South Carolina