Mind of Mike: Ten bold National Signing Day predictions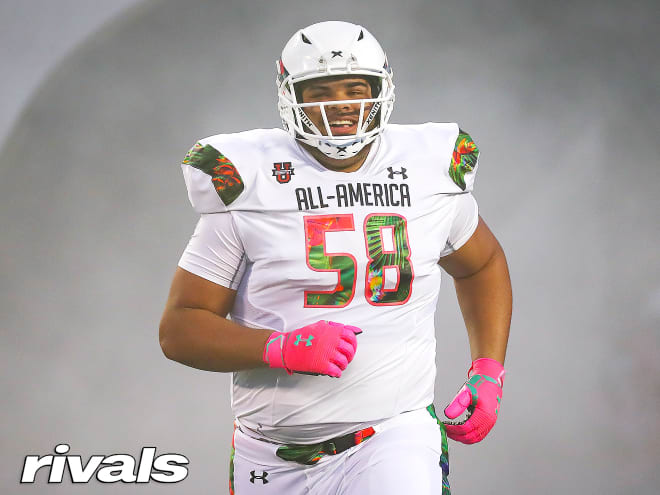 MORE: Ten must-get prospects on National Signing Day
Making predictions about what will happen on National Signing Day is usually a fool's errand, and Rivals.com National Recruiting Director Mike Farrell is willing to play the fool. Here are 10 things to look for on Wednesday.
1. ALABAMA WILL WIN THE TITLE
Alabama is back on top of the recruiting world, so the panic that we saw last year can stop. When 'Bama finished No. 7 last year, some said it was the beginning of the end of the Crimson Tide's recruiting reign of terror, but that was clearly wrong. Not only will Alabama finish on top, but the Tide will also finish with the top average star ranking.

2. OKLAHOMA WILL WIN THE BIG 12... BARELY
I stink at math, but with Texas holding the slightest of edges in the team rankings over Oklahoma, the battle for the Big 12 will come down to the wire. No matter what happens this Wednesday, Oklahoma will end up with better class when it comes to average star ranking and quality. This is a great recruiting rivalry between two power programs that we can look forward to for a long time and this year is a great example. It's hard to beat four five-stars like Oklahoma has.

3. VOLS WILL FINISH IN THE TOP 10
There won't be a ton of movement in the team rankings with so few prospects left to decide, but Tennessee can push up into the top 10 with a strong finish, led by five-star Darnell Wright. It will take a couple of recruiting upsets like perhaps George Pickens or Henry To'oto'o or even both, but the Vols have a shot.

4. NEBRASKA REMAINS THE MOST SURPRISING CLASS
Nebraska may slide a couple of spots at the end of the day, but the Huskers will still finish in the top 20 and possibly stay in the top 15. That's remarkable for a team that had such a rough year on the field. Scott Frost and his staff are just getting started as well, so big things could be ahead for the Huskers.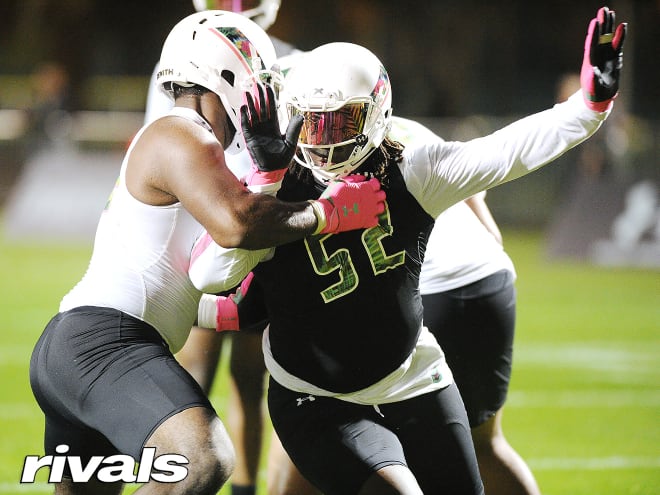 5. GATORS FINISH WITH SUNSHINE STATE'S TOP CLASS
Florida currently leads all Florida-based programs in the team rankings, but the Gators will be pushed by Florida State as the Seminoles look to close strong. Ultimately, Florida's lead is too big and the Gators will land a few players like Kaiir Elam of their own. Miami is a distant third here and the Hurricanes could have trouble cracking the top 25 if they aren't careful. Dan Mullen has done a very good job in his first full year at Florida.

6. QUALITY OF BUCKEYES' CLASS WILL SHINE THROUGH IN BIG TEN
It looks like Michigan or Penn State will finish on top of the team rankings for the Big Ten with strong classes, but Ohio State will still finish with the highest average star ranking and the best class when it comes to quality in the conference. Don't let a recruiting ranking outside the top 10 fool you, this is an important class for Ryan Day and it will have a huge impact on the program.

7. SEC CONTINUES ITS DOMINANT RECRUITING RUN
As usual, the SEC will have more teams than anyone else in the national top 10 and national top 20 led by Alabama and Georgia. LSU and Tennessee should finish strong and surprise classes from Texas A&M and Arkansas are a huge help to the conference overall.
8. OREGON RULES THE PAC-12
USC is going to have a very mediocre class by its standards and Oregon will remain on top of the Pac-12 by a large margin. Mario Cristobal has the Ducks recruiting at a very high level and that should only continue through 2020. USC will eventually be back on top based on its geographical recruiting advantage, but that might not happen until Clay Helton is gone. In the meantime, watch out for those Ducks.

9. PLENTY OF FLIPS
There are not a lot of uncommitted players in the Rivals250, but there are some unsigned committed players, so you will see plenty of flips on Signing Day. Will Geoge Pickens stick with Auburn or head off to Georgia or Tennessee? Will Nick Cross stick with Florida State? Where will Nathan Pickering end up? It should be an intriguing day in that regard.
10. SOMEONE WON'T SIGN
As usual, someone will decide to wait beyond Signing Day to make their decision and sign their letter. In fact, someone could decide not to sign at all and just wait and enroll, but we know there will be some drama on the first Wednesday of February as always.