National Combine: Top performers
SAN ANTONIO – Talented underclassmen from across the country – and even across international waters – made their way to the Alamodome for Friday's annual combine.
Rivals.com National Recruiting Analysts Adam Gorney, Sam Spiegelman and Josh Helmholdt were in attendance for the action. Here are their top performers from Friday's event.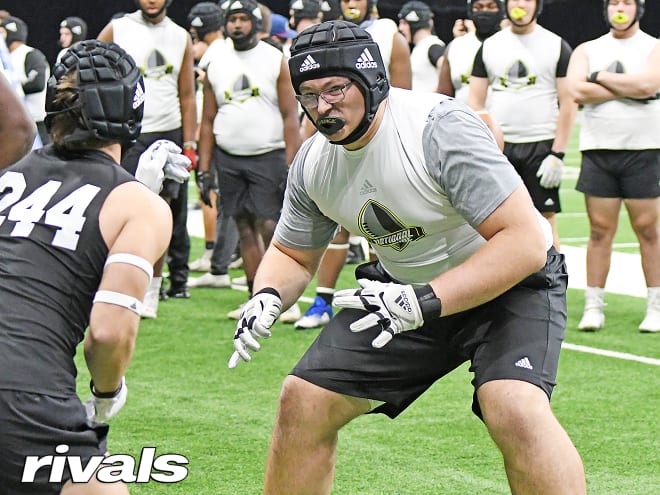 The Rivals250 offensive lineman from Missouri is massive at 6-foot-7 and a tank-like 330 pounds. Reichert moves well and is enormously powerful to keep even the strongest pass-rushers off the edge at bay.
During 1-on-1s, Reichert flashed the agility and the strength to knock down some of the quickest linemen he faced.
Michigan and Missouri are both battling it out for the four-star mauler.
*****
The 2024 quarterback from Arkansas wasted little time standing among a deep group of talented underclassmen quarterbacks in San Antonio. White, who holds an early offer from Ole Miss, is already 6-foot-3 and 200-plus pounds and easily pushes the ball downfield.
The soon-to-be junior passer was accurate throughout the combine and showcased a big arm on Friday.
The Razorbacks are also paying close attention to the in-state prospect.
*****
The 6-foot-3, 235-pound edge-defender was terrific during 1-on-1s and put on a clinic during the showcase. Turner, out of Pfafftown, N.C., is explosive off the line and flies around the edge.
He was dominant against other talented tackles and kicked the combine showcase off with a bang on his initial rep.
Liberty was the first to offer Turner, but he'll have a double-digit list in due time.
*****
The Rockledge, Fla., standout was physical at the line of scrimmage, drove receivers to the sideline, knocked passes down on almost every one-on-one rep and was definitely one of the best defensive backs at the event.
Active and physical, Heyward definitely left an impression and the 2024 prospect showed he's a name to know in Florida.
UCF is an early standout in his recruitment.
*****
Cotman loves to talk it up on the field and that intensity is infectious as the 2023 four-star cornerback gets after it on every rep and wants to prove he's the best on the field.
The Chester (Va.) Life Christian Academy prospect has length, toughness, an aggressive style and then he's super competitive once the ball is in the air.
West Virginia is involved the most right now but many others are involved.
*****
One of the most athletic and sudden receivers at the entire event, Frier was so explosive through his routes that cornerbacks could only hold on and hope to stay with the 2024 receiver from Live Oak (Fla.) Suwannee. The Florida State legacy whose father, Matt, played for the Seminoles, have offered along with Texas A&M. With his speed, athletic ability and hands, Frier should be a national recruit.
*****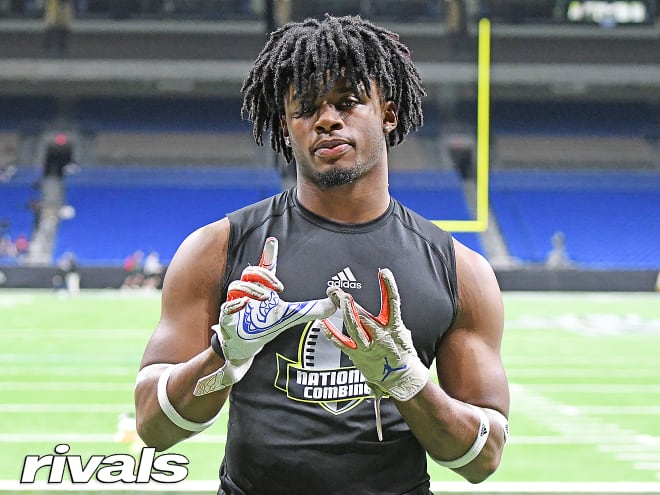 Only Arkansas State has offered so far but the 2023 defensive end from Lake Wales, Fla., is hearing from Florida, Georgia, Missouri, USF and others, and could definitely end up playing in the SEC.
James plays so fiercely, he attacks the offensive linemen and overpowers them, battles through each one with incredible intensity and has a non-stop motor.
*****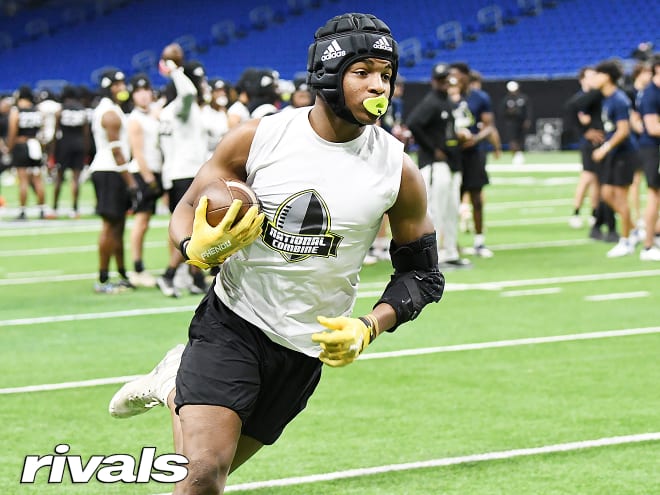 There is a reason we list four-star Isaac Smith as an athlete. The Mississippi native came to San Antonio planning to work out at defensive back, but when there were not spots left at that position he wound up at tight end. Although tight end is not a position Smith likely projects to in college, he was virtually uncoverable in that role and made several highlight-reel catches.
LSU is a top school along with in-state schools Mississippi and Mississippi State.
*****
Kevin Coleman is playing in Saturday's All-American Bowl, and his teammate at St. Mary's High School in St. Louis, running back Jamal Roberts, was showing out at Friday's All-American Combine. Roberts is already a good-sized back at 6-foot and 200 pounds, but what really stood out on Friday was his speed.
Roberts blew by linebacker after linebacker, and often found himself standing in the end zone waiting for the pass because his quarterbacks underestimated that speed.
Early offers have already rolled in for Roberts from Arizona State, Arkansas State and Florida State.
*****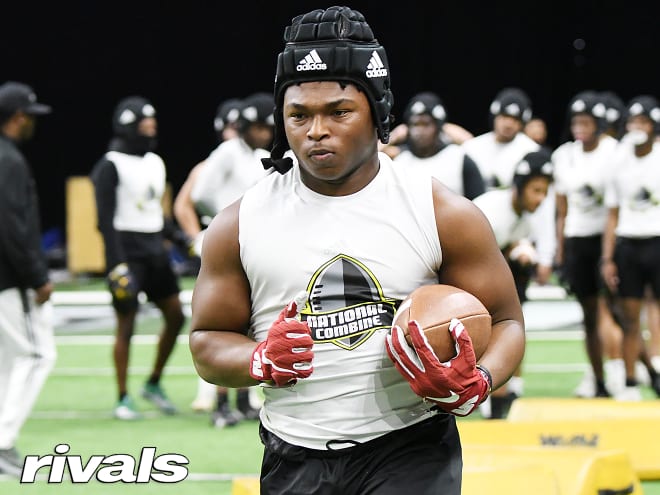 The play of the early session in the running back/linebacker group was made by Milledgeville (Ga.) Baldwin 2024 running Micah Welch. After beating the defender, Welch found himself having to adjust to a poorly thrown ball in the end zone. Twisting his body in the opposite direction of his momentum, Welch threw an arm out and made a spectacular one-handed grab.
The 5-foot-9, 195-pound back is stocky and powerful with excellent change of direction quickness, but he showed one of the best pair of hands we saw all day.
Liberty is already in with an early offer for the sophomore back.