Mind of Mike: Coaches fired up, coaches under fire and more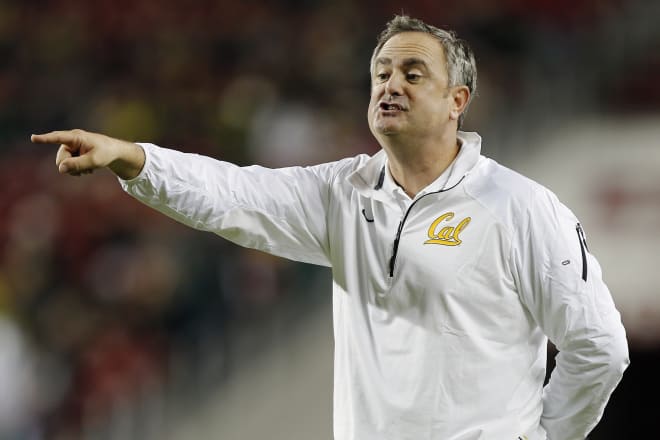 Thank you Sonny Dykes. You may have instituted your new team rule AFTER Vic Enwere foolishly dropped a ball before crossing the goal line, ala Dalvin Cook, Ray-Ray McCloud and Joe Mixon, but at least you are addressing it the smart way.
Now all Cal touchdown-makers must hand the ball to the official. Let's just hope they don't hand it to one of them running down the sideline or throw it to one of them before crossing into the end zone.
For the life of me, I can't understand why players these days think it's cool to drop the ball. Tweet me @RivalsMike if you can tell me which NFL or college player they are emulating.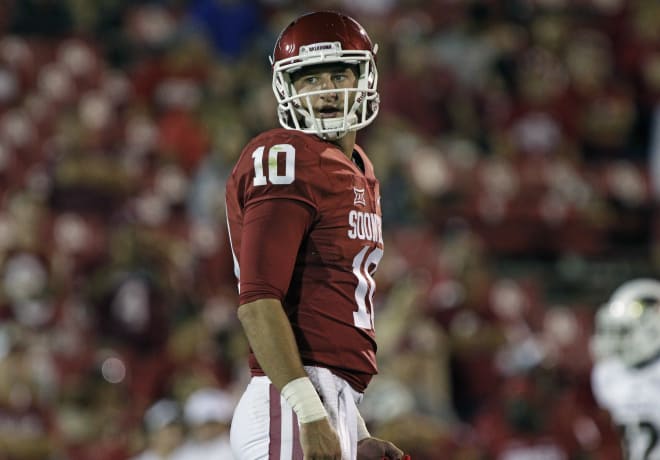 Austin Kendall needs to do two things. The backup Oklahoma quarterback who said that the Ohio State defense was "basic" and that Baker Mayfield should have a field day against them needs to watch a bit more film and keep his mouth shut. Ohio State likely didn't need any more motivation against the Sooners as it was a huge, prime-time game on the road and would go a long way toward defining its season. But I have zero doubt that the Buckeyes defenders came out more fired up than ever before after hearing what he said.
Now Bob Stoops won't allow freshmen to talk because he says some of them can't be trusted and even he said it was clear that Kendall couldn't have watched much film if he said that. The Kyler Murray era could have just received a jump start in Norman as a result.
Clay Helton is in trouble at USC and I don't care that this is his first year. This USC team has talent but it doesn't seem to care much about winning. The Trojans gave up against Alabama and too many players appeared to be all smiles after the rout.

Since Helton was given the permanent job after beating UCLA late last season, USC is 1-4. Three of the four losses have been by at least 17 points and the lone win is against Utah State.

Sam Darnold had better be the spark this team needs or a losing season could be just what new AD Lynn Swann needs to choose his own guy.
How about Lane Kiffin the sequel? It would never happen but it sure would be fun.
What's with all the Purdue quarterbacks making an impact in the SEC? First Danny Etling takes over for Brandon Harris at LSU and now Austin Appleby will be the guy leading the Gators into Knoxville this weekend. While neither had much success in the Big Ten and David Blough isn't lighting the world on fire this season, it is interesting to see this Purdue college football invasion.
This speaks more to the awful quarterback options for most schools in the SEC than it speaks to the talent level of Etling and Appleby, and I think I know what's happening to the conference under center. Most of the teams in the SEC run a pro-style offense and the majority of quarterbacks in high school these days are allergic to being under center or even in a short shotgun set. I've been at quarterback camps where kids were doing five- and seven-step drops for the first time ever. That's not great when moving to NFL-like systems.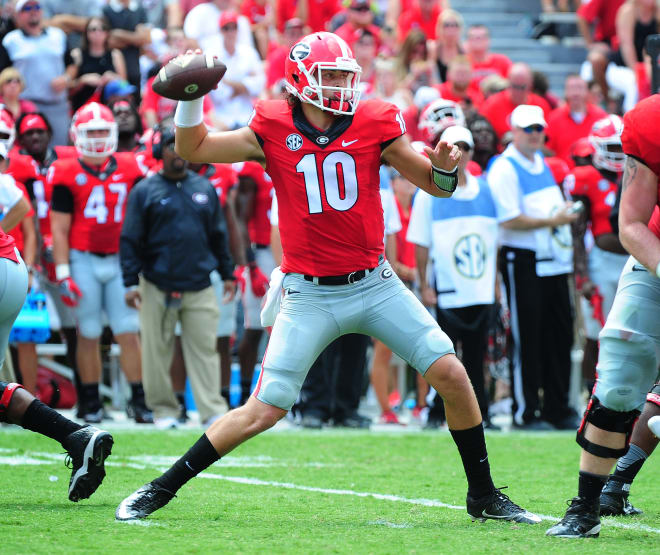 We just saw Jacob Eason take his first step toward greatness. Maybe I'm reaching. Maybe I'm saying something stupid like when I said Treon Harris could be the next Russell Wilson, but this kid is growing up before our eyes. He has a ton of things to work on, we all know that, but as a true freshman all you can ask is that he improves every week. Leading a fourth-quarter comeback will do so much for his confidence.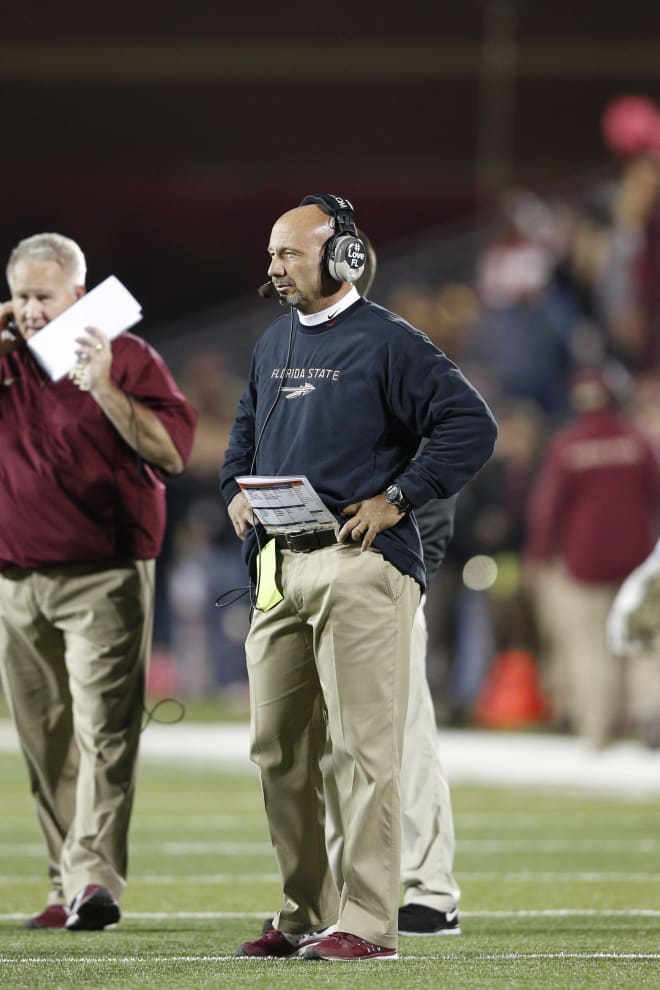 Three defensive coordinators seem to be on a very hot seat early on. The first is Vance Bedford at Texas, but I will address him in Thursday's column. So which coach, Charles Kelly at FSU or Brian VanGorder at Notre Dame, is in bigger trouble? That's a great question and sounds like one for Rival Views this week. But trust me, these guys are all looking over their shoulders and it's only been three weeks.
Louisville is not better than Clemson. The Cardinals looked great against FSU and made my prediction of the 'Noles by double digits look stupid, but Clemson is deeper, has more weapons and a much better defense than FSU. I can't wait for that game.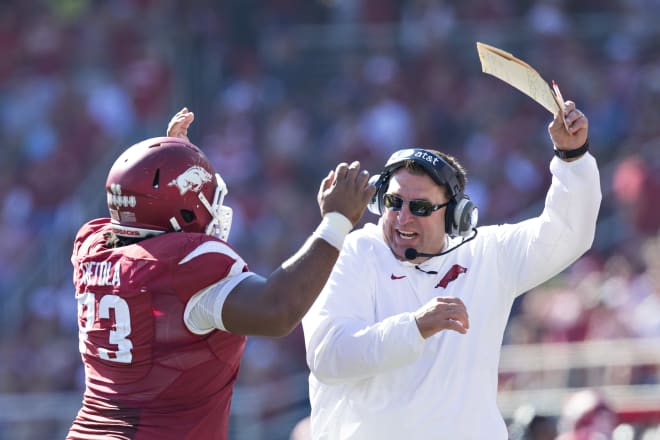 Watch out for Arkansas. Everyone knows I'm not a fan of some of the things Bret Bielema says and does, but I will say this – his team plays physical, plays hard and never gives up. Teams like that are scary to play.
Texas A&M has looked great this season and I am a big believer in Trevor Knight but watch out, Aggies. There's something about this Arkansas team that makes me think it pulls another couple upsets as it did against TCU.
The Banged-Up Bowl occurs this weekend in Knoxville as Tennessee and Florida battle for what looks like the SEC East unless the Georgia offensive line improves a whole lot over the next few weeks. The home crowd is huge for the Vols and I'd rather be in Tennessee's situation rather than breaking in a new quarterback like the Gators. But can the Vols handle the Florida defense? That Gators defense is sick, absolutely sick, so expect a low-scoring brawl. I wish everyone was healthy, but this is still an amazing game.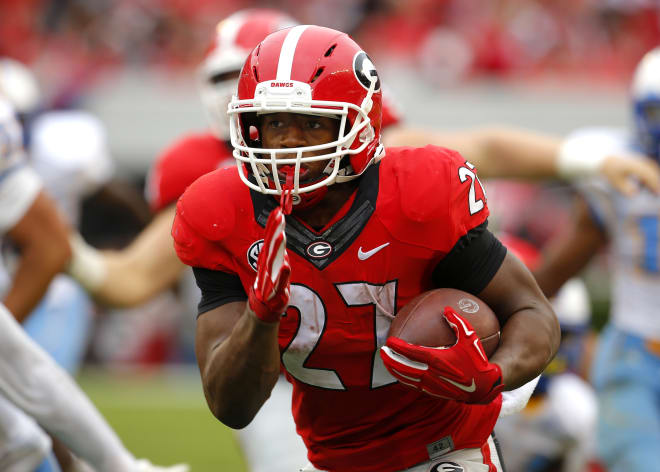 Speaking of Georgia, why is your freshman quarterback throwing the ball 55 times and your stud running back combo of Nick Chubb and Sony Michel totaling 28 carries against Missouri. Yes, Missouri has a strong defensive front, as always, but the simple reason is that the offensive line can't run block. That's a huge problem moving forward.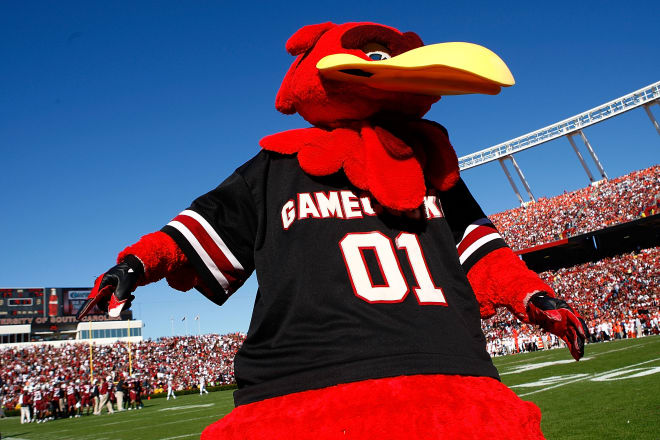 Dropping some interesting recruiting knowledge on you here. The current Rivals.com top 11 teams in 2017 recruiting (two teams tied at No. 10) are a combined 27-6 on the field so far this season. Four of those losses come from Oklahoma and Notre Dame, two of the most disappointing teams so far in the country. Seven of the top 11 are undefeated. The biggest surprise? The South Carolina Gamecocks, 2-1 this season, are No. 7 in the country so far.