Midwest Spotlight: Top commits since National Signing Day
There are currently 41 Midwest prospects ranked three-stars or higher committed in the 2020 class, and 13 of those have happened since the last month's signing day. Here is a look at the top Midwest 2020 commitments since Feb. 6.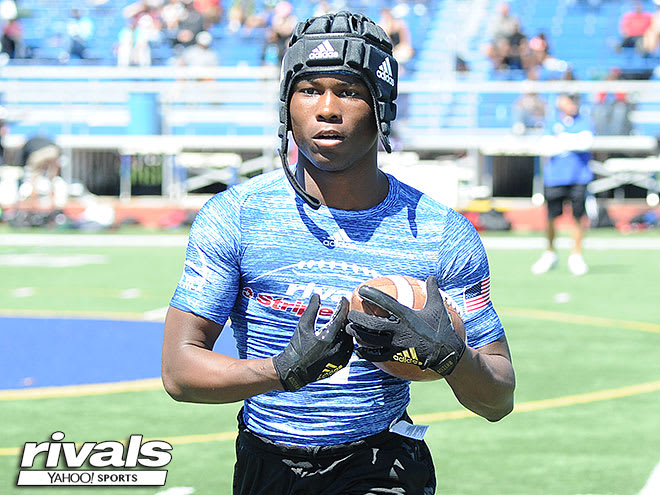 By far the most interesting recruitment among the five we will feature here, Teriyon "Mookie" Cooper announced his commitment to the Texas Longhorns on Feb. 16 while attending a junior day in Austin. Only the third Rivals100 prospect from the Midwest to make a commitment in the 2020 class, Cooper was the second big grab out of St. Louis in as many years for Texas and the fourth overall commitment for the Longhorns in the 2020 class.
However, just over two weeks later Cooper posted pictures of him visiting Illinois, where former Trinity Catholic head coach Cory Patterson is now the Illini's tight ends coach, and confirmed a few days later that he had re-opened his recruitment. Cooper is still considering Texas, but admitted he made his decision too early and essentially back to square one with his process.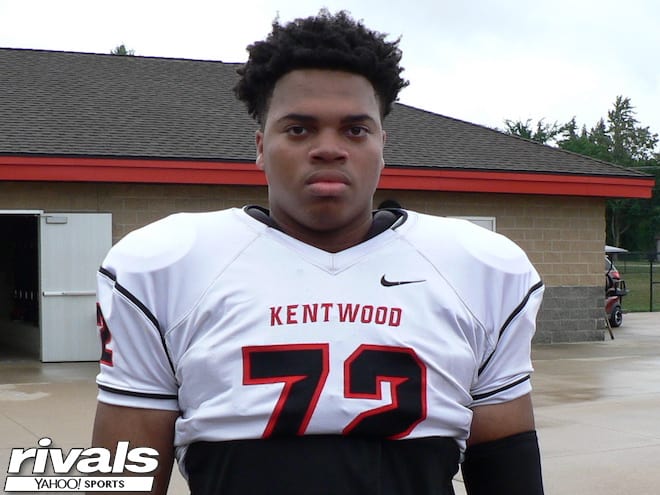 The teammate of class of 2019 four-stars Logan Brown and Mazi Smith, Dallas Fincher's recruitment got an early start and his offer list climbed to nearly 20 total schools before his junior season even began. Shortly after Signing Day last month, Fincher's recruitment started to ramp up and he had zeroed in on a top three of Iowa, Michigan State and Wisconsin.
Brown signed with Wisconsin in the 2019 class, but Fincher's father Mark played for Michigan State in the 1980's and the three-star offensive guard prospect has known Michigan State assistant coach Mark Staten since he was in the seventh grade. After final visits to each of his top schools, Fincher announced his commitment to Michigan State on Feb. 23, becoming the Spartan's first pick-up in the 2020 class.
Commitment No. 2 in the 2020 class for Michigan State came this past weekend, and it is another in-state product. Three-star athlete Tommy Guajardo comes from the same Dearborn High program that sent the Spartans offensive lineman Mustafa Kaleefah in the 2017 class. He chose Michigan State over offers from Boston College, Indiana, Minnesota and West Virginia.
Guajardo had actually made his decision to commit to the Spartans a week before at their home basketball game, but waited until March 16 so he could make it official with head coach Mark Dantonio. A versatile prospect who could project on either side of the football in college, Michigan State is expected to start Guajardo out on offense as a H-back or tight end.
Three of the top offensive guard prospects in the Midwest have come off the board in the last month, with Drake Heismeyer the most recent to commit. Heismeyer put in his work researching schools prior to making his commitment March 17 to the home-state Missouri Tigers. He accrued six offers from Power Five programs, but visited more than a dozen college campuses since the start of his junior season.
In the month previous to his commitment, Heismeyer made visits to three schools that had offered in Indiana, Kansas State and Michigan State, but the St. Louis-area prospect ultimately decided the grass was not greener on the other side of the border.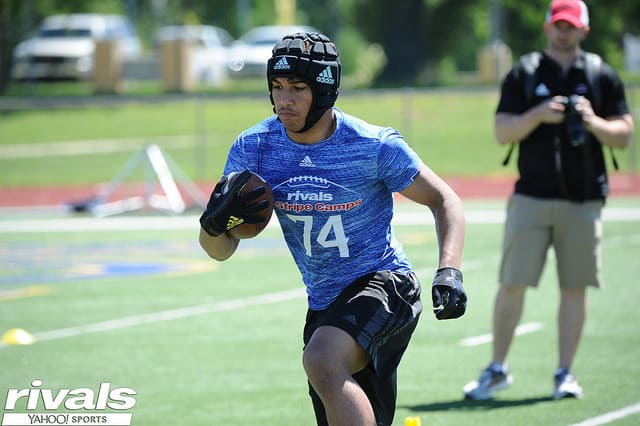 The new coaching staffs at both Kansas and Kansas State made sure in-state running back Ky Thomas knew he was a priority, reextending offers he had received from the previous coaching staffs at both schools soon after Les Miles and Chris Klieman were officially hired. Iowa and Minnesota had also extended offers to Thomas, and he made visits to all four Power Five programs in the last two months.
The most recent of those visits went to Minnesota last week, and shortly after the trip was finished Thomas decided to end his recruitment and announce his commitment to the Gophers. For Minnesota and head coach P.J. Fleck, Thomas is the fourth commitment in the 2020 class and the second on the offensive side of the ball, joining wide receiver Jonathan Mann.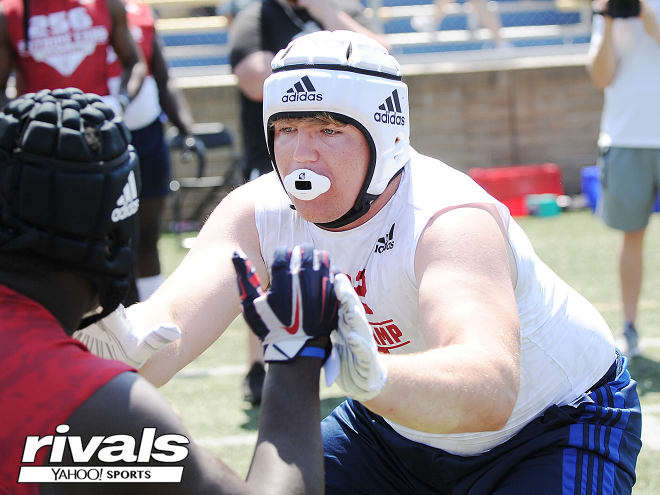 The disappointment over losing Fincher to Michigan State was short-lived for Iowa, because the Hawkeyes landed in-state offensive guard Josh Volk on March 8. It was the fourth commitment since the start of February for the Hawkeyes, and eighth overall in a 2020 recruiting class that currently ranks No. 13 nationally.
Volk had landed offers from both in-state Power Five schools prior to the start of his junior year. Nebraska would follow up with its offer in January and Michigan State, Minnesota, Northwestern and Notre Dame had been showing interest. A late-season knee injury, however, likely gave pause for schools that had been considering offers until they were able to see him in the summer or next fall and ensure he had fully rehabilitated.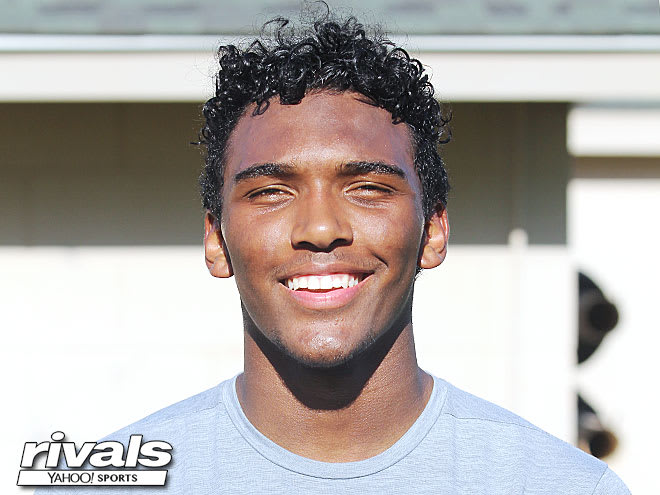 Walker did not receive his first scholarship offer until Jan. 28, but in the course of just four weeks he was able to accumulate an offer list that numbered 14 schools, including Kansas State, Minnesota, Texas and Texas Tech. As quickly as his recruitment began, however, Walker ended the process by making a commitment to his home-state Oklahoma State Cowboys on March 4.
A two-way player at the high school level, Walker could project to a tight end or H-back role on offense or as a strongside linebacker on the defensive side of the football. Oklahoma State sees Walker playing a hybrid outside linebacker/defensive end role similar to what Jordan Brailford played for the Cowboys this past season.