Midseason Farrell Freshman 15: Nos. 10-12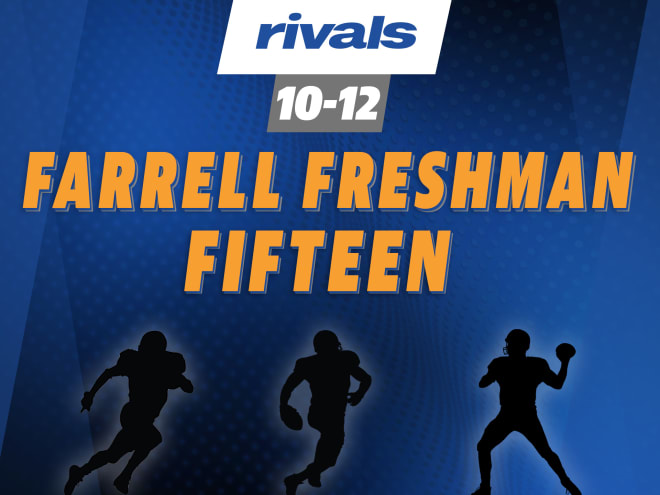 As the regular season is at its midpoint, it's time to update the Farrell Freshman 15, the top 15 true freshmen in the country. Here's Nos. 10-12.
Mark Pszonak contributed to this report.
12. DL Maason Smith, LSU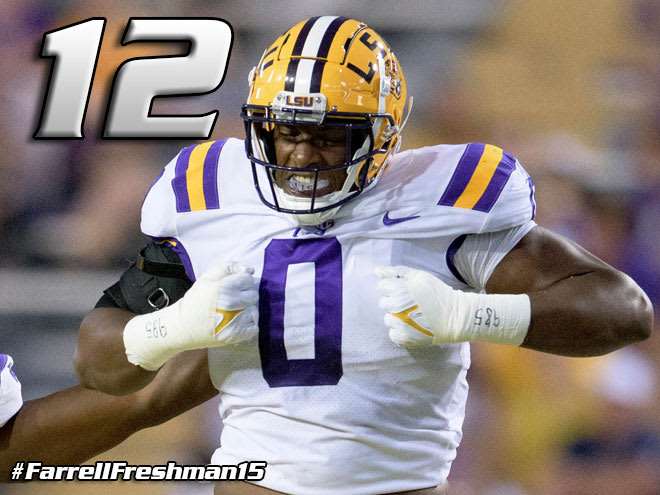 The skinny: With issues of depth on the defensive line, Smith was thrust into a more important role than expected, even as a five-star and the No. 2 prospect in the country. He has responded by cementing his place on the defensive unit, while already totaling 16 tackles, four tackles for a loss and three sacks this season for the Tigers.
Farrell's take: A lot of Smith's damage was done in one game but he's been in the rotation since day one and he has consistently pressured the quarterback. He's everything we expected him to be.
*****
11. DB Darian Chestnut, Syracuse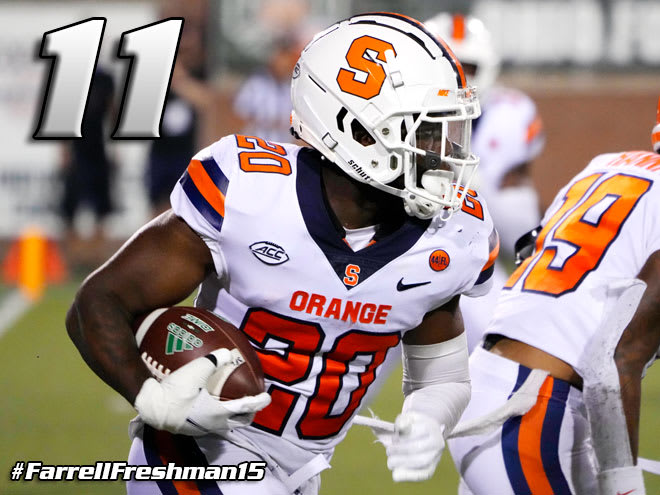 The skinny: While the Orange have had their fair share of struggles on the field recently, they did bring back a talented, young secondary this fall. Chestnut has added even more firepower to the unit this fall with 27 tackles, 0.5 tackles for a loss, three pass breakups and two interceptions – the only two so far this season by the Orange.
Farrell's take: Chestnut is a rare four-star commitment for Syracuse and has lived up to that hype early. He's going to help the Orange continue to recruit New Jersey and has an All-ACC future.
*****  
10. QB Seth Henigan, Memphis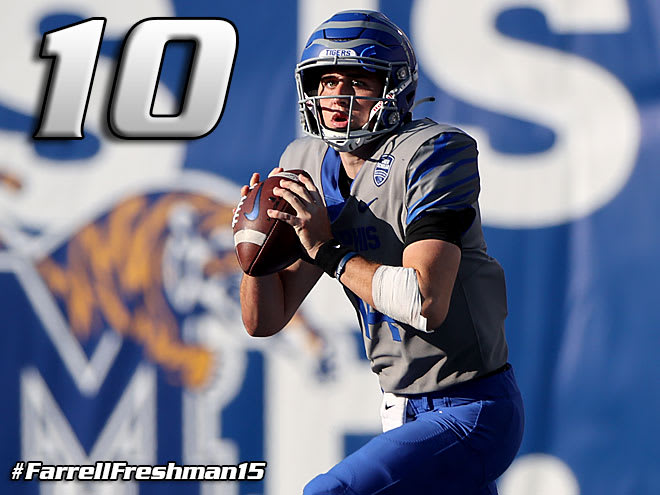 The skinny: While Memphis has tripped up with three consecutive losses, it definitely hasn't been the fault of Henigan, who has performed like a veteran. Having passed for 1,938 yards and 14 touchdowns, while completing 61 percent of his attempts, Henigan has also only thrown three interceptions in 215 attempts.
Farrell's take: Henigan was on the preseason list for a reason as he's shown immediate maturity and a grasp of the offense. He's the next Memphis QB to put up big career numbers.