Midseason Farrell Freshman 15: Nos. 13-15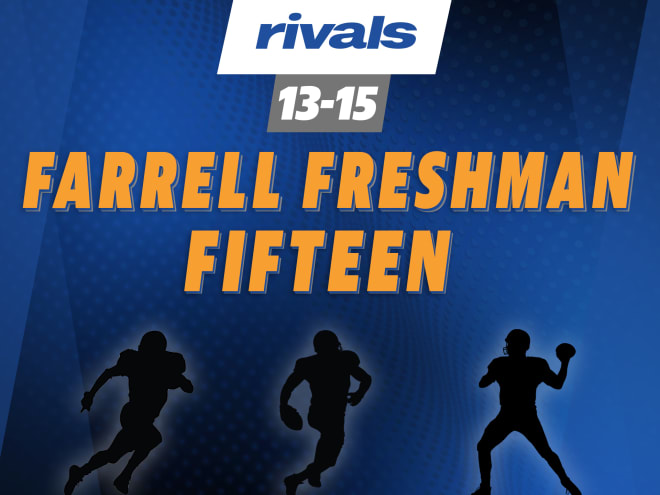 As football season is nearing its midpoint it's time to update the Farrell Freshman 15 and look at the best true freshmen in the country. Here's Nos. 13-15.
Mark Pszonak contributed to this report.
15. DB Kool Aid McKinstry, Alabama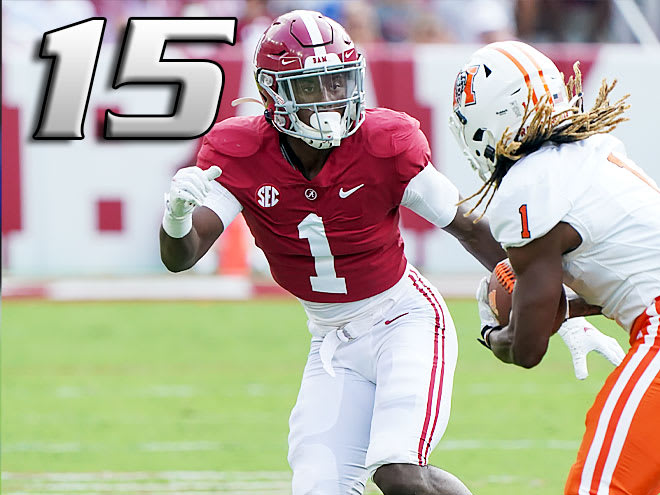 The skinny: Having already started a game at Alabama, the expectations that many had for McKinstry coming into this season have been met. While his statistics may not be eye-opening, eight tackles and one interception, he has proven that he will both be a key player for the Tide for the remainder of this season and his career in Tuscaloosa.
Farrell's take: McKinstry was a five-star for a reason and getting into the rotation this early under Nick Saban is an accomplishment. He has an amazing future ahead of him.
*****
14. LB Collin Oliver, Oklahoma State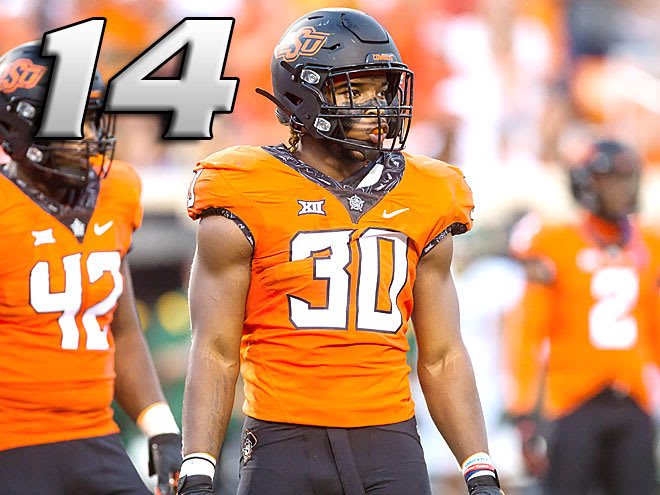 The skinny: Oliver showed flashes of his potential in the early stages of the season, but really hit his peak when made a starter against Baylor in early October. Finishing the game with six tackles, three tackles for a loss and two sacks, the talented pass rusher has now totaled 14 tackles, 4.5 tackles for a loss and 2.5 sacks for the season. Look for a big second half of the season from Oliver.
Farrell's take: Oliver is an in-state recruit that the Cowboys coveted. Oklahoma dropped the ball by not offering him. Oliver is rangy and has shown great instincts.
*****  
13. OL Bryce Foster, Texas A&M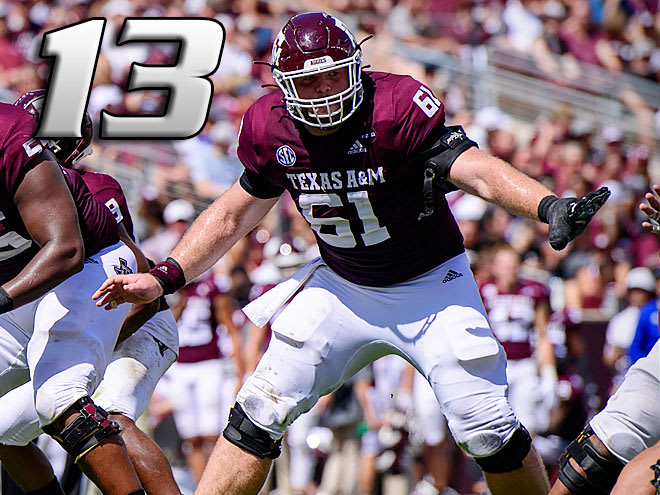 The skinny: Pushed into the starting role at center after an injury to Luke Matthews, Foster has performed admirably for the Aggies at the start of his career. Being a true freshman starter at center is a unique accomplishment, but to do it in the SEC takes it to another level. Expect some mistakes, but in the long-run he has already shown enough this season to prove that he will be a major contributor at Texas A&M during his collegiate career.
Farrell's take: Foster was a five-star for a reason and was certainly physically ready for college football. But it's how quickly he's picked up the signals and speed of the game that has impressed me.