Madden Ratings: Farrell's highest-rated SEC players
Last week in my Three-Point Stance, I fooled around with some EA Sports NCAA football rankings for current college players after the annual Madden rankings came out. This week, I'll dig a little deeper on that by breaking down the top 10 in each conference.
1. CB DEREK STINGLEY, LSU - 99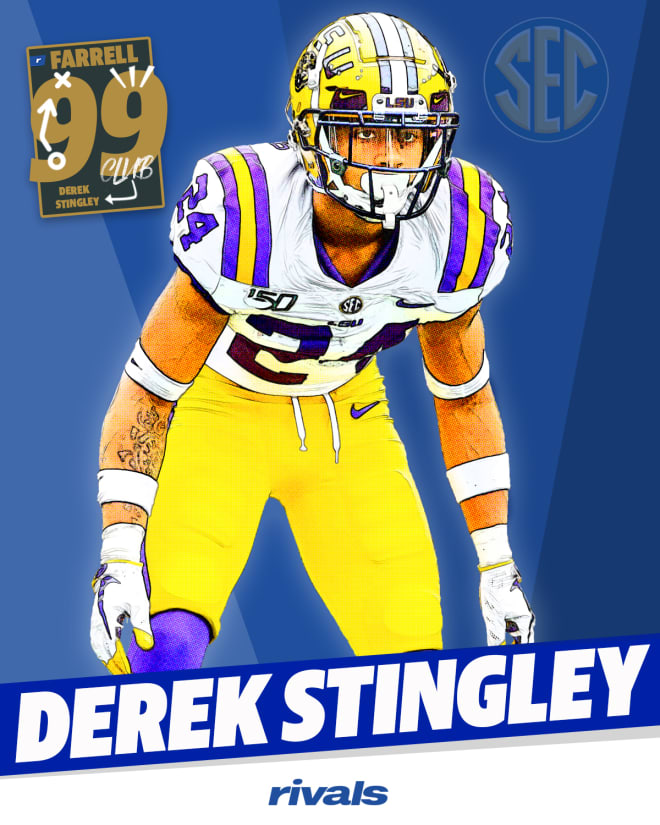 Stingley has only played one season and he's already the best player in the SEC and the best cornerback in the country. He had six picks and defended 15 passes as a freshman. Amazing.
2. WR JA'MARR CHASE, LSU - 99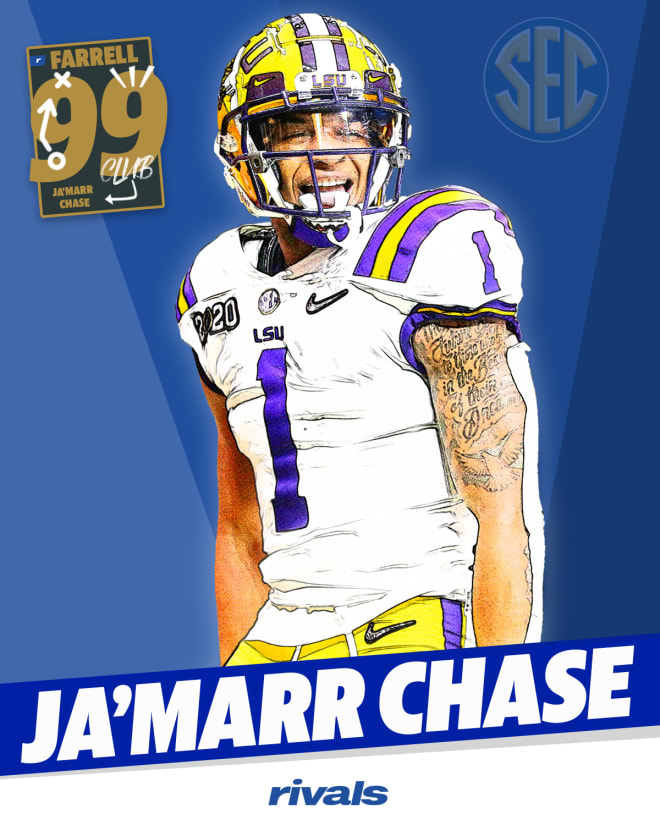 Even without Joe Burrow throwing to him, Chase is the best receiver in the game and should have another dominant season in Baton Rouge. He was amazing last year with 1,780 yards and 20 scores.
3. RB NAJEE HARRIS, Alabama - 97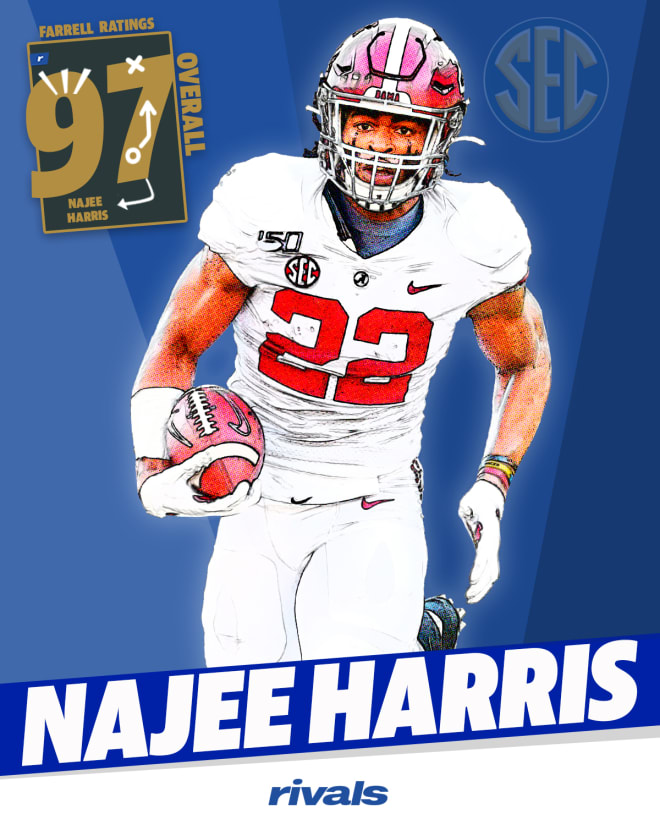 Pick your poison with the Alabama star. Harris is a threat on the ground and through the air. He should surpass his 1,500-plus yards from scrimmage this season.
4. WR JAYLEN WADDLE, Alabama - 96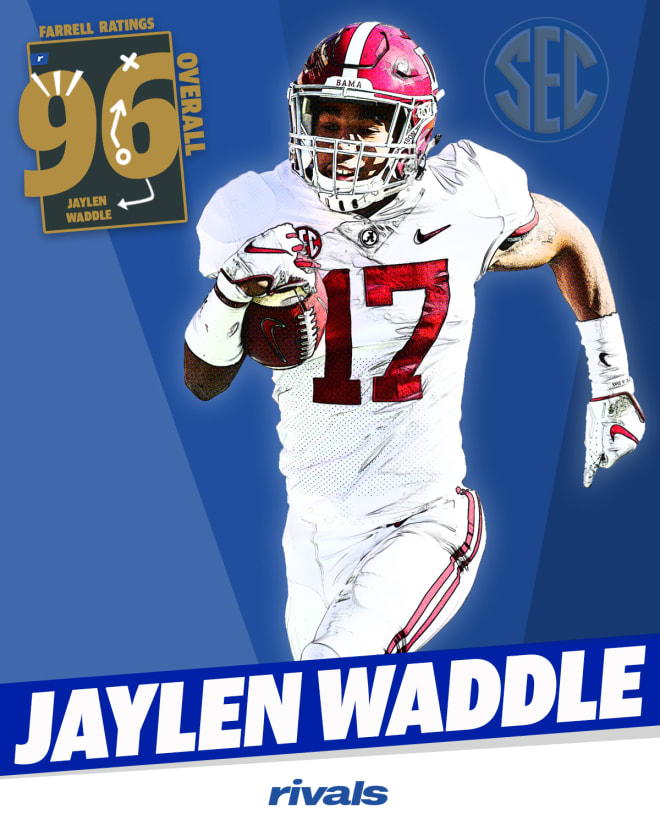 Waddle ahead of DeVonta Smith? They are tied with 96 ratings, but Waddle's special teams ability give him an edge. He will absolutely explode this season.
5. WR DEVONTA SMITH, Alabama - 96
Smith had 1,256 yards and 14 touchdowns last season playing alongside with two first-round wide receivers. Think about that.
6. CB PATRICK SURTAIN, Alabama - 95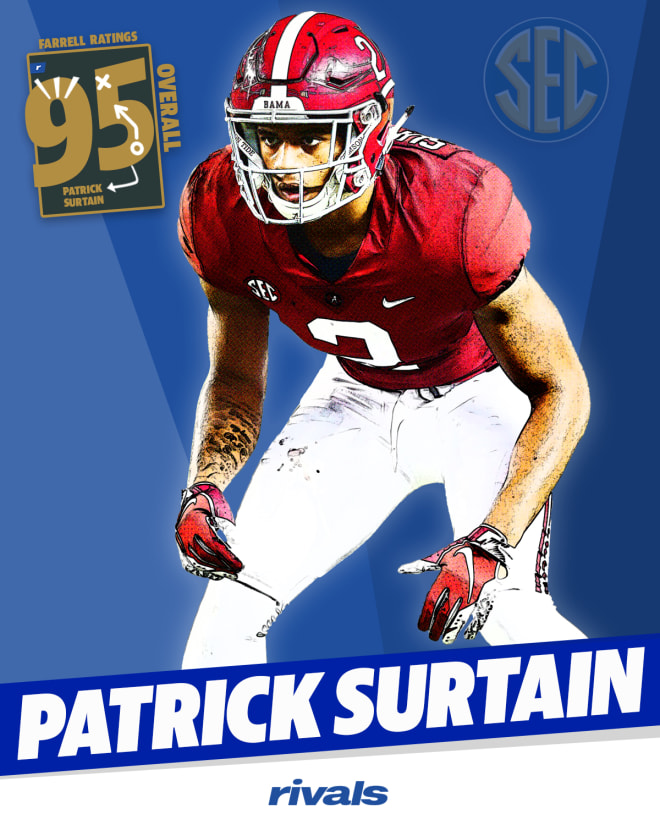 Yet another Crimson Tide star on the list, Surtain had two picks and eight pass breakups last season.
7. CB RICHARD LECOUNTE, Georgia - 91
LeCounte should be nicknamed "head count" the way he hits. He also had three picks last season.
8. LB DYLAN MOSES, Alabama - 91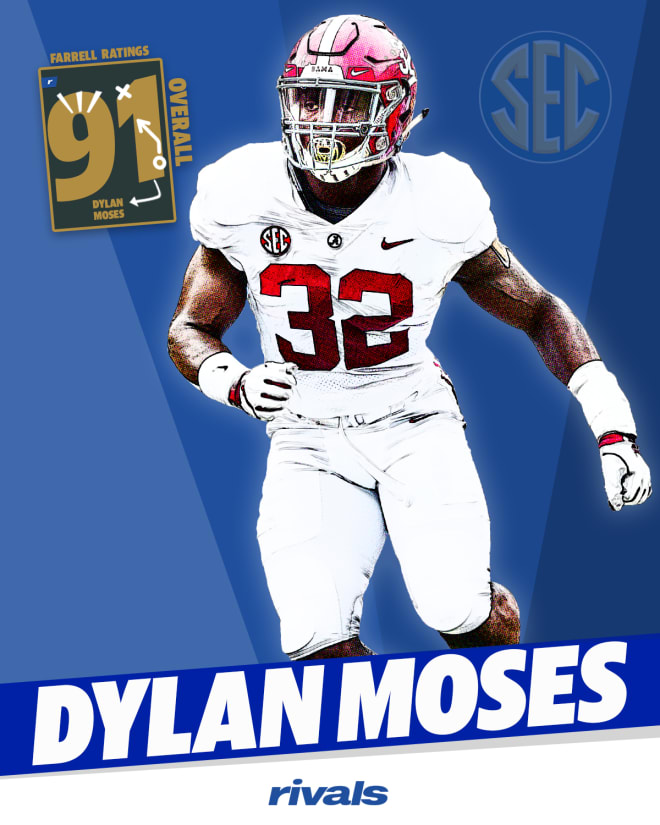 Even coming off of a season lost to injury, very few doubt that Moses is the best linebacker in the SEC.
9. LB NICK BOLTON, Missouri - 88
Bolton isn't long but he can do it all from tackle to defend the pass.
10. OL TREY SMITH, Tennessee - 87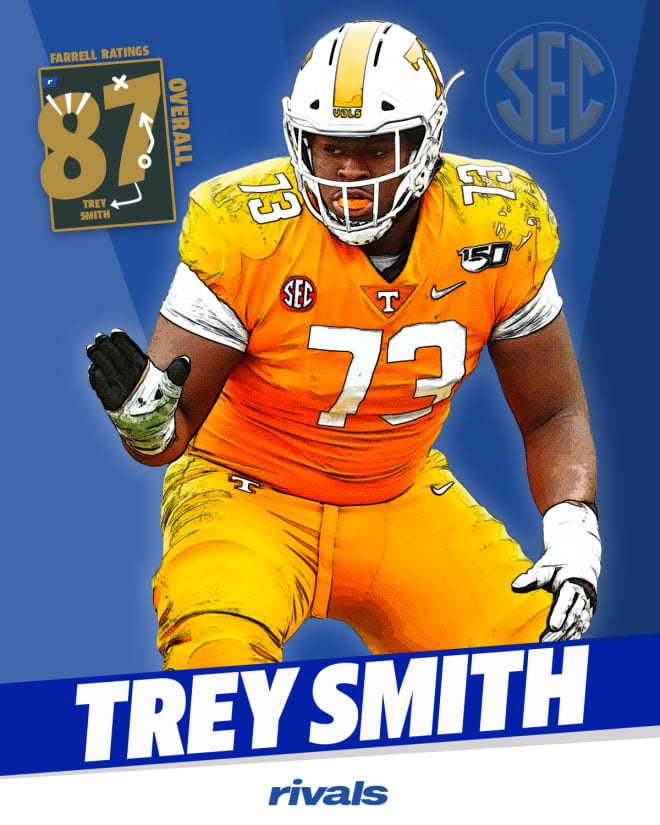 Smith is an elite offensive lineman who could play guard or tackle at the next level and has everyone drooling over his potential now that he's fully back from his blood clot issues.
Fourteen others who just missed: Florida TE Kyle Pitts, Auburn WR Seth Williams, Kentucky OL Darrian Kinnard, LSU DB Jacoby Stevens, Georgia CB Eric Stokes, Alabama OL Alex Leatherwood, Georgia WR George Pickens, Mississippi State RB Kylin Hill, Florida QB Kyle Trask, Georgia QB Jamie Newman, LSU DT Tyler Shelvin, Texas A&M QB Kellen Mond, Auburn LB KJ Britt and Arkansas RB Rakeem Boyd.