Friedman's Takeaways: Stock risers from opening weekend in Charlotte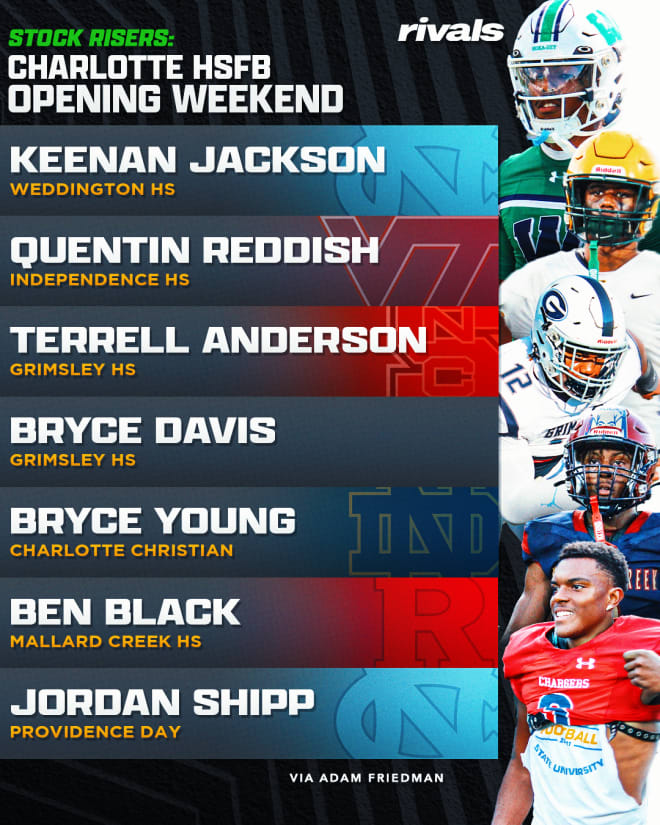 CHARLOTTE - The 2023 football season kicked off in the Queen City this past week with a series of events and games. National recruiting analyst Adam Friedman was on hand to take in the action and several Power Five prospects had impressive showings. Here are seven prospects who could see their stock rise in the postseason rankings if they continue to perform at a high level throughout the rest of the season.
Jackson was dominant on Thursday night. He had well over 100 yards and multiple big catches down the field where he was able to use his combination of size and speed combination to create tons of separation between him and the nearest defensive back. Jackson does a great job beating press coverage and he's really difficult for defensive backs to slow down when he's in his route. The North Carolina commit has really sticky hands and does a great job using his length to his advantage.
*****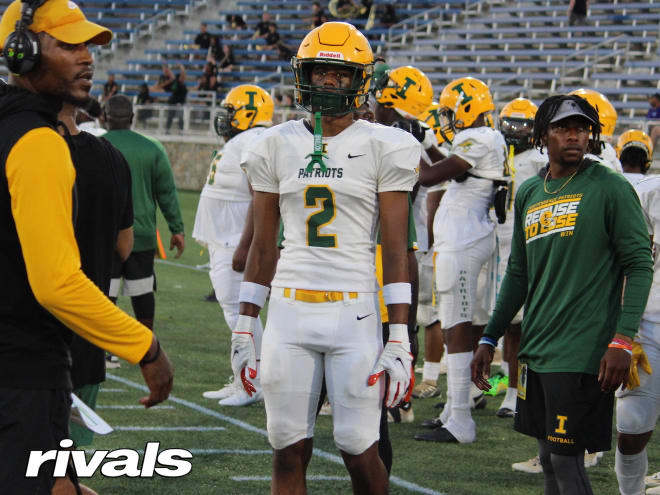 Virginia Tech got a steal when Reddish announced his commitment to the Hokies. This 6-foot-3 safety has outstanding length and, even though his frame looks very lean, he packs a major punch on the field. Reddish is extremely physical and in his game on Friday night they were multiple instances where you could hear huge hits from Reddish across the field. He's pretty good in coverage, especially when playing the deep middle, and he'll definitely be an early contributor on special teams.
*****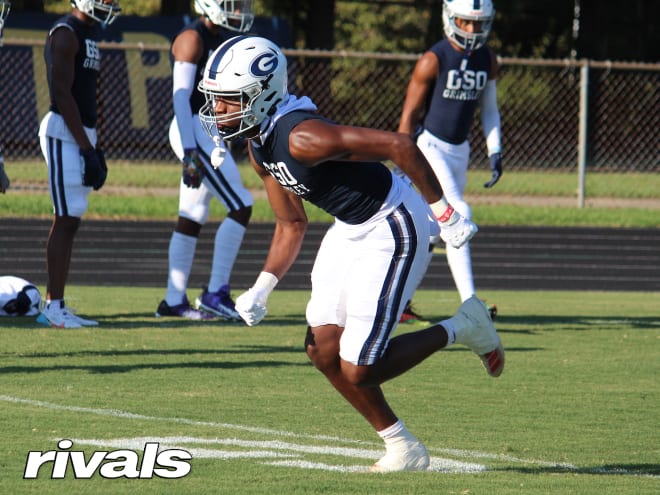 Anderson looked like he took his game to the next level on Friday night. The 6-foot-3 receiver has a skill set that allows him to play like a big receiver when necessary but he also has the quickness to take short catches and make defenders miss in the open field on his way to big gains. On multiple occasions Friday night Anderson was able to pick up huge chunks of yards on catches that originally seemed relatively routine. It'll be interesting to see how he continues to develop at NC State. There's plenty of room to fill out his frame and a wide variety of roles that he could fill.
*****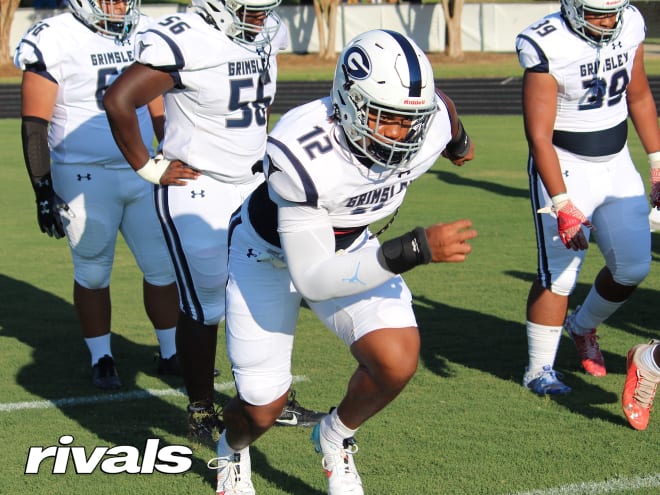 Davis lived up to the high billing and then some during his team's road win on Friday night. Already ranked in the top 50 of the 2025 class, Davis is still a few rating points shy of five-star status. It's pretty easy to see him potentially moving up in the rankings if he plays the rest of this season like he did on Friday night. Credited with 11 tackles, 2.5 sacks, one interception, and one forced fumble, Davis had multiple impact plays from his defensive end position. Davis was unstoppable at multiple points during the game and if that continues we should see his ranking continue to rise.
*****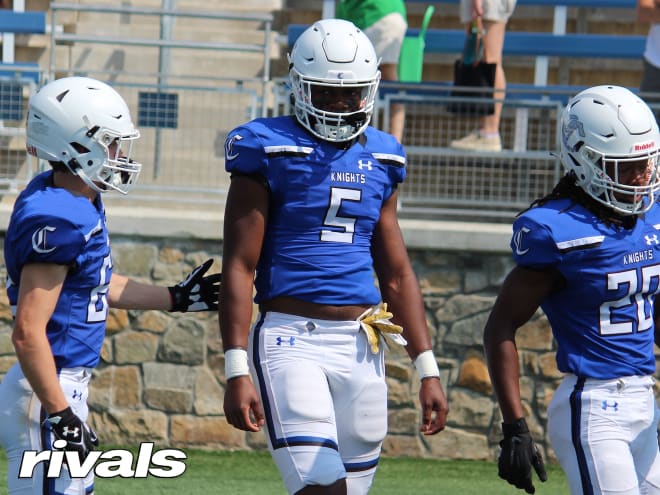 It took about a half of play and a little scuffle for Young to really come on but when he did, he could not be stopped. The Notre Dame commit made big stops against the run in key situations and he was also able to seal the game with a sack late in the fourth quarter. Young really filled out his frame nicely since last year and it showed on the field. As he grew more confident later in the game, so did his physical style of play and his effectiveness. Currently listed as an outside linebacker, expect Young to be moved to one of the defensive end positions and move much closer to being in the Rivals250 before the rankings are final.
*****  
Greg Schiano and the Scarlet Knights look like they got a good one in Black. He's an outstanding athlete with impressive track times and outstanding quick twitch abilities for someone who measures in close to 6-foot-1. There's very little bad weight on his frame and he certainly has plenty of muscle mass. Black played on both sides of the ball on Thursday and he was very effective. He could potentially line up on either side of the ball once he arrives in Piscataway so expect to move to athlete in the postseason rankings refresh and a potential bump up in the rankings.
*****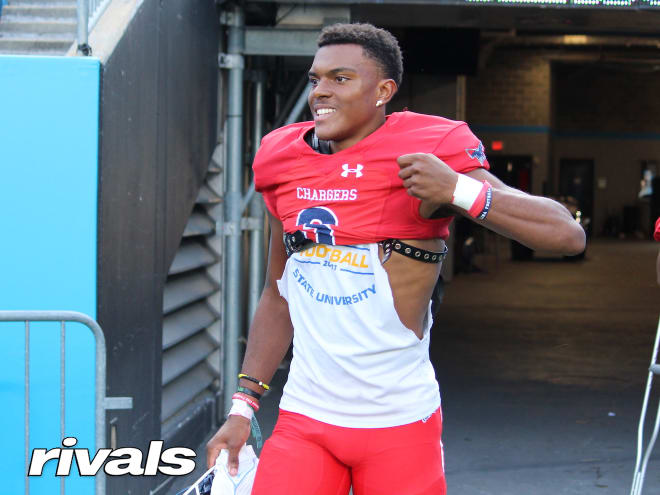 There was a point in this ranking cycle when Shipp was in the Rivals250 and it's hard not to see him as a Rivals250 prospect even now. In his opening game on Saturday night the North Carolina commit posted an incredible stat line where he totaled more than 200 receiving yards, hauling in 13 catches and scoring twice. Shipp has a great frame, long arms, and does a great job catching the ball with his hands instead of letting the pass get into his body. He has a knack for making acrobatic catches down the field and along the sideline. It's also good to see his competitive nature rub off on teammates. Don't be surprised if Shipp pushes to move back into the Rivals250 if he keeps this momentum going.